Citizens United to Change and Repeal 924(c) "Stacking Statute"
Messages Sent So Far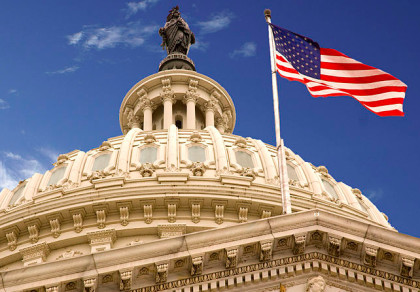 Congressman Bobby Scott has submitted Criminal Justice Reform Bill H.R. 1254, ?The Recidivism Clarification Act of 2015?. This bill would save taxpayers roughly $6 Billion dollars by reducing the time in prison for approximately 3,000 inmates who were sentenced to excessive time. Supporting this bill will restore lives, families and give those inmates a chance to be contributing productive citizens.<br />
<br />
This bill would address the excessive, severe, and irrational mandatory consecutive penalties that are added onto exiting mandatory minimums, a practice commonly known as ?stacking?. The current ?stacking statute? has led to grossly disproportionate, irrational, and excessive sentences that often do not fit the crime charged and way above the recommended sentencing guidelines which were substantially less. This bill further clarifies that sentences can only be ?stacked? when the defendant is a ?true recidivist? ? meaning the defendant had a prior qualifying predicated conviction that had already been final.<br />
<br />
We, Citizens United to Change and Repeal 924(c) ?Stacking Statute? strongly believe these relatively few inmates deserve to be re-evaluated and permitted to petition for relief for excessive sentences. The families of these men and women are hopeful that you, Congress, are truly sincere about wanting criminal justice reform that would facilitate ?Liberty and Justice for All?. Please recommend Bill H.R. 1254 be brought to the floor for a vote?..then APPROVE THIS BILL! <br />
<br />
Let?s Get It Done?.
Post Public Comments
Public Comments (559)
Nov 11th, 2017
Someone from Tulsa, OK signed.
Nov 11th, 2017
Someone from Tulsa, OK signed.
Sep 3rd, 2017
Katrina B. from Athens, GA writes:
I would like to get involved with this movement because my son is affected by this change. He was sentenced to 27 years for robbery and he's a first time offender. This should not be, he along with others deserve a second change without such a harsh punishment. We have people that have committed more harsh crimes such as murder, molestation, etc and there punishment is not this harsh. So I'm asking that our politicians, judges, and other law enforcement take another long and hard look at this and help these young men and women get a second change at life. Throwing away their second chance and keeping them locked up is not the answer. I don't wanna die while my son is in prison. They all deserve another chance. Second Chances.
Aug 26th, 2017
Tamika H. from Chicago, IL signed.
May 27th, 2017
Mal B. from Camden, NJ signed.
May 27th, 2017
Mal B. from Camden, NJ signed.
Apr 3rd, 2017
Someone from Lewisville, TX writes:
This stacking bill has destroyed the lives of so many people. It is in my opinion unconstitutional. It a form of cruel and unusual punishment. It goes against the fabric of the Declaration of Independence - i.e. life, liberty, and the pursuit of happiness. The inmates suffer long unnecessary incarceration and their families suffer disruption and hardship daily. Reform of this bill is long overdue. I submit a plea to approve Criminal Justice Reform Bill, HR 1254.
Mar 16th, 2017
Elsie H. from Philadelphia, PA writes:
My friend was incarcerated for possession of 11 pounds of MARIJUANA and possession of a REGISTERED GUN. He was sentenced 6 years but because of the stacking law he got charged twice for the gun possession, which carries an automatic 30 years add to his time. There is no way that this can be a legal sentence when so much worse crimes are committed and get far less time. He has been a model inmate for about 20 years now. He has worked and gone to classes and craft classes. He has exhausted all money over the years paying lawyers to help him get released at no prevail. People who commit murder get out before him. HOW???? The stacking law is unconstitutional. How can you be charged for the same crime twice at the same trail???? He needs to be let go. PLEASE CHANGE & REPEALTHE BILL 924c. PLEASE RECOMMEND BILL 1264 BE BROUGHT TO THE FLOOR FOR A VOTE!!! APPROVE THIS BILL, PLEASE!!!!!!!!
Mar 2nd, 2017
Someone from Pawtucket, RI signed.
Feb 20th, 2017
Someone from Glenmora, LA signed.