Investigate Insulin Price Hikes
Messages Sent So Far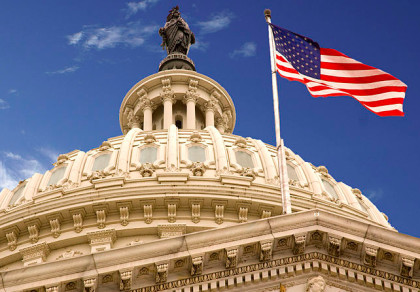 We, the undersigned advocates for patients with type 1 diabetes (T1D), write today to urge members of Congress to call for a formal hearing or investigation into the unsustainable price increases for insulin.<br />
<br />
We want to draw attention to the heartbreaking sacrifices that many members of our 1.25 million strong community have had to make in order to afford the most basic and essential of T1D medications.<br />
<br />
Unlike many patients with type 2 diabetes, people with T1D will die without insulin. Prior to the invention of insulin in 1922, T1D patients-mostly children-were placed on starvation diets to prolong their lives. Almost invariably, patients eventually succumbed to multi-organ failure and death. The development of porcine, human, and eventually, synthetic insulin analogs has greatly improved the life-expectancy and quality of life for people with T1D. However, access to these vitally important products is being limited by outrageous list prices and high out-of-pocket spending. <br />
<br />
These price increases have affected us personally. <br />
<br />
One of us, Maggie Jones, has a 7-year-old son living with T1D named Angus. Despite having commercial health insurance, Maggie was forced to decide between paying for her mortgage or for the co-pays for Angus' insulin. In the years since Angus was diagnosed, Maggie has accrued credit card debt, risked foreclosure on her home, and taken loans from her family to pay for her son's insulin; this is owed money that could otherwise be put toward college savings for her three children or savings for retirement. <br />
<br />
Another member of our community, Connie Lawson, is also the mother of a child with T1D. When her daughter was diagnosed in 1990, Connie-a single mother without health insurance-was just barely able to afford insulin. As insulin prices increased throughout the decade, Connie accrued over $280k in credit card debt, leaving her no choice but to file for bankruptcy. At different points in time, Connie has gone without groceries, electricity, and neglected medical care for herself in order to cover her daughter's insulin. Today, Connie has health insurance, but her daughter-now age 26 and a mother herself-does not. As a result, she was forced to move back in with Connie because she could not afford her insulin in the wake of college loans, and Connie is now using her retirement money to cover her daughter's medication costs. <br />
<br />
These experiences are common in the type 1 community. In April of 2016, T1International conducted an anonymous survey of T1D patients around the world about access to insulin. Below is a sample of responses from U.S. residents:<br />
<br />
• "There are many times I can't afford my insulin so I go without, even knowing it will kill me."<br />
• "I still pay more than a monthly car payment every month just to survive…I will pay rising costs for the rest of my life…I've joked with family that it'd be cheaper for me to die.''<br />
• "Pursuing 'the American Dream' of owning my own business or traveling, or even being a stay-at-home-mom is often thwarted for me by the fact that I wouldn't be able to afford my health care.''<br />
• "I pay roughly $5,000 for three months of diabetes supplies. With deductibles, co-insurances, co-pays, premiums, etc. it is over half of my yearly income."<br />
<br />
To compensate for these costs, patients with T1D are taking drastic measures; like Samantha Willner, who was diagnosed with T1D as a baby. Samantha has frequently risked diabetic ketoacidosis (DKA) in order to be admitted into an emergency room for the purpose of obtaining free insulin samples. Similarly, Ryan Campbell, a 30-year-old T1D from Michigan, has used syringes to extract units of insulin from his expired insulin pump tubing, despite the likelihood of it being spoiled. <br />
<br />
Losing a job or being without health insurance is not simply a temporary hardship to those of us living with T1D; it is a threat to our survival. No Americans should have to make these trade-offs. Furthermore, none of the advances which are coming down the pipeline (e.g. artificial pancreas, continuous glucose monitoring devices) will be of any use if T1D patients cannot afford insulin.<br />
<br />
We believe that a full and transparent Congressional investigation could help shed light on what has caused these prices to increase in such a dramatic manner.
Post Public Comments
Public Comments (122)
Mar 5th, 2017
Someone from Lake Zurich, IL writes:
To the people making the decisions about the cost of medications. You need to know that insulin is just as important to them as AIR is to you. The kids and adults with Type 1 Diabetes didn't choose this, it something that has happened to there pancreas, so they need insulin to live. The very smart people who have developed insulin that doesn't have to be refrigerated and continous glucose monitors that keep them safe at night, wanted to improve peoples lives not make drug companies rich, please launch a congressional investigation to why the increases.
Feb 27th, 2017
Someone from Menifee, CA writes:
Feb 26th, 2017
Ayde D. from Gainesville, VA signed.
Feb 26th, 2017
Someone from Louisville, KY signed.
Feb 25th, 2017
Stephanie R. from Athens, GA writes:
Insulin is a right, not a privilege.
Feb 25th, 2017
Leila P. from Modesto, CA signed.
Feb 25th, 2017
Wendy B. from Winter Garden, FL writes:
Its Sad that this necessary drug for diabetics is do darn expensive. Imagine how many lives we could save; by making it more cost efficient
Feb 23rd, 2017
Natalie T. from West Lafayette, IN writes:
As an 18 year old senior in high school, I watch in horror every time as we drive to the pharmacy to pay upwards of $400 for my 1 inch tall vials of insulin, knowing that I am lucky to have had parents able to support this high price, but terrified that I won't be able to pay once I am living on my own.
Feb 23rd, 2017
Hope M. from Kissimmee, FL writes:
My sister has type 1 diabetes. What if my parents couldn't afford the care and insulin as they can? Even then, in order to afford it, they still end up paying extreme prices anyways to get insured!
Feb 23rd, 2017
Kathy C. from Osseo, MI writes:
No one should be putting their life at risk because they can't afford insulin.