California Child Support suspension of drivers license law
Messages Sent So Far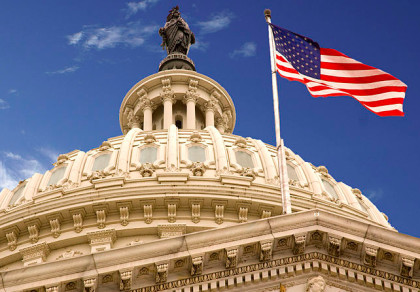 The suspension of driver's license law the California Child Support Division enforces, is causing hardship for the non-cunstodial parent's. I understand this laws was enforced for that of deadbeat "father's". But this law is causing more loss of jobs, than it is inspiering that of deadbeat dad's. this law needs to be reconsiderd, or even revoked from the bill of the United State Senate.<br />
<br />

Post Public Comments
Public Comments (850)
Oct 16th, 2017
Someone from Watsonville, CA writes:
Laws should not change just because people are negatively affected by them when they break those laws. There is an alternative to having your drivers license suspended- pay the child support. A handbook is given to each parent, and it states the consequences to not paying support, as well as how to ask for modification of child support. There is no reason a license should be suspended, so long as the person ordered to pay does, in fact, pay. Child support obligation is ceased after being incarcerated until after the parent is out of jail. If there is not a serious consequence, nobody would be pressured to pay support, and children would be left without. I can't think of a better consequence. What else would light a fire under the non-custodial parents butt to make them adhere to their court ordered obligation?
Oct 9th, 2017
Vincent C. from Cottonwood, CA writes:
This current legal system of "Child Support Collections" is nothing more than a gold mine for lawyers & the legal system itself & does absolutely nothing to encourage or promote healthy relationships between Parents & Children. In fact the harm created from a child's fatherless atmosphere that is created by the current system is far worse for our society as a whole. Not to mention the fact that the government wastes (shock I know) so much just upon enforcement of collections. You'll read from our government fed news media every now & then how such & such State agency collected x number of millions in Child Support etc. but what they don't reveal & hope most people never discover is the fact that it cost the government MORE just to operate their collections system than they ever recover. Why do you think that we're the only country on the face of the earth that has such a negative cash flow operation for child support collections & just allows for it to run amuck. Because other countries aren't dumb enough to oppress & harm their legal systems & populations with such a backwards & asinine way of doing business as a collections agency when in fact the true underlying motive for the current system is simple big government greed for the almighty publics dollar.
Sep 22nd, 2017
Joe N. from Whittier, CA writes:
Child support fraud They took my license in my life please change this fiffin LAW
Aug 30th, 2017
jeff a. from Redding, CA writes:
my ex wife set me up to catch her with another man ....and I did the wrong thing and went to prison when I got out she had an order of 900+ per kid @3 kids my order was $2700 a month for the first 5 years I was locked up .....I was never served papers and Shasta county has done nothing to to even try to help me my past due account was nearly 140,000 dollars and I have not had A D.L. since 2000 because of that....im a mechanic by trade so you can see how that has kept me from having a decent job for the last 17 years to top it off my ex passed away ten years ago so who are they collecting child support for.....my balance is now about 30,000 with no end in site.......when will it end I'm 45 yrs old and have nothing ....I stay with family cause I cant afford rent ,cant rent a place cause my credit score is 500 so no landloard will rent to me and cant even get a good job in 90% of the u.s. because I have no d.l. the only thing I'm good at is fixing cars ,truck , equipment and driving tow truck and long haul trucking ...but when I was in prison the state of cal gave me a inmate drivers licence and had me working on ever vehicle in the state fleet , cal fire and certified me to on all 7 types of fork lifts the day I paroled they took it all back and left me high and dry....all I want is my dl and six months to get my self settled and I will make my payment that are now $300 a month .....can someone please help ......please change these laws so I can have a life and be a productive member of my community
Aug 25th, 2017
Leslie B. from Half Moon Bay, CA signed.
Aug 21st, 2017
Christopher D. from Tulare, CA writes:
I have had my company truck impounded and lost many days of work because the child support office in Tulare county had a system error is placing a hold on my DL they always tell me they're sorry and to give them a few days to send the release to DMV ..
Aug 16th, 2017
Someone from Colton, CA writes:
I came across this petition because I had the same thought to try and get this law changed. My son is a hard working young man who has fallen behind on his child support and has not been able to catch up enough to get his license back. He has not had a license in five years. He has had a hard time keeping a job and paying his child support due to both the low wages/cost of living in California and the lack of a drivers license. I believe that this law imposes the most absurd penalty because when you suspend a person's license in California, you are potentially taking away their ability to work and pay their child support. They end up getting further and further behind and it becomes very difficult to get out of the hole. Please find a different penalty for people that are behind or not paying their child support.
Aug 3rd, 2017
Laura M. from Ione, CA writes:
Fathers have rights too. They are being erased from their children's lives by their ex partners. They are ordered to pay support even when is will cause a burden on them. Their ex partner the proceeds to commit Parental Alienation and the court will only try to force the father to pay support they cannot afford instead of enforcing their rights. Their ex partner asks for more money due to their absence, they usually are granted such and they live a nice lifestyle leaving the Father to become over burdened and get behind on payments. So we take the fathers drivers license making it impossible for them to get ahead. They eventually become erased from their children's lives. This is the saddest thing I've ever seen. I know of one girl who, at 11 years old. committed suicide due the absence of her father and her mothers manipulation. The mother even told the father once to buy her a couch and she would allow a short visit. I would ask congress, just who is the deadbeat in this situation.
Jul 15th, 2017
Someone from Santa Maria, CA writes:
I served honorably in the US Navy for 10 1/2 yrs before being medically retired due to injury. My only income is VA Disability which is less than $2,000 a month to support myself and my son. my support amount i am ordered to pay for my daughters is $1275.00 per month, how in gods green earth am i suppposed to support myself and my son on a few hundred bucks? To add to the FUBR situation DCSS revoked my license so how the **** am i supposed to get my son to school, Dr. appointments, my son has asthma and had to have open heart surgery last year due to his mothers drug use while pregnant left him with 3 heart defects. i cant walk long distances or stand around waiting for a damn bus with a 5 year old and pay for every darn bus ride with money i don't have. If I was to get a job or want to look for one big inconvenience to if the bus don't run or be at that stop at the time i need it to be. I have 3 children, 2 daughters from my 1st marriage whom I have been denied my right to visitation by their evil vindictive mother and have not seen them since Christmas 2014. 6-years people they're now 11 & 10. My 3rd is my son who is 5 years old from my 2nd marriage. My son's mother abandoned our family including her own 5 yr old daughter for her weed dealer and has had his baby whom both almost died at birth because of complications due to drug use. She has yet to make any kind of effort to contact me or her own son since Christmas 2014 which is the last time she ever spent anytime with her 2 kids before i packed up what i could and left NC for ca in march 2015. now its mid-2017. This stupid law is just another way to hinder people just because they cant pay because this ****ed up court system sides with the mother just because she cries and whom doesnt even have a job steels money from her parents and from me from my deployments that i earned takes all the tax returns leaving me with jack shit. Gotta love the US Court Systems way of TRUE EXTORTION at its finest,. zzzzzzGOOD NIGHT
Jul 8th, 2017
Someone from Portola, CA writes:
I pay my child support and have been paying it for years and my license always gets suspended. Yes I have changed jobs but they always find me and get there money. Yet they don't release it when they are getting paid. I have to call my worker and then it can get released. It is such a hassle. Such a crock of you know what.