Block Sharia Law in All US Courts - Move HR 973 out of Sub-Committee
Messages Sent So Far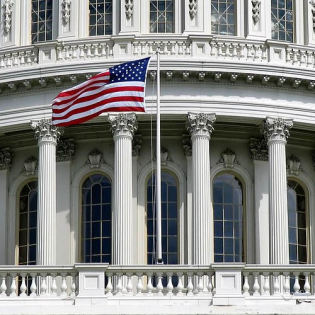 With already over 52 Shariah Law cases within our United States Courts system, we cannot afford to wait any longer, Sharia Law, which advocates radical Muslim Law including atrocities against women such as honor killings and also jihad. <br />
<br />
I desperately urge you to help Co-Sponsor H. R. 973 to make sure that NO foreign law (including Sharia Law) can infiltrate our United States courts system. Apparently, it has already happened! <br />
<br />
WakeUpAmerica.com is taking a stand on this and so am I.<br />
<br />
This Sharia Law and Shariah Finance subversion of America must stop . . . immediately! <br />
<br />
It has been in your Sub-Committee for NINE months, so it must come up for a Congress-wide vote! Whatever you have to do, please make sure that it happens! Wake Up America and see what this administration is doing to our country.
Post Public Comments
Public Comments (726)
Oct 3rd, 2017
Ned T. from Pulaski, TN writes:
BREAKING: Major Obama Ally Caught Helping N. Korea -- As customs agents seized the vessel in Egyptian waters, what they found beneath bins of iron ore was a cache of more than 30,000 rocket-propelled grenades – the largest seizure of ammunition in the history of sanctions against the rogue nation. It's a decision that stands in contrast to how the Obama administration handled foreign policy with the Egyptian government. According to Breitbart, the previous administration gave $1.5 billion to Egypt's Muslim Brotherhood. https://www.christiannewsalerts.com/obama-ally-caught-helping-nk/
Sep 10th, 2017
Someone from Dallas, TX writes:
IN CASE YOU MISSED THIS-- Arrested ISIS Leader Makes BOMBSHELL Confession About Barack Obama-- Yousaf al-Salafi told his captors $600 was sent to him through American institutions for every soldier he recruited and sent to fight for ISIS in Syria. --WHY IS OBAMA STILL ALIVE AND FLURISHING ON OUR MONEY?-- https://www.teaparty.org/arrested-isis-leader-makes-bombshell-confession-barack-obama-230104/
Sep 8th, 2017
Don G. from Bartow, FL writes:
'Soros Caught Helping Kim Jong-Un' https://www.christiannewsalerts.com/soros-caught-helping-kim-jong-un/ SINCE WHEN DOES AMERICA LET TRAITORS RUN FREE???
Sep 5th, 2017
Aabidullah R. from Dearborn, MI writes:
My parents and I came here from Syria in 2010 making me a so-called Dreamer under the DOCA act. Now they are trying to do away with the rights President Obama gave us. This is discriminatory racism against Muslims. This is our country too and Sharia Law will soon rule. Bring back Barack Obama so we can be iegal.
Aug 24th, 2017
Katie N. from Sacramento, CA writes:
The people should remain silent and let Congress handle this. Within the next 20 years or so the'll come up with something.
Aug 22nd, 2017
Someone from Westland, MI writes:
LIVE STREAM: President Donald Trump Holds MASSIVE Rally in Phoenix, AZ 8/22/17 https://www.youtube.com/watch?v=1RturpZ8Ato
Aug 19th, 2017
Someone from Kennesaw, GA writes:
BREAKING GOP Senators Just Gave George Soros The Worst News Of His Life He has a stated goal of bringing down the United States. Taxpayer dollars supporting extreme and sometimes violent political activists. https://www.youtube.com/watch?v=w4YMJuCfKDc
Aug 16th, 2017
Someone from Marysville, OH writes:
Hamas-Linked CAIR Demands Every Confederate Statue be Removed Immediately - SPREAD THE WORD - http://www.thegatewaypundit.com/2017/08/hamas-linked-cair-demands-every-confederate-statue-removed-immediately/
Jun 11th, 2017
Someone from Waterbury, CT writes:
Sharia law is anti american. We can not let these ignorant fools spread their stupidity. America is land of the free. If we adapt to any other culture it is no longer OUR culture. Why do these imbesoles think they can force their religion on anyone else? If you live here you follow our laws we do not bend to anyone. Maybe my religion allows me go stab random people wearing yellow? Will that hold up in court? Wake up America and win this war against GOD!!
May 5th, 2017
Randall Scott C. from Saint Helens, KY writes:
No sharia raspberry the n USA and out of the sub- committee .