Being Bilingual in Spanish a discrimination against job seekers
Messages Sent So Far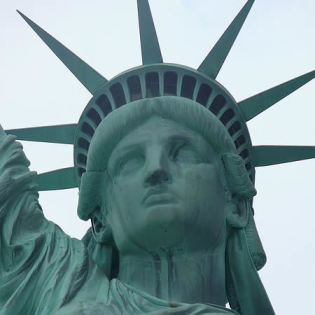 Bilingual in Spanish or any other language shouldnt be a requirement in a job unles sits a translator job, if its a skilled job like Nursing, banking, teaching (general), engineer, lab tech, health, I dont need to be able to be fluent or speak spanish, since my primary job isnt to speak spanish but my skill.<br />
<br />
It is discrimatory, against non speakers , it is not a skill to speak Spanish uless it is a translator job.
Post Public Comments
Public Comments (2,199)
4 hours ago
Christopher L. from New Brunswick, NJ writes:
I don't care if immigrants are in this country, and I don't care if they ever learn english or not, but then shouldn't that be a two way street? If they don't have to learn English to get a job in a predominantly english speaking country, why should I have to learn Spanish to get a job in an enlgish speaking country? It isn't fair at all.
2 days ago
Patricia A. from Pompano Beach, FL writes:
This is so DISGRACEFUL to an AMERICAN who worked HARD ALL THEIR LIFE!! Now all of a sudden my days of working are FORCED to STOP because I don't speak SPANISH really!! How many complaints to congress do we need before something is done? What are all of us Americans going to be homeless! because of a language? There must be a REQUIREMENT before the green card is given you must take classes to SPEAK, WRITE and COMMUNICATE CORRECTLY IN ENGLISH!! I have been looking for a job for 4 years and sometimes perfectly suitable for a position then you scroll to the end and there it is MUST BE BILINGUAL!! TOTAL DISCRIMINATION!!! Employers SHOULD NOT be able to post SPANISH ONLY!! How about the other way around ENGLISH ONLY then you will see them LEARN BUT FAST. Why must I go into a class to learn SPANISH, they should take a class to learn out language ENGLISH ONLY!!!! I'm ITALIAN and don't even speak my own language. It's like they can get a job JUST BECAUSE THEY SPEAK SPANISH does experience or degrees matter anymore. Experience means more than a language all these intelligent, qualified people that go through years of schooling only to be turned away because they don't speak SPANISH. I never went through this years ago in all my 55 years. So in order to make a dollar I have to wait 7 more years to collect Social Security benefits. If I went to another country would I get a job before their own people and all of them would have to speak English NO!!! Plain and simple if employers state in an ad English speaking you will see them all learn fast. Why do I have the BURDEN of learning a language I DON'T CARE TO SPEAK?? Please do something this is such a BIG PROBLEM!! PLEASE HELP THE SUFFERING AMERICAN THAT CAN'T FIND WORK due to a language barrier!! I would have NEVER thought the work force would come to this. HORRIBLE, UNFAIR ,DISCRIMINATORY and DISGRACEFUL!!! Please HELP me and everyone else in this same predicament!!
Oct 18th, 2017
Someone from Chicago, IL writes:
I struggled to find work because I was not bilingual. I should not be missing out on jobs in my own native country--where Spanish was not taught to children--because our government has decided it would rather cater to people who don't want to learn English rather than take care of our native citizens. If you want to make bilingual a requirement for jobs, then you must grandfather older workers in and put restrictions on bilingual hiring and begin teaching children at a young age. You should also put more requirements on immigrants to learn English. As others have said, I can't go move to a foreign country and expect them to cater to me by having English services. It's not fair to our citizens that we don't give immigrants any motivation to learn English--why would they when they can just do everything in their native tongue?
Oct 17th, 2017
Larry C. from Los Angeles, CA writes:
On indeed.com, more than 80% of the job listings have bilingual as a requirement. Now that California is a sanctuary state. Mexico will completely take it over. Low skilled Americans need an evacuation plan before we're all replaced and made homeless
Oct 17th, 2017
Corinne M. from Fort Lauderdale, FL writes:
Looking for a job in S Florida that doesn't require speaking Spanish is becoming scarce. I have been looking for a couple years. I do not believe they should be able to require employees to speak another language when we are in the US.
Oct 16th, 2017
Help U. from San Diego, CA writes:
Requiring fluency in Spanish to get or keep a job in the United States violates the race and national origin discriminatory provisions of Title VII of the Civil Rights Act of 1964, according to the U.S. Equal Employment Opportunity Commission (EEOC). http://woman.thenest.com/legal-require-fluency-spanish-job-usa-20962.html
Oct 15th, 2017
Someone from Houston, TX writes:
I worked too hard for my education to be disqualified becuase of my languege. This is america.
Oct 15th, 2017
Sherry A. from Houston, TX writes:
This country needs to stop catering to segments of the population that won't speak English.
Oct 13th, 2017
Someone from Triangle, VA writes:
I am native born American through no fault of my own. All the jobs I apply for, I have the needed experience for the job. All except speaking Spanish. Being turned down for a position for not speaking a foreign language is 100% racial discrimination and is illegal. If Spanish is such a needed requirement. Then why wasn't it taught in schools? Other countries make English a required language because it assists their citizens in getting employment. So why isn't America changing with the times?
Oct 13th, 2017
Someone from San Diego, CA writes:
I agree that in the USA, it is discriminatory and unfair to require citizens who have grown up in a culture the chief language of which is English--the main (and for many, exclusive) language of our education, our media, our literature--to be bilingual to accommodate others who choose to live in the US but don't choose to learn English. I've lived all over the world--from Asia to Europe to Latin America--and am expected to learn the languages of my host country. Multilingual service is a luxury, not an entitlement. What's particularly unforgivable about courts upholding as legal bilingual job requirements is that many US citizens already are having great difficulty securing work in our own native country. Imposing an additional barrier to employment is, for many, tantamount to a death sentence.