Being Bilingual in Spanish a discrimination against job seekers
Messages Sent So Far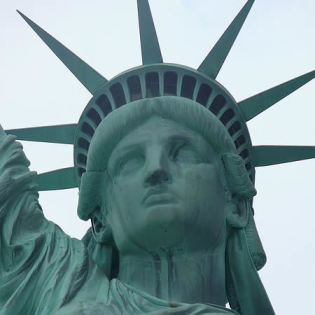 Bilingual in Spanish or any other language shouldnt be a requirement in a job unles sits a translator job, if its a skilled job like Nursing, banking, teaching (general), engineer, lab tech, health, I dont need to be able to be fluent or speak spanish, since my primary job isnt to speak spanish but my skill.

It is discrimatory, against non speakers , it is not a skill to speak Spanish uless it is a translator job.
Post Public Comments
Public Comments (2,117)
May 24th, 2017
Someone from Kailua Kona, HI signed.
May 24th, 2017
Someone from Calabasas, CA writes:
Fifty years ago, President Jimmy Carter said that educators were refusing to teach Spanish and that it would cost the economy billions of dollars. Director of the CIA, Leon Panetta said the same thing.
May 22nd, 2017
Someone from Crosby, TX signed.
May 22nd, 2017
Someone from Simi Valley, CA writes:
My Son applied for a job at the Habbit a local burger chain in southern California. They have a help wanted sign out so he went in and applied. he is a healthy 20 year old looking for a job. the manager asked what position he was applying for; cook or front counter and he said he would not mind being a cook. the interviewing manager said that he needed to speak Spanish to work as a cook. this is not the store manager this is an area manager because he had to wait for when he would be at the store to interview. so it would lead me to believe this is a corporate thing. he said he would work the register instead then but the phone has not rung and i told him his breath. all of the front counter people are Bilingual and usually calling the orders back in Spanish. this is California and yes there are a lot of Spanish speaking people i work with a lot of people who speak Spanish but speaking Spanish should not be a requirement of being hired. when you only speak Spanish and no English i would have to question if you are even legal but lets face it this is California and nobody will do anything about it. but please lets dispel with the they are doing jobs we don't want to. as this continues where will our children and grandchildren work? or stop teaching English in our schools and only teach Spanish because a high school education inst good enough if you only speak English.
May 20th, 2017
Someone from Balch Springs, TX writes:
Enough is more then enough, start listening to us and what we face daily instead of just soaking us of our money for your raise and benefits we do not get!!
May 16th, 2017
Someone from Salem, OR writes:
I have a Bachelors Degree and am well qualified for the positions I am applying for. However most positions list bilingual desirable. It is disheartening because if anyone who speaks Spanish applies I do not get the job or even an interview, even if my qualifications are much stronger.
May 12th, 2017
Someone from Los Angeles, CA writes:
Companies need to require that their workers speak English!!! And if they also speak Spanish, that's great!! But to require the job seeker to HAVE to speak spanish is just not fair!!! I just lost a job because i do not speak spanish. I have 25yrs background but they replaced the ad and put MUST SPEAK SPANISH!! So that tells me...that the workers who drive their trucks and work in their warehouse only speak spanish!!! Why dont they REQUIRE those guys to learn English!!! Why is it I have to speak spanish---why cant THEY speak English and Spanish????? It is just beyond crazy!! They would hire a 20yr old person...with no exp at all...NONE instead of me...simply because she speaks spanish!! What are we supposed to do?? Fast food places want you to speak Spanish, English, Mandarin, Korean...it is out of control!!! If I could afford to open my own buisness I would put in bold print ENGLISH SPEAKERS ONLY!! Dont get me wrong...I have lots of friends who speak english and spanish...thats fine for them!! Well...I never learned spanish---I had no interest in that!! I was busy working since I was 16!! Who stops and thinks...."hmmm...I better learn spanish or later on I wont be able to get a job''....NO ONE thinks that!!! Companies need to require THEIR workers to speak ENGLISH!!!! We are all so sick of this! You are reading a job posting on Craigslist or Career builder and you are thinking "wow...I am perfect for this!!" And then blam...at the end...MUST SPEAK SPANISH or CHINESE OR MADARIN....we cant win!!!! These companies are not looking for spanish learned in high school..they want you to read it, write and speak it!!! They want you to have learned spanish while you were a toddler!! I am almost 60!! So I have age working against me and not being bilingual...its sickening!!
May 8th, 2017
Someone from Mesquite, TX writes:
You cannot even get a job serving fast food in Texas if you can't speak spanish! tax dollars pay to teach students with ESL but my child doesn't come away fluent in two languages. it makes no sense whatsoever to live in a country where the ILLEGALS have a better chance of getting a job then a citizen.
May 8th, 2017
Tired A. from San Diego, CA writes:
If anyone is looking for a phrase or slogan to put on a sign for the next immigration rally, try these: "Stop the Bilingual Requirement!" or "I only speak English; no job for me!"
May 7th, 2017
Someone from Modesto, CA writes:
i dont think there should be any advantage to being able to speak any language that isnt english. it should be a requirement that a person is able to speak english before becoming a citizen. To do otherwise as in the case of mexican spanish is to make the assimilation of illegal aliens into american society easier. a BAD policy . need to rid the country of all those here illegally and then even california will be able to get by without this huge waste of public funds and put the money to a good use serving all citizens(legal, that is).GO TRUMP!