Ban the Use of ADHD Drugs in Children Until Their Dangers Can Be Investigated
Messages Sent So Far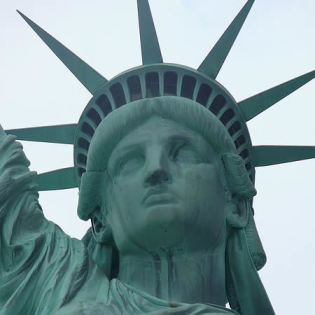 We ask the U.S. Congress, the U.S. Senate and the President to support a ban, or at least a drastic limit, on the use of Attention Deficit Hyperactivity Disorder (ADHD) stimulant type drugs for teens and children under the age of 18 until the dangerous consequences of their use can be scientifically disproven.<br />
<br />
We believe there are serious issues related to the administration of amphetamine type drugs such as methylphenidate (trade names Concerta, Methylin, Ritalin, Equasym XL), Dexedrine, Cylert and Adderall, which are used to treat children diagnosed with ADHD. <br />
<br />
Due to the promotion and marketing of ADHD and ADHD drugs directly to the public and medical community by the pharmaceutical industry, ADHD has become the most commonly diagnosed, and potentially misdiagnosed, mental disorder among children in the United States and the numbers are increasing. According to the Center for Disease Control by 2011, 6.5 million children were diagnosed with ADHD in the U.S. and of those diagnosed, 3.5 million were being prescribed medications, which was an increase from 4.4 million children diagnosed with ADHD and 2.5. million children medicated for ADHD in 2003.<br />
<br />
1) These stimulant drugs are mostly prescribed for (ADHD) and other childhood "disorders" and are "Schedule II" drugs, meaning they have the same potential for abuse as morphine, opium and cocaine. The U.S. Drug Enforcement Administration (DEA) reports that studies show that Ritalin is more potent than cocaine and affects the brain in the same way as cocaine does. <br />
<br />
2) Concerns have been raised that long-term therapy of these types of drugs can cause drug dependence, psychosis (mania), depression, insomnia, agitation, social withdrawal, stunted growth, heart irregularities and sometimes even death. It is unacceptable that drugs with such potentially damaging side effects are allowed to be given to children. <br />
<br />
3) There are no objective medical tests for ADHD, and the screenings and diagnosis for these drugs are subjective and are open to misdiagnosis. Therefore, we believe that multitudes of normal, spirited children with no mental condition are being placed on these drugs. <br />
<br />
4) The real long-term effects of these medications, both physical and psychological, on children have not been fully examined and publicized. <br />
<br />
Therefore, we ask the U.S. Congress, the U.S. Senate and the President to conduct a full investigation on the extent of these medications? effects on children and we urge you to ban the use of these medications for children until conclusive scientific evidence determines their safety.
Post Public Comments
Public Comments (212)
Aug 6th, 2017
Jacqueline N. from Kiahsville, WV writes:
Their is children counting on us to help them from being drugged, because a parent wants them on the meds, they tell Doctors false reports on their small children. Please help them. There is healthy children being drugged everyday because someone don't want to be bothered with these little angels
Jul 24th, 2017
K C. from Saint Charles, MO writes:
Keep our kids off adhd, antidepressant and other brain changing medications
Jul 8th, 2017
Someone from Grand Junction, CO writes:
These drugs are for teachers' accommodation. It is an abomination that we don't put our children first.
Jun 9th, 2017
Lindsay K. from Galax, VA signed.
Feb 17th, 2017
Linda R. from Dover, DE writes:
This drug should not be administered to any child. It will only lead to the abuse of the drug at an older age and increase to the street drugs making them addicts. We in the United States have NO system to take care of the addicts we create!!! We only treat them like scum, give them NO skills to improve or die. The addict only wants to be normal, but how can they be when it far easier to GET the drug to GET high than to GET treatment!!!!!!!!!! This is absurd. And look at the prime locations/hotspots. The government should be beefing up rehab programs in DE, PA, and NJ why BECAUSE of the access to the purest Heroin in the country. That is in Philly!!!!!!!!!!!!!!!! Waiting list for the miserable state rehabs and then they put them on an addicting drug to GET off the DRUG they are addicted to......... Sad, and this is killing our children so you need to wake up this IS and has been an epidemic for YEARS it did not just occur!!!!!!!!!!!
Jan 17th, 2017
Robert T. from Brooklyn, NY signed.
Jan 17th, 2017
Robert T. from Brooklyn, NY signed.
Dec 12th, 2016
Stefan C. from Saint Paul, MN writes:
Our children are depending on us to defend them. But we give them stronger drugs than they can get on the street. No wonder we have a drug problem.
Dec 10th, 2016
Dean B. from Reston, VA signed.
Dec 9th, 2016
Rev. David F. W. from Lincoln, NE writes:
NO child suffers from 'drug' deficiency.