BAN PLASTIC BAGS NOW!!!
Messages Sent So Far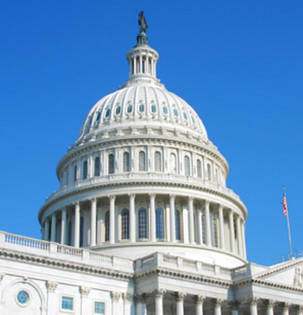 The EPA (Environmental Protection Agency) estimates that 380 billion plastic bags, sacks and wraps are consumed in the U.S. annually (that's over 1 billion per day with an annual cost to U.S. retailers of approximately $4 billion - which is passed on to consumers in higher prices. Plastic bags DO NOT biodegrade, they photo-degrade (breaking into smaller and smaller pieces); a process that takes up to 1000 years. Hundreds of thousands of Sea Turtles, Whales and Marine Mammals die every year from ingesting plastic bags which contain poisonous toxins. Less than 5% of plastic bags are recycled; in fact it is more expensive to recycle plastic bags than to produce new ones. We must ban the use of harmful plastic bags, especially as there are simple ready alternatives such as reusable bags. This convenience is contaminating the oceans, the life force of this planet. This is a simple change which will have dramatically positive results for our planet.


Post Public Comments
Public Comments (956)
Jul 17th, 2017
Someone from Rockford, IL signed.
Jul 17th, 2017
Rebecca E. from Orchard Park, NY signed.
Apr 20th, 2017
Someone from Akron, OH signed.
Apr 7th, 2017
Linda M. from Charlottesville, VA signed.
Apr 6th, 2017
barbara t. from Jacksonville, FL writes:
Please ban the "one-time use" type of plastic bags!
Apr 6th, 2017
Michelle H. from Charleston, SC writes:
Apr 6th, 2017
Michelle H. from Charleston, SC writes:
Mar 23rd, 2017
Keith S. from West Haven, CT signed.
Mar 22nd, 2017
Dorina L. from Brookfield, CT writes:
Plastic bags are simply a bad and expensive habit, something many consumers have relied on for several years because of their perceived convenience. If he entire state of California can ban the use of plastic bags, there is no reason all 50 states cannot join in the movement. It's high time we move from a mindless state of being to a more mindful one, so that our earth will continue to be home to the many, many beautiful species that inhabit it now. If we continue to neglect Mother Nature, we will ultimately be sorry for our actions. It's simple to use reusable bags...look around your home, and I am quite sure you'll find a beach bag or two that would hold your groceries. Reduce, Reuse, Recycle and Rethink
Mar 16th, 2017
Kylie J. from Scottsdale, AZ writes:
Plastic bags are harmful and very unessasary, we are killing out earth! Please stop the making and distribution of plastic bags!