Ban Islam in America
Messages Sent So Far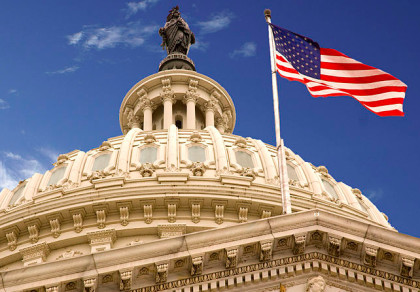 Islam is not a religion, it is a violent cult and should be banned from America. I urge you to sponsor and support legislation banning Islam from America.
Post Public Comments
Public Comments (2,832)
Oct 20th at 12:06 pm
Someone from Mesa, AZ writes:
Everywhere there is Islam ,there is oppression and death.
Oct 20th at 12:06 pm
Someone from Mesa, AZ writes:
Everywhere there is Islam ,there is oppression and death.
1 day ago
Someone from Chicago, IL writes:
They are destroying our country, draining our resources, creating divide, murdering people, and live by a discrimination doctrine against Women, Blacks, and Gays that is so profound, it has no room in this country and is completely anti-American.
1 day ago
Jennifer W. from Lake Alfred, FL signed.
1 day ago
Terri L. from Johnstown, OH writes:
REPORT: Obama Connected To Massive "Collusion" Plot https://www.youtube.com/watch?v=vhPjR2gbDb0 +++++++ Russian Infiltration Scandal Breaks…Hillary, Holder Approved…FBI, DOJ Buried - https://conservativetribune.com/russian-scandal-hillary-holder
2 days ago
Someone from Eugene, OR writes:
The religion cannot be integrated into secular societies. Muslims should live in Muslim countries. If I were a devout Muslim I would not want to live in a hedonistic country like America. They want to infiltrate other countries of the world in order to subliminally overtake them.
Oct 17th, 2017
Someone from Westland, MI writes:
Islam teaches Muslims to Deceive others.... Taqiyya = In both Sunni and Shi'a Islam, Taqiyya is a form of religious dissimulation, or a legal dispensation whereby a believing individual can deny his faith or commit otherwise illegal or blasphemous acts, especially while they are in fear or at risk of significant persecution...... Tawriya = Islamic Doctrine Permits 'Creative Lying'. Tawriya, a doctrine that allows lying in virtually all circumstances—including to fellow Muslims and by swearing to Allah—provided the liar is creative enough to articulate his deceit in a way that is true to him...... Kitman = Kitman is a term that means Muslims are permitted to tell half-truths, or partial truths, while concealing the greater whole truth. Discussion of "jihad" as being only an "inner" or "spiritual" struggle is an example of Kitman, as technically it is true that jihad refers to a spiritual struggle, but conceals the very real physical struggle that is also encompassed by jihad...... Muruna= Muruna is perhaps the biggest deception practiced by Muslims, as it allows them to be "flexible" regarding the commands of their faith in order to properly blend in with the society around them. Muruna permits Muslims to shave their beards, wear Western clothing, listen to Western music, and even drink alcohol...... All of these deceptions go against specific commandments, as well as the overarching commandment against lying itself, that are found in the Koran. But they are allowed so long as their use contributes to a greater goal or serves a greater commandment within the Koran, like spreading Islam among the infidels. Allah is in no way god but the total opposite which you can easily figure out on your own. ..... http://www.islam-watch.org/home/139-louis-palme/1095-knowing-four-arabic-words-may-save-our-civilization-from-islamic-takeover.html
Oct 17th, 2017
Someone from Fairport, NY writes:
The 1st amendment protects freedom of speech and religion. However, the line in the sand is drawn at advocating violence. Islam is one never-ending incitement to violence. Whether in the form of honor killings, jihad, murder, rape, slavery, pedophilia, homophobia, or acid attacks, Islam not only condones but advocates such behavior. Both the Koran and the Hadith explicitly call for such activities. Also, Muhammad was a pedophile who claimed to have a talking donkey whom just happened to also be the "King Of Donkeys". You can't make this stuff up, it is insane.
Oct 16th, 2017
Someone from Nashua, NH writes:
The Muslim religion demand they kill infidels, they hate Americans yet they come here and receive special treatment. The separation of church and state laws have been broken in California and numerous other places already by allowing Muslims to prey in school and force feeding our children their religion of hate and propaganda. I urge you Congress to take a look at Sweden. I think we should deport all Muslims who have came to America within the last 10 years. They refuse to assimilate and are draining our economy and ha4d earned American tax dollars.
Oct 14th, 2017
Someone from Los Angeles, CA writes:
Yup, I do not want a group of people who follow the guidelines of a pedophile in a book that supports the raping of women and the killing of nonbelievers. This is not a religion, it's a cult.