Ban Islam in America
Messages Sent So Far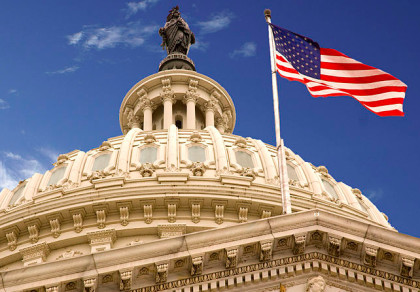 Islam is not a religion, it is a violent cult and should be banned from America. I urge you to sponsor and support legislation banning Islam from America.
Post Public Comments
Public Comments (2,723)
1 day ago
Laura S. from Redding, CA writes:
2 days ago
John b. from Norristown, PA writes:
Outlaw islam. It is total submission in every aspect of your life. It is a violent cult and not a religion.
2 days ago
Ralph L. from Chesnee, SC writes:
Islam is a cult not a religion. No SHARIA law
2 days ago
Someone from Carrollton, TX writes:
Islam is a cult. Not a religion. Protect our country from these brain washing ideologs.
2 days ago
Donna S. from Point Comfort, TX writes:
Islamic Tennants are spreading across the world,ravaging countries,tearing at the fabric of societies. Islam is not a religion,but a political ideology. We must protect our country and its citizens from this hate filled Ideology.It is the job of our federal government to protect its citizens in every way possible,both from forces outside AND inside. Failure to do so by lawmakers is the height of dereliction of its duties.It is time for all Americans to band together to keep this great nations sovereignty safe,just as we have done throughout our history.
2 days ago
Tawnee C. from Coulee City, WA writes:
Stop the religious war by remaining in separate spaces. There is no assimilation possible
2 days ago
Someone from Kingman, AZ writes:
Islam is contrary to our constitution....Muslims refuse to assimilate with America there's no immigration without ASSIMILATION in my mind
Jul 21st, 2017
Joel H. from Osseo, MN writes:
Islam is not just some religion but a specific political ideology which they believe is from Allah and therefore superior to all other laws and should be implemented worldwide. Muslims want a global caliphate under Sharia Law where non-muslims are subjugated to them and are taxed, jailed or even killed. They have no place in our society. Practicing or promoting Islam should be illegal and all mosques should be closed. Just like we shouldn't bring in FARC commies, we should ban Islam.
Jul 20th, 2017
Someone from Louisville, KY writes:
We should not even has to ask for this to occur! ISLAM is not a religion its a Cult trying to take over the world! We will never be safe unless we stop this and BANISLAM!
Jul 12th, 2017
Jennifer W. from Lake Alfred, FL writes:
Islam is a cult and against the human rights of women and children . Ban islam and the hajib from America