Ban importation of 200,000 Syrian migrants into the US
Messages Sent So Far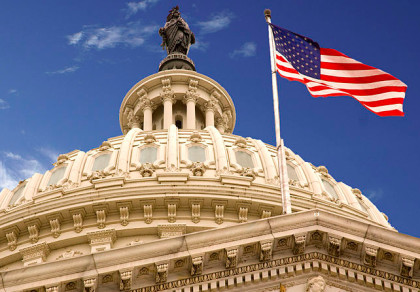 Recently ISIS savages slaughtered over 120 unarmed people in Paris. ISIS announced that it will embed its' fighters among hundreds of thousands of migrants flooding Europe today. Barack Obama announced that he will bring 200,000 of these migrants into the US. In light of Paris attacks these actions represent a clear and present danger to US citizens. Petitioner Taitz proposes "Taitz act", ban by the US Congress on importation into the U.S. of any of Syrian and other migrants currently flooding Europe. If Barack Obama attempts to violate such ban, US Congress should impeach Obama and remove from office for treason
By Dr. Orly Taitz ESQ
Post Public Comments
Public Comments (556)
Feb 27th, 2017
Someone from Kansas City, MO signed.
Feb 2nd, 2017
Daniel C. from Westerly, RI writes:
Stop all immigration from terrorist so called nations
Jan 31st, 2017
rich h. from Saint Paul, MN writes:
End all immigration for 25 years. Too long? NO. I can go anytime to my local Sams Club and hear 5-6 languages being spoken!!!!!!
Jan 31st, 2017
Someone from Saint Paul, MN signed.
Jan 30th, 2017
Someone from Island Lake, IL writes:
Ban all Syrian migrants to USA. America First!
Jan 22nd, 2017
Robert G. from Rancho Cucamonga, CA writes:
We have enough problems - no more!
Dec 17th, 2016
Someone from Enfield, CT signed.
Dec 13th, 2016
Someone from Gardnerville, NV writes:
All those who are members of Islam are a danger to the U.S. due to their unwillingness to accept and abide by our Constitution. Any person who observes Shari'a law is a risk to our country and can never be free of suspicion, which is fully justified
Dec 12th, 2016
Someone from East Syracuse, NY signed.
Nov 17th, 2016
Charles D K. from Hernando, FL writes:
If Obama makes any more moves to import Muslims without background checks, then he should be advised his sealed past records of his life are then fair game. Then maybe we would find out who he really is and where he came from.