Ban BHA& BHT food preservatives
Messages Sent So Far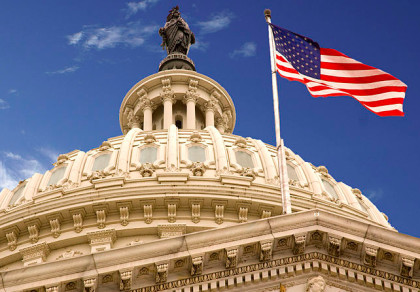 These two closely related chemicals are added to oil-containing foods to prevent oxidation and retard rancidity. The International Agency for Research on Cancer, part of the World Health Organization, consider BHA to be possibly carcinogenic to humans, and the State of California has listed it as a carcinogen. Some studies show the same cancer causing possibilities for BHT.

BHT and BHA are totally unnecessary. To avoid them read the label. Because of the possibility that BHT and BHA might cause cancer, both should be phased out of our food supply.


Post Public Comments
Public Comments (194)
Feb 14th, 2017
Someone from Greer, SC signed.
Feb 10th, 2017
Someone from Saint Augustine, FL writes:
We are the experimental generation. And while people are living longer than ever, we also have more cases of cancer than ever. All forms of genetic tampering caused by preservatives, hormone therapy, medications, and vaccinations have risks; however, elective genetic altercations are a personal decision while preservatives effect every single person that eats food. Get rid of BHA and BHT.
Nov 11th, 2016
Ada W. from Casper, WY signed.
Nov 8th, 2016
Someone from Navarre, MN signed.
Aug 27th, 2016
Someone from Bellevue, IA signed.
May 29th, 2016
Someone from Cottage Grove, OR signed.
May 7th, 2016
Someone from Fort Pierce, FL writes:
All preservatives and unhealthy foods need to be eradicated and removed in tired of seeing obesity
Apr 4th, 2016
Someone from Rockton, IL signed.
Mar 16th, 2016
Someone from Ashland, KY writes:
Cancer is rampant throughout this nation and allowing chemicals to be in our food that are capable of causing cancers is a big reason why. Even if there is a slight doubt as to whether a chemical can cause cancer or not, we should always ere on the side of caution and just not use it (or let it be used). Companies have shown time and time again that they value money over the health of others. We need to stand against this for not only ourselves but our children and families!
Mar 6th, 2016
Someone from Boynton Beach, FL writes:
My son used different cereals organic and non organic. The non organic, had a little flame that held for a few seconds. The organic, no flame except Cascadian farm, but they use some Vitamin E oil. Pretty scary. Remove that crap from our food. Thank you!