ATTACKWATCH.COM
Messages Sent So Far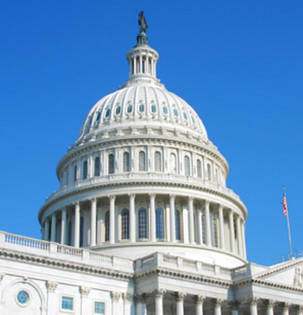 President Obama and esteemed members of Congress;<br />
<br />
The recent creation of the web-site Attackwatch.com that is a portal for Americans to report and snitch on their neighbors, friends and family is quite disturbing and reminiscent of some Communist country.<br />
<br />
It is funded and paid for by "Obama for America" which we know is the main campaign engine for President Obama's re-election campaign and President Obama cannot claim he has no control or input over such a site. It is plain and simple; this is nothing more than an effort to "Intimidate the American people" and it should be condemned.<br />
<br />
President Obama tried this very same tactic during the health care debate when he had his staff post a link on the "Official White House Page" asking for the same type of information. After massive public pushback and from several members of Congress as well, President Obama had that link removed. It basically asked for the same type of information, snitch on your neighbor, friends and family.<br />
<br />
I think the President is fully aware of this site and has had to approve it as Obama for America is one of his largest machines. He has not condemned it therefore he condones it. President Obama's silence is deafening to America, it sends a clear and distinct message along with the recent string of hate speeches from members of the Black Caucus, Unions, and other powerful and influential people in this country.<br />
<br />
We will NOT BE INTIMIDATED by these tactics and DEMAND that president Obama condemn the AttackWatch.com website and have it shut down immediately. Having the President and or his speakers say that the President cannot be responsible for everything that people or groups does will not fly, period!<br />
<br />
What other reason other than intimidation could this site possibly exist? President Obama's own staff could spend 30 seconds a day on twitter, Facebook or any other site that exists out here to see that AMERICANS are fed up with these tactics.<br />
<br />
I am asking my esteemed members of Congress and as a registered voter to publicly condemn this site and President Obama's complicity in it as well and demand that the President speak to this issue and have this site taken down. An official in such a position should be forbidden to partake in such an intimidation tactic and should be ashamed of himself for being involved with it. It is clearly aimed to impede on our right to free speech.<br />
<br />
America has had enough of these strong arm tactics and excessive lack of leadership from the President of the United States of America, we deserve and DEMAND better!
Post Public Comments
Public Comments (800)
Mar 30th, 2014
Someone from Hershey, PA writes:
SENATORS PAT TOOMEY & BOB CASEY of PENNSYLVANIA, FBI & Judge JEROME O HERLIHY "Catholic" 302-255-0800 & 302-255-0663 My name is DANIEL E SHAFFER I was born in the inner city of York Pennsylvania & raised by a very poor working class family. I joined the Army to escape poverty. I earned 3 honorable discharges (88-96 & After 9/11 03-05). I am a 3rd generation Army Vet. I earned big 10 degrees in SOC. I am a Sociologist. I am a whistleblower. I am a victim of Police & Community Harassment & Cop Stalking. WHY IS THIS F*CKING SICKNESS BEING COVERED UP IN THE REGION SENATORS PAT TOOMEY & BOB CASEY of PENNSYLVANIA? LETTERS 1 of 8 in Series: COURT TRANSCRIPTS: Judge Jerome O Herlihy "Catholic": Empty Courtroom Christian Public Defeder RAYMOND D ARMSTRONG Wilmington Delaware present, LETTER 2 of 8 in Series: ECONOMICS of HATE, LETTER 3 of 8 in Series: THEY DO, DO IT!: JEW BAITING, LETTER 4 of 8 in Series: FORENSICS EVIDENCE: "An Act of Civil Disobedience, LETTER 5 of 8 in Series: STALKING TERRORISTS (Whistleblowers), LETTER 6 of 8 in Series: THE DISEASED ANIMAL: SEE NO EVIL: Michael J. Patterson DJ Manheim Lancaster Pennsylvania: All these letters are posted on the WEB & FACEBOOK. Here are some of the Websites: FACEBOOK's "CORRUPTION REPORTS": A CITIZENS TESTIMONY, & all letters 1 thru 8 are posted on Activist Mr. Ben Simon's European Website: Gangstalkingbelgium.net. *READ THIS SH*T! 4 jobs in the region of Lancaster, Hershey, Lebanon, South Central Pennsylvania, harassed, discriminated against & forced out of by Christian"Passive Extremists", Mennonites(Educated, RICH & Socially Well Connected), Looney Toons(Sociopaths) & Freemasons. Complaints, Law Suits & Whistleblower Complaints:PHRC Case No.200800802 & EEOC Case No.17F200960329 filed against Dean Brad A. Wolf Christian Mennonite Lancaster Lititz, his relative Catherine Sensenig Christian Lancaster Lititz at Harrisburg Area Community College. Complaints covered up by Christians in Human Resources Dept. Stalked Relentlessly & charged w/bogus crimes by Corrupt Local Cops, Security guards at the University of Delaware Newark & Pennsylvania Christian Masonic State Cops, not 1, not twice, not 3 times, but numerous times. In 1 year, I was stopped at least 12 times by Cops. Do you think that is NORMAL Senators PAT TOOMEY & BOB CASY of PENNSYLVANIA? Finally, wheeled in to an Empty court & a corrupt Christian Public Defender Raymond D. Armstrong picks up my case. & YOU KNOW WHAT HE IS DOING!!! LAUREN K. FAIR HERSHEY PENNSYLVANIA Christian Mennonite NEVER SHOWED UP FOR COURT. THERE was NEVER A VICTIM & A VICTIM NEVER EXISTED! Why are Christian COPS, Masonic COPS stalking me & harassing me? Why is a Christian Public Def PICKING up my case & NOT defending me? Why are Christians Harassing me at my places of employment & STALKING me in the community? I, DANIEL E SHAFFER want to know WHY these DISEASED ANIMALS & LUCIFERIANS are harassing me & stalking me. THE EVIDENCE is OVERWHELMING! How are these HATE CRIM
Feb 18th, 2014
Someone from Reading, PA signed.
Feb 17th, 2014
Someone from Tarzana, CA writes:
A true American would have nothing to do with any website or paper or law considering such a communistic restraint on it's people.
Nov 24th, 2013
Someone from Olney, IL signed.
Nov 4th, 2013
Someone from Winslow, IN signed.
Oct 19th, 2013
Someone from Huntersville, NC writes:
So let's get this straight, Obama has: Initiated the NDAA, where ANY American ANYWHERE on the Planet, can be held INDEFINITELY..... WITHOUT benefit of jury, trail or legal counsel..... Obama has a "Secret Kill List"...... That ANYONE can be on who is slated for Assassination.... He uses Illegal "Executive Orders" that bypass Congress and the Constitution....... But he claims to have no power over attackwatch.com??!! I call BULLSHYT! The shyt smells so strong it sets the nostrils ablaze........
Oct 18th, 2013
Someone from Hot Springs National Park, AR signed.
Sep 23rd, 2013
Someone from Las Vegas, NV signed.
Sep 16th, 2013
Someone from Point Harbor, NC signed.
Aug 25th, 2013
Someone from Enid, OK signed.