AN INDEPENDENT COUNSEL INVESTIGATION OF THE BENGHAZI SCANDAL.
Messages Sent So Far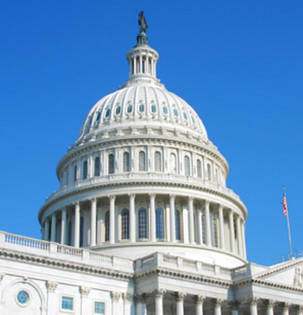 We need to know what the president knew, when he knew it. What the AG knew, when he knew it. What the CIA knew, when they knew it. What the State Department knew and when they knew it. What was it that was so important that we get four Americans killed, including our ambassador?<br />
If the Justice Department fails to name an independent counsel to investigate the Benghazi scandal, House Speaker John Boehner should set up a special select committee to do it in the House of Representatives.
Post Public Comments
Public Comments (811)
Nov 1st, 2016
John B. from Las Vegas, NV signed.
Mar 4th, 2016
Someone from Houston, TX signed.
Oct 18th, 2015
Someone from Drexel Hill, PA writes:
You People ARE A NATIONAL DISGRACE !!!
Oct 8th, 2015
Someone from Denver, CO signed.
Apr 13th, 2015
Someone from Appleton, WI writes:
MAKE THIS ADMINISTRATION ACCOUNTABLE FOR SOMETHING!!! IT IS WELL OVER DO!!! PEOPLE HAVE DIED AND HILIARY HAS THE AUDACITY TO RUN FOR PRESIDENT??? HOW MUCH MORE WILL AMERICA ALLOW THE OBAMA?S AND CLINTON?S TO DESTROY BEFORE SOMETHING GETS DONE?! DEMAND JUSTICE FOR THOSE WHO HAVE DIED IN BENGHAZI!!!
Sep 15th, 2014
Someone from Princess Anne, MD signed.
Apr 30th, 2014
Someone from Lothian, MD writes:
Speaker Boehner: You must have an independent counsel/committee investigate the involvement of the President/White House and Hillary Clinton/State Dept. In the Benghazi video lie and cover-up. You and I and some of the informed public know the truth, but the rest of the country must learn what they did for the sake of politics and winning the presidential election. It's beyond vile and despicable. They stood and faced the loved ones at Andrew's AFB and lied to their grieving faces without hesitation or a moral.compass. Our four dead patriots deserve better, as does the country. DO NOT LET THEM/US DOWN. This special counsel should have been given the green light by you over a year ago. Your reasonable, decent and honest House and Senate colleagues have been calling for this as well for a long time. DO IT NOW! THIS IS THE ONLY CHOICE YOU MUST MAKE, ESPECIALLY IN LIGHT OF THE "SMOKING GUN" EMAIL THAT JUDICIAL WATCH HAD TO SUBPOENA TO GET. UNREAL!!! Do it now. Don't delay. Karol Hazard
Apr 10th, 2014
Someone from San Antonio, TX signed.
Apr 10th, 2014
Someone from Pell City, AL signed.
Mar 8th, 2014
Someone from Yamhill, OR signed.