All Children Everywhere Need Families. Help Right a Wrong.
Messages Sent So Far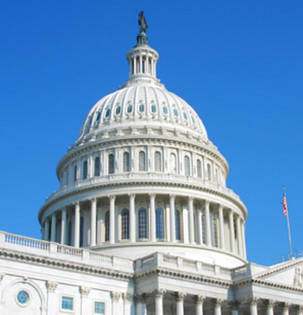 I am a voter who resides in your district and am writing to you about an issue that is very important to me. I believe that every child has a basic human right to a family, and I am sure you agree. Unfortunately, current U.S. foreign policy and practice fails to recognize and protect this right in an effective manner. We?ve seen this failure play out time and time again, in countries such as Cambodia, Vietnam, Nepal, Ethiopia, and most recently in the Democratic Republic of Congo. As a result, far too many children around the world live outside of parental care. <br />
<br />
I believe that the U.S. Government must act immediately to right this wrong. I believe Congress must enact the pending legislation, Children in Families First (?CHIFF?). CHIFF goes to the heart of the issue, and delivers the structure necessary for the U.S. Government to finally provide the leadership that is lacking today for vulnerable children. CHIFF makes the changes we need by: <br />
<br />
? Creating an office for vulnerable children and families in the Department of State that will create a foreign policy and diplomatic hub with a focus on strengthening families and creating families for children who need them. <br />
<br />
? Directing the U.S. Agency for International Development to implement development programs to strengthen and create families. <br />
<br />
? Making the adoption process more straight-forward and transparent for American families choosing to adopt overseas; and<br />
<br />
? Providing the tools needed to count and identify orphans so that we can be sure our help is making a difference.<br />
<br />
I support CHIFF, and I am writing to ask you to support CHIFF too by becoming a co-sponsor of Children in Families First. I am counting on you to help fix this human rights crisis, and so are millions of children.
Post Public Comments
Public Comments (7,173)
Aug 21st, 2017
Kristalyn S. from Salem, OH signed.
Jul 12th, 2017
Louis V. from Washington, DC signed.
Nov 20th, 2016
tehmina r. from Austin, TX signed.
Nov 18th, 2016
Sara P. from Anchorage, AK signed.
Nov 18th, 2016
Someone from Providence, RI signed.
Jul 8th, 2016
Someone from Annapolis, MD signed.
May 5th, 2016
Someone from Hemet, CA signed.
Apr 12th, 2016
Someone from Broomall, PA signed.
Apr 2nd, 2016
Someone from Peekskill, NY signed.
Feb 2nd, 2016
Someone from Louisville, KY writes:
We have the power within this generation to drastically change the world for better by ending the orphan crisis. Major reform to the length and cost of adoption needs to take place. We need to encourage and support those who want to adopt both nationally and internationally. Human life is supremely valuable and every man, woman, boy, and girl are made in the image of God therefore they are precious. Please hear our voice and make changes.