Abolish H1B Visa program
Messages Sent So Far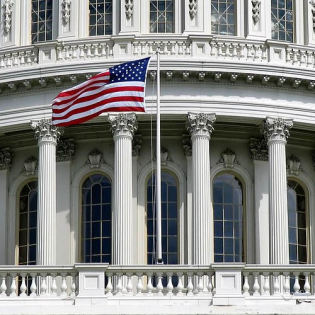 H-1B program is flawed beyond repair. It should be abolished in favor of something smarter. Corporations have no place being immigration middle men. Immigration is about something much more pure and sacrosanct than corporate profits. It needs to be abolished in favor of permanent immigration as opposed to corporate sponsorship. Immigration should be limited to 5% of net job gains each year. In years when we have job loss, It should be restricted. Off course there will be more people would applying than we have openings for. Then acceptance should be based on first come first serve basis. The case is about economics and national interest, and has nothing to do with race. The reason H1B visa holders are so easily exploited is because of corporate sponsorship. Green cards in sustainable numbers would make them equal players in the labor market. An H-1B visa amounts to second class labor and corporate sponsorship gives companies leverage against American workers wages and salary. This hurts American workers directly and it hurts us as a nation indirectly.
Post Public Comments
Public Comments (7,891)
10 hours ago
Someone from Los Angeles, CA writes:
my fellow Americans Student Loan in America is a trap. Average American Student will have 55,000 in student loan when they graduate and with nothing on horizon to pay them back. My Friend young student turn to stripper after graduating. I see lot of uber and lyft driver with engineering degree. We hoped trump would help us and we elected him for that reason only. but he has his own get rich agenda of tax reform. we need right wing president. like how people said Trump the bump is making India great again at American expense.
11 hours ago
Someone from Zeeland, MI writes:
Asking young Americans to go into STEM because "America needs more scientists and engineers" as the President of the United States of America does every year in his annual State of the Union Address is shameful and unamerican. And for other Americans to stand by and let this happen, and in fact point the finger at us American Engineers and call us "protectionists" is just a diversion. I need my kidneys and liver and other vital organs TO SURVIVE biologically, hence my skin and muscles protect those vital organs. We need jobs to survive socioeconomically, and we are, after all, US citizens, so why should we be laying down our jobs and walking away without protest when corporations, politicians, and even the Unions conspire to make us the fall guys after we work so hard in school. It's appalling, and I'm ashamed to call myself an American because of this. We are the people taking the hit while companies save money so other idiots who couldn't handle STEM in school can get peripheral jobs. It is unbelievable that this his happening.
1 day ago
Borg B. from New York, NY writes:
The Senate plan, approved on a 51-49 vote, calls for $473 billion in cuts from Medicare over 10 years and more than $1 trillion from Medicaid.If fully implemented, the plan would cut spending by more than $5 trillion over the next 10 years, with an average of approximately $540 billion per year over the life of the plan, according to a Congressional Budget Office estimate....there goes funding for India Inc Outsourcing fake fake projects....Good going Mr. Trump....Next step is to lay the groundwork to boot India Inc Outsourcing ftom Americsn soil.....Go Trump....Go Steve Bannon.....It's time to bring abusive executive lineup at India Inc Outsourcing to justice.....Go AG Jeff Sessions.....God Bless America!
1 day ago
Someone from New York, NY writes:
H1b are garbage workers. Indians (not educated in the U.S.) are crass (zero fun) to work with and are far from brilliant and hardworking. Companies that hire them are getting a substandard work. They make so many mistakes, don't work very hard, and seem to have a low ability to learn. Their English language skills are so poor that you can't have a regular conversation with them. This is what is working on our computer systems folks. I hear that they do not pay federal U.S. income taxes. But, they are allowed to drive down our highways and use our infrastructure free of charge to earn a 6 figure income. It's all because of Indian lobbyists.
1 day ago
Steve w. from Stamford, CT writes:
Please Stop H1b program and fraud. Every downtown now looks like mini India. Companies are laying off American Citizens for these H1b. Come on what is happening to Buy American, Hire American, was that only election agenda?
2 days ago
Someone from New York, NY writes:
Thank you Los Angeles for pointing this out in Trumps speech: we want company to stay in America and hire IN America. NOT HIRE AMERICANS. Thank you for paying attention to detail.
2 days ago
Someone from Bellevue, WA writes:
Yes, please stop the h1b program and all associated spouse visas. Make a guest worker system that does not allow immigration.
Oct 18th, 2017
Andrew L. from North Hollywood, CA writes:
There are always loophole in any law.Every study shows American wages have been stagnant because of immigration.Population in the world is exploding .The fight for survival particularly from third world countries is going to get even worse.They go to any extent to make a living.Embracing Diversity and more immigration has become left's talking points.This is inevitable.Our fight cannot last long.This is just another Presidency with loads of promises and none delivered.We can't blame Trump.There is no one on our side.Company CEOS , media and the people. There is just not enough support.43.7 million people have immigrated to this country.This is alarming.This could double in next few decades.Most immigrants choose to vote democrats.All of them are from liberal societies. Republicans will have to embrace liberal values moving forward or they can never get elected. On social issues this country has become very liberal and Republicans used to win on social issues.Now they have no chance by running to the right on social issues.Even in Trump's tax reform , he is forced not to cut taxes on the wealthy.Majority of Americans support Universal healthcare.This is clear proof this country is becoming liberal more and more everyday. Sad to say we are in minority and have no power.
Oct 18th, 2017
Thom S. from New York, NY writes:
When Indians fully take over American industries, it will be impossible for Americans to get ANY job, if you make the mistake of interviewing for role with Indians, those diseased monkeys will do everything they can to sabotage the interview and not hire you, if they do hire you, it is for some wicked purpose they have to use you, and as American you can expect constant abuse and ruined career by these bastards. I would like nothing more than to see Chinese nuke clouds cook India, Pakistan, Bangladesh, since useless American government refuses to stop the numbers invasion of H1-B H-4 L-1 visa parasites
Oct 17th, 2017
Someone from Los Angeles, CA writes:
if trump the bump really cared about Americans in "Tax reform bill" he should have put a benefit for hiring Americans and Some sort of additional tax punishing for hiring H1b's. He gave speech in Washington today and he changed his statement to we want company to stay in America and hire IN America. NOT HIRE AMERICANS. That means he is encouraging to hire H1b, I wish there is another country that American can go.