Abolish H1B Visa program
Messages Sent So Far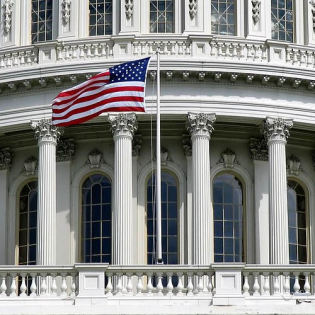 H-1B program is flawed beyond repair. It should be abolished in favor of something smarter. Corporations have no place being immigration middle men. Immigration is about something much more pure and sacrosanct than corporate profits. It needs to be abolished in favor of permanent immigration as opposed to corporate sponsorship. Immigration should be limited to 5% of net job gains each year. In years when we have job loss, It should be restricted. Off course there will be more people would applying than we have openings for. Then acceptance should be based on first come first serve basis. The case is about economics and national interest, and has nothing to do with race. The reason H1B visa holders are so easily exploited is because of corporate sponsorship. Green cards in sustainable numbers would make them equal players in the labor market. An H-1B visa amounts to second class labor and corporate sponsorship gives companies leverage against American workers wages and salary. This hurts American workers directly and it hurts us as a nation indirectly.
Post Public Comments
Public Comments (6,986)
4 hours ago
Borg B. from New York, NY writes:
@Chandrababu Naidu K. from Columbia, SC I hope you understand Sen. Chuck Grassley is probing a nto Visa Fraud perpetuated by India Inc. I hope you understand that thugs like you face substantual jail time in US for Visa Fraud.
8 hours ago
Chandrababu Naidu K. from Columbia, SC writes:
So SAD there is no LEADER to LEAD the great Country on the Planet Why wasting time on talking about all visa. Do you think Any President has balls to "Abolish H1B Visa program " Both parties takes money from INDIANS INC.All politician are happy with INDIA. All Billionaire are happy with INDIA. Name one congressmen and senator who speaks against INDIA. Few speaks because they need money for their campaign,once they got the money they will shut their dirty mouth. So so SAD begging for jobs from non- US citizen. Next 10year you will begging for food from non- US citizen. This is RICH country on the planet and can't give jobs ,food ,health care for their citizen Ivanka Trump & Jared Kushner going to visit INDIA. After that all VISA will open for INDIAN INC. You can't get jobs because all recruiter are sitting in India. Indians in INDIA will decide who get hired in US. So SAD........ignorant American OBAMA was good at least he has given drugs to American .Trump not giving drugs/jobs what will Poor American do.Comment on this site
11 hours ago
Someone from Bloomfield, NJ writes:
Totally agree last 2 posts! Indians have taken over hiring management capacity, then hire only indians through corrupt practices! Trump should start investigating all these fraudulent and corrupt practices, send these IT outsourcing CEOs and management to prison where they belong for destroying so many American jobs and lives
Jul 21st at 11:07 am
Someone from Wayne, PA writes:
Most INDIANS in IT don't have the talent to do the job. INDIAN corruption and CEO greed are the reasons they are "working".
Jul 21st at 11:04 am
Someone from Plano, TX writes:
The key procedural difference between H-1B and O-1 visa is that for H-1B visa the employer has to file an LCA (labor certification application) before filing I-129 whereas for O-1 visa the employer does not have to file an LCA. Technically O-1 visa holders do not compete directly with US labor, at least in spirit of our immigration laws.......however Senator Chuck Grassley's assertion is that Indian IT Outsourcing CEOs of TCS/Infosys/HCL/Wipro/Tech Mahindra/Cognizant and other NASSCOM companies are diverting H-1B applicants who failed to obtain H-1B visa to apply for O-1 visa which is a Fraud as per US Immigration Laws. .......Same goes for Visa Fraud in which these CEOs are sending Indians to US on B1-B2 to replace American workers.......and as such these NASSCOM CEOs/executives perpetuating fraudulent practices must be put behind bars at the first opportunity. Moreover NASSCOM companies involved in such fraudulent activities must be blacklisted and banned from applying for H-1B to set an example...........Go Senator Chuck Grassley......Go AG Jeff Sessions.........Go Republicans........Kick bad practices of Obama administration.........Stop abuse of all non-immigrant Visa programs........God Bless America!
Jul 21st at 12:51 am
Someone from Livermore, CA writes:
H1b is supposed to be for people with exceptional skills. Visa fraud is rampant and every Indian firm is involved.
1 day ago
Ajay M. from Antelope, OR writes:
Thom S. from New York, NY Your little pink balls are hurting bro?.You limpy dick bastard.You don't have talent to do a job and you show hatred towards those who work? lazy bastards.
1 day ago
Someone from Wayne, PA writes:
Question: Does H1b have to register for the draft? Answer: The U.S. Military doesn't recruit parasites.
1 day ago
Someone from Plano, TX writes:
H-1B Visa Applicants Being Diverted To O Visa, Alleges Top US Senator.......... Unlike most other visa categories, the O visa program has no numeric cap........Read https://www.google.com/amp/m.ndtv.com/india-news/h1b-visa-applicants-being-diverted-to-o-visa-us-senator-1726939%3famp=1&akamai-rum=off to find out for yourself how low scum CEOs of Indian IT Outsourcing she ch as TCS/Infosys/Wipro/HCL/TechNahindra/Cognizant etc and NASSCOM can stoop to commit Visa frauds.
1 day ago
Thom S. from New York, NY writes:
Exterminate all Indian Lifeforms China and Pakistan