Abolish The Federal Reserve System
Messages Sent So Far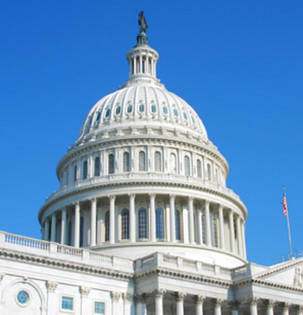 The Primary Owners of the Federal Reserve Bank are:

1. Rothschild's of London and Berlin
2. Lazard Brothers of Paris
3. Israel Moses Seaf of Italy
4. Kuhn, Loeb & Co. of Germany and New York
5. Warburg & Company of Hamburg, Germany
6. Lehman Brothers of New York
7. Goldman, Sachs of New York
8. Rockefeller Brothers of New York
All the primary owners are branches of European establishments..

"We have in this Country one of the most corrupt institutions the world has ever known. I refer to the Federal Reserve Board and the Federal Reserve Banks, hereinafter called the Fed. The Fed has cheated the Government of these United States and the people of the United States out of enough money to pay the Nation's debt. The depredations and iniquities of the Fed has cost enough money to pay the National debt several times over..

This evil institution has impoverished and ruined the people of these United States, has bankrupted itself, and has practically bankrupted our Government. It has done this through the defects of the law under which it operates, through the maladministration of that law by The Fed and through the corrupt practices of the moneyed vultures who control it".. -

Congressman McFadden on the Federal Reserve Corporation Remarks in Congress, 1934 - Floor of the House of Representatives by the Honorable Louis T. McFadden of Pennsylvania..read more

http://libertyforlife.com/banking/federal_reserve_bank.html
Post Public Comments
Public Comments (1,157)
1 day ago
James T. from Houston, TX writes:
How has the criminal federal reserve kept rates so low when stocks and bonds are at all time highs? How is it sane to let this bubble get bigger and bigger. Now companies are issuing debt to buyback stock and destroying their balance sheets. This is all the fault of the federal reserve .
Jul 5th, 2017
Joseph W. from Powell, OH writes:
It's time to shut-down this corrupt private bank. "Our" Federal Government needs to back and issue our own currency.
Jul 2nd, 2017
Cheryl B. from Sacramento, CA writes:
End the Fed Now and bring financial equality and prosperity to all the American people finally...
Jun 12th, 2017
Randy S. from Mize, MS writes:
I wish people would realize,that their country is taken over by men an d wome n who serve lucifer.
Jun 12th, 2017
Connie M. from Bay City, MI writes:
I pray the private corruption ends.
Jun 10th, 2017
Terri T. from Lahaina, HI writes:
We must do away with the Fed!
Jun 10th, 2017
Juliet G. from Chula Vista, CA writes:
End the Federal Reserve Bank and ban its corrupt system
May 6th, 2017
Kevin K. from Allen, TX writes:
End it already and stop fearing Freedom.
May 5th, 2017
Someone from Houston, TX writes:
The Rothschilds are not Americans. To put it simply, they do NOT belong here!
Apr 30th, 2017
Richard B. from Columbus, OH writes:
Andrew Jackson and NO BANKS!!