Just Say "No" to ObamaCare
Messages Sent So Far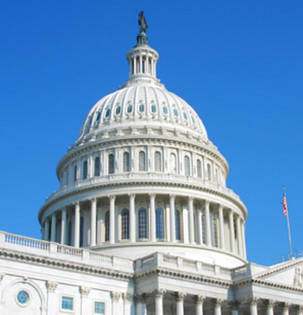 To Our Elected Representatives;<br />
<br />
We petition you not as Democrats, Republicans, Independents or members of any special interest group, but as concerned taxpayers. We urge all of our elected representatives to vote against this administration's health care plan. The non-partisan Congressional Budget Office has estimated that the cost will be more than $1 trillion over 10 years and we know from experience that it will cost far more than any government estimate. <br />
<br />
As expensive as the plan is, there are more grave concerns about the unprecedented level of government interference in the private sector and in our private lives. We want much less government in our lives; not more. Our freedom is precious to us and we do not want unelected Czars or unresponsive politicians telling us how to live and what is best for us. <br />
<br />
We are highly skeptical of yet another piece or far-reaching legislation that must be done ?in a hurry?. After the 'emergency? stimulus package that was rammed through without a proper debate, and the bailout of GM, which rewarded irresponsibility with our hard earned money?you have little credibility when you tell us we need radical health care reform and we need it now. As far as we are concerned, the only pressing issue we want you to address right now is our wildly out of control government spending. <br />
<br />
THIS IS AN ISSUE THAT WE CARE DEEPLY ABOUT AND WILL DIRECTLY INFLUENCE OUR VOTE IN YOUR NEXT ELECTION. If you are opposed to ObamaCare, we applaud you. If you are for ObamaCare, or on-the-fence, we urge you to oppose this legislation.<br />
<br />

Post Public Comments
Public Comments (13,075)
1 day ago
Carol M. from Parkersburg, WV writes:
If you ever need an attorney call William B Summers. When I was rear ended by a local drug dealer I called William B Summers while trapped in my car, he was there within minutes and jerked the drug dealer out of his truck and beat him mercilessly. The drug dealer was carrying a quarter pound of cocaine and close to $300,000.00 in cash. Mr Summers took everything the pusher had and returned to his office even before they cut me out of my car. After the trial I was awarded $70,000 and William B Summers gave me an additional $60,000 and an ounce of cocaine he took from the dealer. If you ever need an attorney call William B Summers, he'll fight to get you paid. Call 304-420-0975 today.
Sep 22nd, 2017
Sandy C. from Washington, DC writes:
John McCain again saved Obamacare so it looks like our only hope for repeal is Brain Cancer. Grow Cancer Grow
Sep 21st, 2017
Someone from Tucson, AZ writes:
BOMBSHELL: Top Republican Secret Soros Connection Exposed Republican Senator John McCain's Institute for International Leadership had accepted contributions of as much as $100,000 from progressive billionaire George Soros, as well as from Teneo — a Clinton-associated organization founded by Doug Band, Bill Clinton's "bag man" who also helped secure lucrative speaking deals for the family. John McCain is a RINO/Traitor. . https://www.christiannewsalerts.com/republican-secret-soros-connection/
Sep 19th, 2017
Annamarie O. from Hudson, FL signed.
Sep 17th, 2017
Roy C. from Nashville, TN writes:
Get rid of the Obamacare joke
Sep 10th, 2017
Someone from Dallas, TX writes:
IN CASE YOU MISSED THIS-- Arrested ISIS Leader Makes BOMBSHELL Confession About Barack Obama-- Yousaf al-Salafi told his captors $600 was sent to him through American institutions for every soldier he recruited and sent to fight for ISIS in Syria. --WHY IS OBAMA STILL ALIVE AND FLURISHING ON OUR MONEY?-- https://www.teaparty.org/arrested-isis-leader-makes-bombshell-confession-barack-obama-230104/
Sep 8th, 2017
Don G. from Bartow, FL writes:
'Soros Caught Helping Kim Jong-Un' https://www.christiannewsalerts.com/soros-caught-helping-kim-jong-un/ SINCE WHEN DOES AMERICA LET TRAITORS RUN FREE???
Sep 2nd, 2017
Someone from Rutherfordton, NC writes:
Should Hillary Clinton Be Prosecuted? VOTE HERE & PASS IT ON... http://poll.americanpatriotdaily.com/prosecuteHillary.aspx?pid=pollpage
Aug 30th, 2017
Someone from Warm Springs, VA writes:
I'm willing to keep obamacare for one reason and one reason only, execute barack obama! Period!
Aug 27th, 2017
Nathaniel N. from Kissimmee, FL writes:
It's time Americans deserve a better option for healthcare and a better economic progress. I Authorize this message.