Fighting to bring my son home
Messages Sent So Far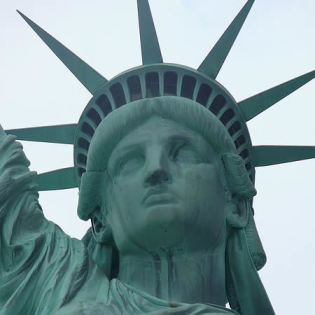 I dont know how these systems can all work together and rip a son away from his mother and place him with an abusive father. Well I guess they did because they sent my son Ryon to his dads today right from court. I get 8 hrs a wk on every Saturday with my son who I have raised for 15 yrs THANK YOUR FAMILY COURT They tricked me into bringing him there said it was about his Probation stuff and Ryon didnt want to go and I said its not family court but guess what it was and they sent him with his dad. A son and mother sitting in court with tears running down their face. Does this prove anything? Does no one care? These systems need to be stopped. If Phoenix Ny would have let him in school this wouldn't be happening and if his po would have told the whole story and the truth this wouldn't have happened. They all had it planned out because when I was at school the other day for the meeting I seen a letter from his law guardian and why do they have it. They tried saying I wasn't doing what I was suppose to be doing Get your stories straight I tried getting him back into school and I did take him to his po and he was in counseling. They only thing your going to do by sending him to his dads is get him beat or killed. Then who is going to take the blame. Judge tells his father do not use corporal punishment on Ryon and says I'm not saying that you do I'm just telling you not to well what makes you think that's going to stop him. We had a court order saying that when they placed him there in May and he was there 3 wks and he hurt him again. Then the security guard whose watching Ryon so he doesn't run says I don't like to see a mother cry I'm a mother myself but then is heard out of the room saying I read this case and he needs to be sent to his dads well let me tell that security guard you may have read the case but you haven't heard the truth. Do tears lie? Do you think my sons crying because hes happy to go to his dads? Do you think I'm crying because. I want him to go there? Get the true story before you air your opinion. I will keep fighting until JUSTICE IS SERVED AND MY SON IS PERMANENTLY HOME WITH ME WHERE HE BELONGS TO BE. Please help me fight to bring my son back home? I need help in stopping this abuse of our corrupt systems. My sons life as well as many other children's life's are. Our family courts, cps, schools and many others need to be stopped from taking our children and placing them in abusive homes and away from the love of their families.Where is the JUSTICE in our systems and where is the people who are suppose to protect are children because they arent in our systems. Judges place children all the time with abusers. Cps takes children out of the homes where the children belong and rip the families apart. Schools deny kids an education and where is no child left behind. We are trying to teach our kids not to bully other kids but why is it alright for our systems to bully us. Please help myself and others fight to save our children and
Post Public Comments
Public Comments (254)
Jun 3rd, 2017
Venus M. from Indianapolis, IN writes:
I'm with u girl who decided they deserve to chose our kids and lives to destroy they are trying to take.my rights all along they told me false positives gave me and the.kids hope and.they endanger my kids when do we get to tell the same people that have our whole world in their.hands that it's enough I need help pleAse a protective order on them my kids are at my sis finally and they should be home we had to pay a lawyer to save them from my stalker whom decided I didn't deserve my life. And.their.mistakes are going to be on the table but they have started making sure that the accusations they never had proof of happen my son hasn't been around his dad in a year and he was in jail year before that. He barely knows him they allowed her to coach them to say horrible things so can't I fight.back this is really happening and the rest of the people who didn't have the same strength.may not be unharmed. We need to b heard and protected and more how many times can they come back and harass u cuz I have a hater that.also now should b fit to be made accountable I am not stopping til I clear my name and they.pay for all this help us show our babies that they are loved and I won't stop til we get results we have rights and Judge Yang had no intention of giving my kids back and talked down to me regardless of my accomplishments and allowed her to puppet my life Yang is basically more powerful than the president huh who is paying for this and can we go to their.house make them feel small and punk them the same YANG WOULD NOT B OUT THE COURT. STANDING TO SAY I AM UNFIT DO U KNOW ME?? AND WHEN U THINK U WILL ADMIT FAULY SAD EVEN MY HOME BASED SAID SHE HAS.IT OUT FOR U WELL NOW I HAVE IT.FOR HER JOB . I am not hiding i am going to get my rights back no proof valid and still y can they have our voice and our lives completely to make sure they are boss ?? This has to End
Oct 30th, 2016
Maryam W. from Annapolis, MD writes:
I too am going through a similar situation in Anne arundel county Maryland
Jun 14th, 2016
Someone from Bothell, WA signed.
May 28th, 2016
Someone from Holley, NY signed.
May 28th, 2016
Someone from Holley, NY signed.
May 28th, 2016
Someone from Burlingame, CA signed.
Apr 5th, 2016
Someone from Baltimore, MD signed.
Mar 22nd, 2016
Someone from Summersville, WV writes:
Winnebago county Illinois is doing.me this way. They took my son and are keeping him from me by means of corruption and conspiracy among many other.illegal means and when this was brought to their attention I only recieved total disregard !! I am now in the process of seeking out proper channels to higher ups... if you have any suggestions plz message me and may God guide.you In your battle.!!!!!.
Dec 28th, 2015
Someone from Wheeling, WV writes:
i want my grandkids back 2 and 4 when taken refused to get the back over a restraining order my cheating husband use to keep me from my home. dcf used that to keep my grandkids
Jul 9th, 2015
Someone from Eugene, OR signed.