Urge the CDC to take action against surging unexplained disease
Messages Sent So Far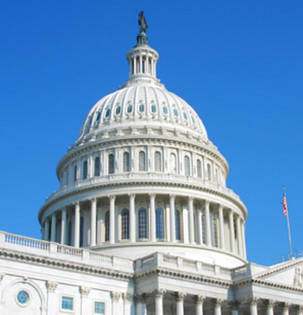 Thousands of people around the world, and the numbers continue to grow, are complaining of symptoms which include: crawling sensation, severe itching, stinging bites, skin sores and pimple-like bite marks. We continue to visit doctors and spend our money on senseless remedies, in a desperate attempt to put an end to our suffering. Many believe is microscopic mites, others believe is Morgellons...but in the end, none of us know with certainty what is the cause of this horrible affliction We need Congress help urge the CDC to look closely and seriously into this mysterious disease that is plaguing and ruining the lives of thousands of people around the world. Urge the DEP investigate the pests responsible for this infestation. Please take our plead seriously and help us !
Public Comments
Aug 17th, 2013
Someone from Salt Lake City, UT writes:
After fostering a fledgling sparrow found in Receiving at my work & noticing tiny bugs crawling off of the bird varying in sizes I have begun suffering from itching & bumps all over my skin & even constant crawling sensations slowly moving across my skin. I successfully saved the sparrow, but now am regretful for even taking the thing home. Mentally, I really have no fear of bugs of any kind. But when it gets to this point I don't know what to do. I even made a concoction of the highest strength cayenne pepper powder mixed with a bunch of Neem & Tea Tree oil after reading about these kind of things killing mites. This ended up being one've the most painful experiences of my life. After rubbing the stuff on from the chin down (of course avoiding my groin area) I felt a mild burning/cold sensation. Then when I proceeded to shower it all off I went through a pain so bad that I nearly went into shock. I felt truly great after the pain was gone but low and behold, later the next day the crawling starts again. It's been nearly a month now & I have taught myself not to itch at all, but still am ending up with strange marks of all kinds on my skin. I just read that some strong white Vinegar may help, so I'm about to douse myself in that & take a shower. Hope this helps... Atleast temporarily. I don't know how long one can go on like this. I am trying my very best to block the crawling sensations out've my mind & trying to pass it off as all mental, but it's still there. Then at night is when the itching Truly becomes intense, I lose sleep over it. I've started drinking to sleep better but then I'll wake up around 2-3AM itchy as ever, using all of my mental power to avoid itching at all. Please, PLEASE. Help! This mite problem needs to be acknowledged as it seems to be spreading VERY fast. If the CDC or someone willing to help in some way doesn't get on this soon, I'm afraid we may have an all out plague-like epidemic on our hands.
Aug 17th, 2013
Someone from Wilkes Barre, PA signed.
Aug 16th, 2013
Someone from Akron, OH writes:
Oh but it is very contagious!
Aug 15th, 2013
Someone from San Bernardino, CA writes:
How is it my fault when I unknowingly moved into an apartment that was infested with some type of microscopic insect, refusal by both city and county government to assist in eradicating this things from my life that may very well be contagious.
Aug 14th, 2013
Someone from Trafford, PA signed.
Aug 12th, 2013
Someone from Pittsburgh, PA signed.
Aug 12th, 2013
Someone from Pittsburgh, PA signed.
Aug 12th, 2013
Someone from Pittsburgh, PA writes:
A HUGE Thank you to the person that began this petition. To keep this going simply sign the Petition...it literally takes 15 seconds of your time. Thank you.
Aug 10th, 2013
Someone from Manassas, VA signed.
Aug 9th, 2013
Someone from San Antonio, TX signed.
Aug 7th, 2013
Someone from Nevada City, CA writes:
Been dealing with them for 2 years. Came in contact with invisible mites from a hotel room. They can drive a person mad fairly quickly. Needs to be addressed.
Jul 29th, 2013
Someone from Bellflower, CA signed.
Jul 29th, 2013
Someone from Dallas, TX signed.
Jul 27th, 2013
Someone from Thomasville, NC writes:
This is real. I'm suffering from parasites in my body and different bugs in my head. I'm not sure how or what caused this. It needs to be addressed.
Jul 25th, 2013
Someone from West Chester, OH writes:
At first thought it was in my head, was worried about bedbugs, but never really saw anything. At times with the lights on even, I could FEEL something crawling on me, but couldn't see anything... this was months ago. Now it's to the point all day long I can feel these things crawling around on me and there doesn't seem to be any quick way to end it or guarantee to get rid of them. Please CDC, Congress, one of you do something, lack of sleep is gonna kill me.
Jul 21st, 2013
Someone from Manassas, VA writes:
I've been battling this for years, and secretly believe it was the reason I lost my job. Someone please, this isn't all in my head, my two sons are complaining of things crawling on them as well.
Jul 19th, 2013
Someone from Ohio, IL writes:
Entomologists need to begin working more closely with dermatologists. A trained entomologist can see microscopic mites in dust samples and on scotch tape. Mites can be present even without a severe rash. An entomologist I saw was able to identify a strange type of mite on my skin and in my bedding. The dermatologists I saw treated me as if I were crazy. This is a real condition that has to be given serious research.
Jul 13th, 2013
Someone from Homewood, IL writes:
I believe this was contracted after a stay at a hotel. It's not bedbugs because it's on me all the time, and I have spent a lot of money with 3 pest companies and a dog that all told me it's not bedbugs. The medical community seems clueless. Treatments are ineffective. It's been over a year and I've infected people at my office who i have no physical contact with (they don't know about my problem but are now complaining). People tell me they feel itchy and crawly when I'm near them (again they don't know). This is going to be an epidemic and medicine better get a handle on it.
Jul 3rd, 2013
Someone from Stephens City, VA signed.
Jun 24th, 2013
Someone from Las Vegas, NV writes:
Contracted it in fort lauderdale no sure if I got it while visiting my mom at local hospital visiting my mom or if at home, I felt thing around my feel and lower legs at hospital, then felt them stinging biting sensations.. Tented house 3 times to no avail, had to sell my car due to infestation, moved to las Vegas where I became infected again.. Can't anyone help with this????
Jun 9th, 2013
Someone from Bellevue, WA writes:
My mothers apartment has been infested over and over. Nothing is working, the managers have kicked everyone out etc it just keeps happening. doctors treated mom professionals treated the building and yet its infested again.
Jun 9th, 2013
Someone from Manitowoc, WI signed.
Jun 6th, 2013
Someone from Fort Collins, CO signed.
Jun 4th, 2013
Someone from San Diego, CA writes:
We (me, my husband and our 2 children) have been battling these microscopic mites for 9 months now. We contracted this infection when in Southern California last summer at my mom's place. She had no idea she had them, but suspected her dog had mange.... Turns out she and her pets have this too. We have only tiny bumps, which turn into welts after a hot bath. They also are present on our scalps and get into our ears, nose, throat, and eyes (more with my mom and I as they prefer women, due to our hormones). We have tried every natural treatment (tea tree, neem--which I was allergic too and which is dangerous for children), epsom salt baths, coating ourselves with coconut and other oils (to keep the bugs from being able to move about and breed on your skin), permethrin on it's own, permethrin in combination with oral ivermectin (which we had to get from Tijuana because Health Canada wouldn't give it to us)... All treatments helped to knock the bugs back--especially permethrin with oral ivermectin, but we are not cured yet. Doctors, even my husband's reasearcher, colleagues, do not know how to treat this. They treat for scabies (if they believe that something is actually biting you and that this is not all in your mind!) which helps some, but does not cure. I believe these new mites to live longer off the body than traditional scabies mites, hence making treatment more difficult due to possible reinfection. I am pushing my own husband to find a way to research this so that all of us who have been affected can be cured. I no longer live in the U.S., but am a U.S. citizen, and I urge Congress to please fund research into this area so that all those affected may be cured and so that this does not become an even bigger problem than it already is. Thank you.
Jun 2nd, 2013
Someone from East Meadow, NY signed.
May 25th, 2013
Someone from Akron, OH writes:
I signed this back in January...Its evident no one is listening to this! I have heard the Kleen Green has worked for others. Just haven't had the money to order any yet. But I will as soon as some extra funds come in. I am now fighting shut off notices from all the things I have bought in the past that haven't worked!
May 21st, 2013
Someone from Grand Junction, CO signed.
May 20th, 2013
Someone from Las Vegas, NV writes:
Well friends...they told me I have a skin problem...but I knew it was bird mites. I found a chemical FREE cure. 100% effective. KLEEN GREEN from tennessee. Order it .....bathe in it......spray it everywhere.I guarantee it. Peace everyone and you are welcome.
May 20th, 2013
Someone from Crystal River, FL signed.
May 17th, 2013
Someone from Bridgeport, CT signed.
May 12th, 2013
Someone from Shelton, WA writes:
This is awful stuff.I thought i was crazy.the docters think im crazy.its nice to know im not.the one thing that hurts the most is watching my 4 yr old itch and jump around the house.theres no getting comfortable. its hard to stay strong....please help
May 6th, 2013
Someone from Las Vegas, NV writes:
This is an invisible biting mite. I went to the doctor and he is.referring me to a dermatologist. I have multiple bites and now have huge red rashes. PLEASE HELP ME ?
May 3rd, 2013
Someone from Inver Grove Heights, MN signed.
May 3rd, 2013
Someone from Inver Grove Heights, MN writes:
It has been one week of dealing with the biting,itching and crawly feeling. I have spent 300 dollars on bug bombs and sprays and an exterminator....he sprayed and now he thinks my girlfriend and I are nuts because we are still getting bit. My dad has been battling them for 8 months and we just found all this information on "invisible biting bugs" today. So I ran out and bought ammonia and tee tree oil ect.. 100 more dollars worth of stuff and it doesnt feel like its working. I don't understand why no scientists or no heath care workers no state...no government agency .no body knows nothing....please help us
Apr 29th, 2013
Someone from Cape Coral, FL writes:
I have so much to say about this that will never fit in this space. I spent over $2500 and I'm still at square one. I do think it all originated from Pine Bark mulch though. I just wish I knew how to remedy it before I jump off a bridge!
Apr 27th, 2013
Someone from Northampton, MA writes:
My prob started 4 months ago after staying in a hotel. I think it's prob bed bugs b/c recently started to find items w/ black stains but landlord sent PCO who said it wasn't (they only saw one of the items). Many visible bites, biting, crawling and stinging sensations, fear of going to bed are all getting worse and worse. Between not sleeping much, laundry, bagging clothes and blankets ,looking for what I can throw out every day, trying different things to wash with and apply to skin prior to bed, don't know how much longer I can keep this up. Whether this is bed bugs who hide really well, mites, or something else, please try to find a cure b/c this is ruining people's lives, causing family strife, etc. I'm not really sure if the biting and crawling sensations are just allergic responses to a bug biting me someplace I can't see such as my back, or having bitten me shortly before and left, or actual real-time bites by something so small it's invisible. Please make this a priority and help your fellow citizens (taxpayers).
Apr 27th, 2013
Someone from Henderson, NV writes:
We are hundreds of people suffering from this in las Vegas. we get no help from health department. we all work in the casinos and spraying this skin disease to everybody. itching and bitting. you see fuzz and flies aroud us and following us every where. Please help or you are going to be next.
Apr 22nd, 2013
Someone from Portland, OR signed.
Apr 22nd, 2013
Someone from Portland, OR signed.
Apr 22nd, 2013
Someone from Portland, OR signed.