The Medical Device Safety Act H.R. 2164
Messages Sent So Far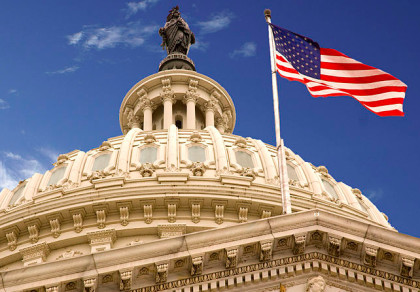 The Medical Device Safety Act 2017 H.R. 2164 #MDSA17

The Medical Device Safety Act of 2017 was introduced in the house on April 26, 2017 by Congressman Brian Fitzpatrick. It is a bi-partisan bill currently co-sponsored by Rosa DeLauro, Louise Slaughter, and Jan Schakowsky. The bill would amend the Federal Food, Drug, and Cosmetic Act with respect to liability under State and local requirements respecting all Class III devices. Including, but not limited to, essure, nerve stimulators, hip implants, defibrillators, pacemakers, infusion pumps, surgical mesh, cochlear implants, and breast implants.

There are over 157 Class III medical devices on the market in the USA. Class III medical devices currently fall under federal preemption protection. This is due to the Riegel vs Medtronic supreme court ruling in 2008, when a United States Supreme Court case held that the preemption clause of the Medical Device Amendment bars state common-law claims that challenge the effectiveness or safety of a medical device marketed in a form that received premarket approval from the Food and Drug Administration.

What does this mean? It means that patients who are harmed by Class III medical devices have a very difficult, if not impossible, time pursuing litigation if injured, disabled, or killed by a Class III medical device. The manufacturers are, in essence, protected. Most Class III cases get thrown out on the grounds of Federal Preemption.

The purpose of this bill is to restore a patient's right to litigation should he/she be harmed by a Class III medical device. Even decades after the FDA's pre market approval of a Class III device, if it is proven to be ineffective or proven to cause harm, individuals still cannot hold the manufacturer liable for injury, even in the case of a recall.

We are asking for your support of The Medical Device Safety Act 2017, H.R.2164, as our representatives. Please consider co sponsoring in the House, or introducing/sponsoring in the Senate! We are tens of thousands of consumers who have been harmed by, disabled by, or lost a loved one to a Class III medical device. We all deserve the same rights as consumers. Help restore our rights by supporting this bill! Thank you.

#MDSA17
Post Public Comments
Public Comments (1,975)
Nov 20th at 5:12 am
Someone from Fresno, CA signed.
Nov 19th at 10:51 pm
Someone from Vanceburg, KY signed.
2 days ago
Dorothy M. from Watertown, NY writes:
Any of these so called"safe sterilization" procedures for women are a joke! I was pushed into a tubal ligation not only by my abusive partner but by my primary health Care provider who ironically enough was and is my abuser's Dr as well! I have suffered both emotionally and physically after this so called safe elective procedure which I did not want. Now I have finally gotten free of him and I have a wonderful husband who wants children and I am unable to get my tubal reversed without paying a hefty amount.i know so many other women who were in the same situation as myself and some have had this new essure procedure just to endure horrible pain and suffering. As well as the removal of the essure is NOT covered by insurance!!
2 days ago
April W. from Roseville, MI writes:
Essure devices please take off the market it has made my life bad .i want my health bad .and my life .thank you
Nov 17th, 2017
Someone from Alexandria, LA signed.
Nov 17th, 2017
Someone from Alexandria, LA signed.
Nov 17th, 2017
Someone from Normangee, TX writes:
When implanted over 30 years ago, was never warned of any dangers and never told they expire. After many years of decline in my health, expense in tests and doctors, and after much research implants h ad to go. They were were ruptured and a mess! This practice has to stop! These devices have to be outlawed! We need to be heard!
Nov 17th, 2017
Laura A. from Altamonte Springs, FL writes:
There needs to be more research and disclosure on all implant devices. I have had multiple symptoms since breast implants in 2006. It feels like I am dying a slow death!!
Nov 17th, 2017
Suzanne A. from Fort Worth, TX writes:
Breast implants are killers. They disrupt every system in your body and cause a host of debilitating issues and Illness's. Silicone migration to vital organs can result in death. These are just a few possible scenarios. Stop the madness! Ban them!
Nov 17th, 2017
Cynthia S. from Troy, MI writes:
I had implants for 10 years and have been ill for the majority of those years. We deserve to be told the truth from medical care professionals prior to implantation so that we can make an informed decision about our health and our future. Non disclosure of all the facts and potential risk is a lie. That goes against the oath to "do no harm" and is malpractice and punishable by law.