STOP THE EPIDEMIC OF PARENTAL ALIENATION NOW! Make Parental Alienation a Crime Against a Child and Punishable by Law.
Messages Sent So Far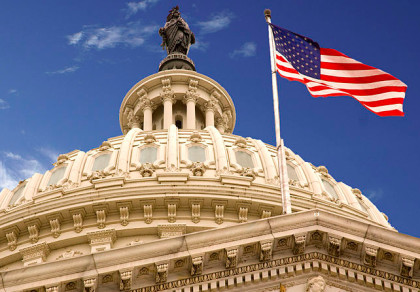 We the Undersigned Call Upon the U.S. Senate / U.S. House / U.S. Congress of the United States of America to Stop Parental Alienation by Making it a Crime Punishable by Law.

"Parental alienation" refers primarily to the manipulation and brainwashing of a child that a parent resorts to in order to exclude the other parent from the life of the child.

For more helpful information on Parental Alienation please visit our Facebook page.

https://www.facebook.com/parentalalienationsupportandawareness/

PARENTAL ALIENATION:

Is the process, and the result, of the psychological manipulation of a child into showing unwarranted fear, disrespect or hostility towards a parent and/or other family members. It is a distinctive and widespread form of psychological abuse and family violence -towards both the child and the rejected family members-that occurs almost exclusively in association with family separation or divorce (particularly where legal action is involved) and that undermines core principles of both the Universal Declaration of Human Rights and the United Nations Convention on the Rights of the Child. Most commonly, the primary cause is a parent wishing to exclude another parent from the life of their child, but other family members or friends, as well as professionals involved with the family (including psychologists, lawyers and judges), may contribute significantly to the process. It often leads to the long-term, or even permanent, estrangement of a child from one parent and other family members and, as a particularly adverse childhood experience, results in significantly increased risks of both mental and physical illness for children.
https://en.wikipedia.org/wiki/Parental_alienation

Parental alienation is pathogenic parenting. It is a form of child abuse performed by a hostile aggressive parent against the other, targeted parent, using their child(ren) as a weapon during a child custody dispute between unwed, separated, divorcing or divorced parents.
http://www.alienationischildabuse.org/

LOW PARENTAL ALIENATION:

The "Low Parental Alienation" label applies to parents who direct negative behavior or comments at the other parent in front of the child, but who regret the outbursts, worry about their affect on the child, and take steps to explain the inappropriate actions.
Many parents will occasionally engage in low-level alienating behavior, but these parents recognize that the child needs to have a normal, healthy, loving relationship with the other parent. These parents know their occasional outbursts are wrong, and have a healthy enough attitude to correct their mistakes. They may not always want to do the right thing, but they usually do the right thing without regret because they know what's right is what's best for their child.

MODERATE PARENTAL ALIENATION:

The "Moderate Parental Alienation" label applies to parents who mean well; who believe their child should have a normal, healthy relationship with the other parent, but who also believe that the relationship shouldn't come at their expense or in any way interfere with their life.
Parents who engage in moderate alienating behavior usually react to some real or perceived slight from the other parent. Moderate-level alienators have a hard time controlling their emotions and will tend to have more emotional issues than someone who falls into the low-level alienator category. The all out assault on the other parent usually lasts as long as their emotional reaction lasts. When these parents get over their anger, they stop the alienating behavior and move on. While they may not go out of their way to facilitate the child's relationship with the other parent, at least they don't sabotage the relationship. That is, until the next real or perceived slight from the other parent. Then the alienating behavior begins again.

SEVERE PARENTAL ALIENATION:

The "Severe Parental Alienation" label applies to parents with a mission – destroy the previous healthy and loving relationship between the child and the child's other parent. These alienators are obsessed and relentless. They never get tired, stop scheming or pass up an opportunity to reinforce their destructive message to the child. They conscript friends, family members, neighbors, co-workers, the police and social service agencies into their battle against the targeted parent.
When severe alienators are in the throes of an alienation campaign, the child is both a weapon to be used against the targeted parent and a tool to make them feel emotionally complete. They rarely stop to consider how their actions affect the child. If they do consider the child, severe alienators quickly address those thoughts with simple behavior-reinforcing platitudes such as, "I know best," "Whatever it takes," and "It's the other parent's fault." Severe alienators are neither aware of, nor interested in, the confusion and conflicted emotions raging inside the child. These parents are only interested in satisfying their own unhealthy internally driven needs.
Once the alienation is complete and the parent/child relationship is destroyed, unsatisfied severe alienators may continue using the child to exact further revenge on the previously loved spouse. Together parent and child can run up unnecessary bills aimed at leaving the targeted parent in debt. They can make false physical or sexual abuse allegations aimed at branding the targeted parent an abusive parent or sex offender. They can make false statements to the police in an attempt to get the targeted parent arrested and jailed. Severe alienating parents tap a bottomless source of creativity that only hatred, obsession and vindictiveness can fuel.
http://afamilysheartbreak.com/what-is-parental-alienation/


STOP THE EPIDEMIC OF PARENTAL ALIENATION NOW! Make Parental Alienation a Crime Against a Child and Punishable by Law.

Thank You for taking the time to address the issue presented. Your support in the matter is needed immediately and is greatly appreciated.

Sincerely,
The Undersigned
Public Comments
Nov 27th, 2016
Danielle D. from Niagara Falls, NY signed.
Nov 27th, 2016
John Kenny S. from Ennice, NC writes:
I have experienced this first hand. I lost practically everything trying to save the relationship between me and my children. Allegations were treated as evidence, my constitutional right to due process was totally trampled, and I still deal with issues from this every day. Please stop the madness!
Nov 27th, 2016
Melissa G. from San Clemente, CA writes:
Parent Alienation is Cyclical and therefor my four children are likely to contribute their future divorce and custody battle and mental anguish in the court system. Our children are very ill. Their house burned down only to find out months later and our one son rescued from flames. Co parenting doesn't exist only hostility. Our oldest broke into my home and beat me to the support of Dad.
Nov 27th, 2016
Jessica G. from Parkville, MD signed.
Nov 27th, 2016
Someone from Yuma, AZ writes:
I am currently dealing with PA. I haven't seen my daughter who loves in the same town as me (her Mother) in 7 months. Everyday I grieve about her, her well being, her education, how she doesn't see my side of the family all because he wants to hurt me. Using our daughter as a tool is only hurting her, my family and myself. Since he's been awarded full custody she has been failing second grade with a learning disability and not having the proper educational resources. PA is no joke and it should be against the law to withhold a child from another parent without reason. I support this petition.
Nov 27th, 2016
Lisa W. from Antelope, CA writes:
No parent who has been denied the visitation rights granted to him/her by the court should be held unaccountable for unpaid child support!
Nov 27th, 2016
Someone from Santa Monica, CA writes:
Parental Alienation was a premeditated plan by my ex spouse who had taken my children away from me [their Mother ] after a high conflict divorce ,to a country that does not fall under the hague treaty , he had this planned out prior to divorce. He is now in contempt of court but I have no idea where they are living. He learnt how to manipulate the legal system with the help of his own father , married so many times before... He robbed me of my homes, my cars, my bank accounts, so on.. I would have never believed our legal system would have took part in aiding such an evil person and encouraging child abuse . Taking away the Mother of 2 under aged children . Ft Lauderdale Fl. Courts, family law system were paid off 2 million dollars . Still, I have had zero communication with my sons in over 6 years , disconnected phones numbers , no address's , nothing at all. I don't know if they are alive ! I suffer everyday, as so do our boys I'm sure, although I have done absolutely nothing wrong at all . My children and I were lied to from everyone involved, and the boys removed from the USA . Please pass this law to stop the abuse of our legal system, they are killing America and our next generation... These are criminal, evil , actions on the side of the law to accept money for the alienation of a child , to keep the children away from the loving parent..., causes higher risk of suicide , drug abuse ,murder, teaches the children to suffer with hatred and hurt people as their grandparents did . The attorneys on MY case are from Pembroke Pines Fl. , Linda Jaffe esq , ... Ft Lauderdale Michael Alman esq, Hollywood Fl.... ''Matt Miller Esq, Charles Fox Miller Esq. James Fox Miller esq'', ''Davie, Fl. Jeffrey Bauman therapist'', ''Lilian Pheipher ,Therapist,'' '' Hollywood ''Martha Jacobson'', therapist'' Hollywood Fl. Randi Shapiro CPS , ''Judge Birkins , Ft Lauderdale'', all working together to take my children away from me and get paid off by the boys father.. He never EVER put them in school...which is not what I would have wished for them. He is a con artist, a narcissistic horrible evil man ,just like his own father, sociopathic , psychopathic , abusive , pathological liar who comes from a family of criminals. I am worried about the well being of our children , this law must be passed for the sake of children everywhere !!! Reform family court ! Stop the abuse ! Give us back our children !
Nov 27th, 2016
Someone from Appleton, WI signed.
Nov 27th, 2016
Someone from Universal City, TX writes:
This is the worst crime possible, and hurts my children every day they aren't with me. My ex husbands brother has my children and even though they didn't want my son, when they realized he wouldn't be brainwashed, they still sent him to live with his grandma instead of his mother. And this all started in 2008 when I needed to get back on my feet and they offered to watch my kids for 6 months during the summer and beginning of the school year. Since they lived in Arkansas, I had to sign a power of attorney to allow my children medical treatment while away, that turned into the biggest mistake of my life. I was young and naive and believed that they were truly trying to help, until they stopped taking my phone calls, stopped responding to my text, emails, and social media contacts. I didn't know that after 6 months in Arkansas they could say they had no contact with me and file child abandonment and keep my children away from me. I missed out on raising my children because of this and I wish this law would finally prosecute the true criminal ins this situation and allow me to get my children back.
Nov 27th, 2016
Someone from Tucson, AZ writes:
Parental alienation is a vicious epidemic in our country, please stop this crime against alienated parents and alienated family. Currently living through this with my daughter as she is being alienated from me by her father and his family.
Nov 27th, 2016
Shannon G. from Black Mountain, NC writes:
Parental alienation is a vicious epidemic in our country, please stop this crime against alienated parents and alienated family. Currently living through this with my son as he is being alienated from his child and so are all of his family.
Nov 27th, 2016
Chaundra C. from Germantown, MD signed.
Nov 27th, 2016
Greg N. from Alameda, CA writes:
Parent alienation is a form of child abuse that causes severe damage that lasts a lifetime. The devastation impacts all parties, even the alienator eventually. Let's take action to put an end to PA and help those injured to heal. Thank you.
Nov 27th, 2016
Someone from Easton, MD signed.
Nov 27th, 2016
Someone from Waco, TX writes:
I'm a fairly recent victim of parental alienation. My child suddenly stopped saying "I love you" and it isn't based on anything I did. It's what they're being taught. My child went from love to hate pretty quick. I do believe it should be a punishable offense. I'm not being allowed to be a mother to my children. How dare someone with no legal authority whatsoever do that to another parent! Teaching children to hate another person simply because of who that person is, sounds a bit like a hate crime to me.
Nov 27th, 2016
Diane W. from Paso Robles, CA writes:
My 3 now grown children are victims of this herrific epidemic! They were alienated from me almost 17 years ago. Please on behalf of all children, parents, family's affected by this abuse, I beg you to cure this tradgedy of Parental alienation NOW????????
Nov 27th, 2016
Misty W. from Chico, CA signed.
Nov 27th, 2016
Susan D. from Hammonton, NJ writes:
There needs to be some legal recognition of this sort of behavior as well as consequences. It happens all to frequently to both loving moms and dads.....the affect this sort of behavior reaches further than just the immediate family. Please speak to those families enduring this pain, research the effects it has and has had on children and most of all educate others so that this type of destructive behavior can be stopped before it's too late. Sincerely an Alienated Parent, Susan Danson
Nov 27th, 2016
Stacy P. from Bryan, TX writes:
I have experienced this and fought like hell to stay a part of my children's lives despite the efforts of my ex using them to "punish" me for divorcing him. It absolutely is child abuse in the most incideous way and needs to be addressed by the family court system. Education should be MANDATORY for everyone involved in family law. The parents who do this to their own children are sick and are stripping their children of so much that will affect them for the rest of their lives. It's heartbreaking.
Nov 27th, 2016
Jennifer G. from Auburn, WA signed.
Nov 27th, 2016
Someone from Casper, WY signed.
Nov 27th, 2016
Chris F. from College Station, TX signed.
Nov 27th, 2016
Sara A. from Mesa, AZ signed.
Nov 27th, 2016
Armando A. from Red Rock, AZ signed.
Nov 27th, 2016
Someone from South Jordan, UT writes:
I have had my children brainwashed against me and haven been able to spend any time with them for over 8 years. They've been taken from me & I miss them so badly. My ex wife told so many lies to my children in an attempt to cover her own bad choices & in the process for some reason punish me though in actuality she's punishing my children by denying them a healthy relationship with their father. Please help end this abuse of my innocent children
Nov 27th, 2016
Sandra S. from Dayton, TN writes:
I'm in a parent allienation case now, the judge said it's the worst he has seen in 35 years his time as a lawyer and a judge .
Nov 27th, 2016
Joan F. from Indianapolis, IN signed.
Nov 27th, 2016
Someone from Duluth, MN writes:
We the people would die for our constitution because we would die for our children.
Nov 26th, 2016
Carlos W. from Coralville, IA signed.
Nov 26th, 2016
Jesse H. from Warrenton, MO signed.
Nov 26th, 2016
Someone from Madrid, IA signed.
Nov 26th, 2016
Amy C. from Bradenton, FL signed.
Nov 26th, 2016
David F. from Buffalo Grove, IL writes:
Child abuse is already a crime -- extending it to the mental, emotional and psychological abuse of alienation is a no-brainer!
Nov 26th, 2016
Someone from Bradenton, FL signed.
Nov 26th, 2016
Brandon H. from Ladoga, IN writes:
This is a must need to be stopped!!
Nov 26th, 2016
Nicholas H. from Newport, MI writes:
Nov 26th, 2016
Someone from Saint Petersburg, FL writes:
It is abuse, my daughter is now in desperate need of counseling. Just because I am a father, disabled, and a veteran doesn't mean I should not have my daughter who has always looked at me as her hero. We must protect our kids and save them from the maliciousness of someone else.
Nov 26th, 2016
Teresa J. from Gilbert, AZ writes:
The alienation of one parent by another should be a criminal offense. It is extreme abuse to the targeted parent but more importantly to the children. Family courts should not be allowed to use children in this manner and they should be held just as accountable for the abuse suffered by such alienation as the parent that is guilty of the alienation. No excuses. Save our children!!
Nov 26th, 2016
Someone from Palm Coast, FL writes:
Every child DESERVES to have BOTH loving parents in their life! When will the court system have the checks and balances our kids NEED in order to stop this legal abuse from happening?!
Nov 26th, 2016
Shari E. from Kansas City, MO writes:
Parental Alienation is child abuse. Those people that brainwash children against their parent needs to be held a accountable for the mental and emotional damage that they cause. Children need our protection.