STOP THE EPIDEMIC OF PARENTAL ALIENATION NOW! Make Parental Alienation a Crime Against a Child and Punishable by Law.
Messages Sent So Far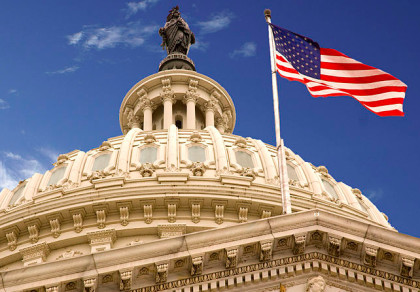 We the Undersigned Call Upon the U.S. Senate / U.S. House / U.S. Congress of the United States of America to Stop Parental Alienation by Making it a Crime Punishable by Law.

"Parental alienation" refers primarily to the manipulation and brainwashing of a child that a parent resorts to in order to exclude the other parent from the life of the child.

For more helpful information on Parental Alienation please visit our Facebook page.

https://www.facebook.com/parentalalienationsupportandawareness/

PARENTAL ALIENATION:

Is the process, and the result, of the psychological manipulation of a child into showing unwarranted fear, disrespect or hostility towards a parent and/or other family members. It is a distinctive and widespread form of psychological abuse and family violence -towards both the child and the rejected family members-that occurs almost exclusively in association with family separation or divorce (particularly where legal action is involved) and that undermines core principles of both the Universal Declaration of Human Rights and the United Nations Convention on the Rights of the Child. Most commonly, the primary cause is a parent wishing to exclude another parent from the life of their child, but other family members or friends, as well as professionals involved with the family (including psychologists, lawyers and judges), may contribute significantly to the process. It often leads to the long-term, or even permanent, estrangement of a child from one parent and other family members and, as a particularly adverse childhood experience, results in significantly increased risks of both mental and physical illness for children.
https://en.wikipedia.org/wiki/Parental_alienation

Parental alienation is pathogenic parenting. It is a form of child abuse performed by a hostile aggressive parent against the other, targeted parent, using their child(ren) as a weapon during a child custody dispute between unwed, separated, divorcing or divorced parents.
http://www.alienationischildabuse.org/

LOW PARENTAL ALIENATION:

The "Low Parental Alienation" label applies to parents who direct negative behavior or comments at the other parent in front of the child, but who regret the outbursts, worry about their affect on the child, and take steps to explain the inappropriate actions.
Many parents will occasionally engage in low-level alienating behavior, but these parents recognize that the child needs to have a normal, healthy, loving relationship with the other parent. These parents know their occasional outbursts are wrong, and have a healthy enough attitude to correct their mistakes. They may not always want to do the right thing, but they usually do the right thing without regret because they know what's right is what's best for their child.

MODERATE PARENTAL ALIENATION:

The "Moderate Parental Alienation" label applies to parents who mean well; who believe their child should have a normal, healthy relationship with the other parent, but who also believe that the relationship shouldn't come at their expense or in any way interfere with their life.
Parents who engage in moderate alienating behavior usually react to some real or perceived slight from the other parent. Moderate-level alienators have a hard time controlling their emotions and will tend to have more emotional issues than someone who falls into the low-level alienator category. The all out assault on the other parent usually lasts as long as their emotional reaction lasts. When these parents get over their anger, they stop the alienating behavior and move on. While they may not go out of their way to facilitate the child's relationship with the other parent, at least they don't sabotage the relationship. That is, until the next real or perceived slight from the other parent. Then the alienating behavior begins again.

SEVERE PARENTAL ALIENATION:

The "Severe Parental Alienation" label applies to parents with a mission – destroy the previous healthy and loving relationship between the child and the child's other parent. These alienators are obsessed and relentless. They never get tired, stop scheming or pass up an opportunity to reinforce their destructive message to the child. They conscript friends, family members, neighbors, co-workers, the police and social service agencies into their battle against the targeted parent.
When severe alienators are in the throes of an alienation campaign, the child is both a weapon to be used against the targeted parent and a tool to make them feel emotionally complete. They rarely stop to consider how their actions affect the child. If they do consider the child, severe alienators quickly address those thoughts with simple behavior-reinforcing platitudes such as, "I know best," "Whatever it takes," and "It's the other parent's fault." Severe alienators are neither aware of, nor interested in, the confusion and conflicted emotions raging inside the child. These parents are only interested in satisfying their own unhealthy internally driven needs.
Once the alienation is complete and the parent/child relationship is destroyed, unsatisfied severe alienators may continue using the child to exact further revenge on the previously loved spouse. Together parent and child can run up unnecessary bills aimed at leaving the targeted parent in debt. They can make false physical or sexual abuse allegations aimed at branding the targeted parent an abusive parent or sex offender. They can make false statements to the police in an attempt to get the targeted parent arrested and jailed. Severe alienating parents tap a bottomless source of creativity that only hatred, obsession and vindictiveness can fuel.
http://afamilysheartbreak.com/what-is-parental-alienation/


STOP THE EPIDEMIC OF PARENTAL ALIENATION NOW! Make Parental Alienation a Crime Against a Child and Punishable by Law.

Thank You for taking the time to address the issue presented. Your support in the matter is needed immediately and is greatly appreciated.

Sincerely,
The Undersigned
Public Comments
Nov 28th, 2016
Someone from Arlington, TX signed.
Nov 28th, 2016
crystal l. from Indianapolis, IN writes:
My son has been kept from me since October 7, 2014. At that time due to all the high conflict and numerous allegations against me i was recieving supervised visits. In october 2014 a van fire happened at my ex husbands house and he took this oppurtunity to blame me for this and with hold my child from visits. In Nov 2014 we had a court date where he was found in contempt and ordered to resume visits, never happened, in feb 2015 we had another court hearing where he was again found in contempt and ordered to resume visits, judge set up 3 additional court dates to make sure he was in compliance, since feb 2015 he has not shown up for any court hearings, fled the state with my son, no communication, no address for my son. my ex has a civil warrant out for his arresst with a $50,000 bond, i am still being blamed for the van fire and told i am unfit to parent or see my son because i may try to kill them. Trying to get custody switched but having trouble as we cant find him to serve him with court papers. Found out over the holiday he was in town hiding out at his inaws who happen to know about the warrant and where he is living.
Nov 28th, 2016
Someone from Canyon Country, CA writes:
My ex has removed our children from my life with false accusations and lies. I haven't seen them in 7 years, they are still under age. I have been blocked from any form of communication with my sons by their father then the boys are lied to. ...[ Your Mother doesn't love you ! ] I don't know where they live . The kids have no friends . No school. They have no Mother ..due to Parental Alienation. This is severe emotional ,'' life altering'' child abuse which should be penalized by law ! Put the abuser in jail for Parental Alienation. You can't just take some ones children away by making up stories about the loving parent ! Our courts are very broken for allowing this ! Stop Alienation. Stop the abuse !
Nov 28th, 2016
Someone from Philadelphia, PA signed.
Nov 28th, 2016
Audrey C. from East Taunton, MA signed.
Nov 28th, 2016
Lluvia M. from Temple, TX writes:
No one parent should have more rights or access to the children than the other. Its not right or fair to anybody, especially the children themselves. The alientator needs to be punished by law to reaize that their actions have consequences or else nothing will ever change.
Nov 28th, 2016
stacy e. from Oklahoma City, OK writes:
My grandson has not been in contact with his mother's side of the family for over 4 years. It has been hard on us, mostly on his two first cousins. They were all best friends. They were born three months apart. The other two ask often about him as the only thing we can tell them is that his daddy doesn't think it's ok to see him right now. My granddaughter has written him letters since he left and continues to do so. It has gone from baby scribbles to now knowing how to write. Please take the pain away from the families having to suffer everyday. Help the children.
Nov 28th, 2016
Luiz C. from Woodstock, IL writes:
This needs to stop asap my ex wife should be locked for abusing the system and my daughter's.
Nov 28th, 2016
Alissa M. from Elmore, MN writes:
I am a mother who hasn't seen her children in 2 1/2 years. My ex brainwashed my previously loving children to move 1300 miles away. Those who know the suffering of an alienated parent know that it is almost like living death, mourning the loss of a child that still lives but that you cannot see and rarely talk to. I don't wish anyone this pain. Please, help us to stop this crime.
Nov 28th, 2016
Lori W. from Lees Summit, MO writes:
I am outraged that this happens. I've experienced two situations that hurt me just being aware and I'm not directly involved. We have guardianship of our 11 yr. old grandson, dad is deceased, mom is a severe alcoholic. We make sure he knows that, even though he's hurt by her actions, it's ok to love her. She's his mother!!! I have always said that negative talk about another parent is severe emotional abuse! My grown niece sees now how bad her dad spoke of her mother, my sister! She will no longer see HIM!! KARMA!! This needs to stop!!!
Nov 28th, 2016
Christine P. from Omak, WA signed.
Nov 28th, 2016
Stacie L. from Tampa, FL writes:
Judges and lawyers should be punished as well. They help take children and make it acceptable. My children have lost valuable time with their mother and I with them. Family court is an atrocious big business at the expense of our children. Fathers make false accusation for money. When they have majority or full custody they do not pay child support, even obtain child support from their mother, and pay no or less alimony.
Nov 28th, 2016
Beckett C. from Spartanburg, SC writes:
I divorced my abusive husband 4 years ago and my 2 children have nothing to do with me due to parental alienation. They are now in their early 20's. They started to treat me like their father treated me. All three would gang up on me. It was a nightmare and I had no choice but to leave our home. My ex made the divorce process extremely difficult as his way of punishment and enjoyed the fact our children didn't speak to me. Something needs to be done about this!!
Nov 28th, 2016
Someone from Taunton, MA writes:
My ex husband has manipulated my children, family and friends. Its a form of abuse and the courts need to recognize it as such.
Nov 28th, 2016
HOWARD S. from Ocala, FL writes:
This is an outrageous situation and parents who are this selfish need to be punished by the law. This is simply the right thing to do.
Nov 28th, 2016
Kelly W. from Kansas City, MO writes:
Parental alienation is court sanctioned child abuse, and it needs to stop!!
Nov 28th, 2016
Someone from Thousand Oaks, CA writes:
16 years not seeing my nephews and niece! My children not seeing their cousins, my twin sisters children brain washed from the father She does not know how to grieve the loss , they are alive ????They were and are her life! Our courts are corrupt ! Please for all children stop the epidemic abuse! Godbless the children????????????
Nov 27th, 2016
sheku k. from Acworth, GA signed.
Nov 27th, 2016
Heather B. from Oakwood, GA signed.
Nov 27th, 2016
Someone from El Reno, OK writes:
My abuser was physically and physchologically abusive towards me, and used my child as a weapon against me, controlled and manipulated him, inevitabily alienating him against me when I removed myself from the abuse. It has been five years since my son spoke to me, no parent or child should be subject to this abusive behavior, and no abuser should be granted the ability to continue this abuse by our corrupt family court systems.
Nov 27th, 2016
Patricia B. from Cincinnati, OH writes:
Please make this a crime. I was told repeatedly by lawyers that there was nothing i could do because my children were older than 12 yrs old. My children and i had a great relationship before the divorce. They would have never treated me like this if their father hadnt done all he could do to keep them from having a relationship. Years with my children have been lost. Please dont let this happen to anyone. It is the most horrible form of emotional abuse not only for the child but also the parent.
Nov 27th, 2016
david r. from North Royalton, OH writes:
I just found out about this, definitely a victim for the last five or six years. Something must be done about this. I have not seen my daughter in over two years. ????
Nov 27th, 2016
G. C. from Oklahoma City, OK writes:
Parental Alienation should have NEVER been legal in any way, shape, form, state, or country for that matter. We have totally lost touch with our boys because their mom has convinced them that WE both want nothing to do with them. They think they are unloved by us and shown they are unloved by their birth mother and it's all LEGAL in OKLAHOMA!!!!!!!
Nov 27th, 2016
Lareau P. from Columbia, MD writes:
Be careful of joint custody agreements, especially if there isn't a legal structure in your state to restrict or support the fair housing, school district, visitation, rights of etc. and make sure that your children's access to you, trumps whatever rights, your ex claims his/her lover, or babysitter care, has to them over you.That the children can't be denied contact with you, because pays the lover to keep the phone, or internet in the lover's name. And that joint custody, shared location areas are agreed to, and written into the joint custody agreements, include consequences Ftfor flagrant disregard. Do not allow them to elevate a shack-up, via denial and Stockholm syndrome to tear your place out of your kid's hearts, to insert themselves instead,for their own, and your ex's purposes.While ignoring the pain, they cause the childre,they are supposed to care about, and (probably rejoice with your ex, in shattering you. An evil woman in western Baltimore County, MD,. Literally stole a little boy from his mom, after having 3 daughters, and trying unsuccessfully for a son .She found the opportunity to alienate her boyfriend's little,4 yr old son,from his mom. Today the grown son is still afraid to speak at length, or show affection to his real mother, in the presence of, his Dad's girlfriend, and her daughters,who did their best to keep him away from, to diss, in front him, deny, and act as if his real mother,didn't exist. This girlfriend shacked with the ex, for years.and by refusing to get married,in the state of MD,. WASN'T even a STEP mother, The boy's mom in that kiddie kennel, didn't exist, except for scheduled visitation. The now, college student, and his mom still love each other,but they've both been robbed, and damaged by this evil witch, and her she minions. The son's Stockholm Syndrome fear hasn't abated. He still becomes cool to his mother, if the witches enter the area, where he is having company with his mom. He is damaged, and so is their relationship, There were no lawyers who warned the mother of pitfalls in such an agreement in Maryland, and money equal to her years wages was just the beginning when the spouse girlfriend, and he moved 2 counties away. The Dad and his (after 20 yrs.!) finally ex-girlfriend, new wife, better get some good religion, 'cause evil as they've been,there's a special place in Hell, with their names on it, May God help them change!
Nov 27th, 2016
Lou T. from Essex, MD writes:
Because our society is, generally, so immature as to NOT know how to structure separations, divorces and child custody/rearing issues with any degree of fairness, a LAW such as this is needed to be enacted by Congress to prevent against such 'parental alienation'. Much of this is due to the archaic ideas of 'parental rights' that become exclusionary when one parent or the other can bring to bear financial, emotional, custodial issues that LIMITS access to the other, non-custodial parent. I am in favor of such a LAW.
Nov 27th, 2016
Heather M. from Elkton, FL signed.
Nov 27th, 2016
Someone from Council Bluffs, IA writes:
Judges and therapists everywhere need to understand and consider this abuse because it is! And not just with mothers doing this to fathers, but father's doing it too! The parent being alienated and the children are suffering! It needs to be stopped! PLEASE HELP!
Nov 27th, 2016
Brandy M. from Simi Valley, CA signed.
Nov 27th, 2016
Shannon B. from Inman, SC signed.
Nov 27th, 2016
Marlena J. from New Munich, MN signed.
Nov 27th, 2016
Jolene C. from Mc Louth, KS signed.
Nov 27th, 2016
Ashley W. from Clarksville, TN signed.
Nov 27th, 2016
Someone from San Antonio, TX signed.
Nov 27th, 2016
Sara H. from Vicksburg, MI signed.
Nov 27th, 2016
Someone from Carmichael, CA signed.
Nov 27th, 2016
Someone from Carmichael, CA signed.
Nov 27th, 2016
Someone from Lincoln Park, NJ writes:
My children have been denied their mother's love and care for over four and a half years now. My youngest child has spent a quarter of his life growing up without his mother. And with no consequences to their father, who refused to cooperate with visitations or reunification therapy. Please help us! This should not be allowed to continue.
Nov 27th, 2016
Tracy S. from Daleville, IN signed.
Nov 27th, 2016
Susan H. from Thousand Oaks, CA writes:
For the sake of the children, stop the epidemic!!! It's a crime!
Nov 27th, 2016
Someone from San Jose, CA writes:
Much needed legislation that is affecting millions of single parent children. Don't reduce dads to paychecks. End this madness