Put an end to The Pennsylvania Nurse Peer Assistance Program (PNAP)
Messages Sent So Far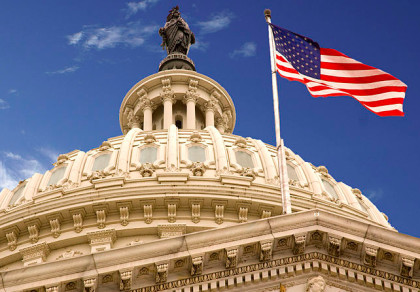 We, the undersigned, are writing in hopes of bringing to your attention a dire misjustice that is occurring in our state as well as many others across the US. Laws enacted to protect the patient population of America are overlooking the rights of healthcare professionals to defend themselves against false accusations of drug and alcohol use by anonymous calls placed to the board of nursing. PNAP (The Pennsylvania Nurse Peer Assistance Program) is using unethical methods to entrap nurses into their program by using past infractions such as DUI's that may be 8 years old or more to force the nurse into joblessness and financial ruin by making the nurse pay for all evaluations and testing. Nurses who do enter the program are forced to call the case worker daily for three years to see if a drug screen is need. Drug screens have been ordered on some nurses 12 times a month at their own cost. Sometimes costing tens of thousands of dollars. The burden of proof is being thrown out and the simple word of the accuser is being taken without question, many times without the accused even being allowed to speak. Our wish is that these laws be revisited and indications made to to allow for criminal and civil prosecution when someone has misused these laws in a vindictive and cunning way. We also would ask that public attorneys, and judges be forced to recognize the precept that the accused is innocent until proven guilty. Often times thes nurses are the sole providers for their families are unable to afford attorney's and are rendered jobless after on phone call to the board of nursing. We ask that persons who make such accusations identify themselves. If reported accusations are unfounded then the accuser should be charged, fined and incarcerated. Furthermore such charges filed against a nurse whether innocent or guilty remain on their professional record until the day they die. We are asking that programs such as this be abolished in all states and that nurses be treated fairly and with respect.
Public Comments
May 30th, 2019
Someone from Coal Township, PA writes:
This is by far the worst Cash for Nurses scheme under the guise of helping professionals when it will lead you into bankruptcy, humility and worst of all poor self -esteem and shame. They never see you face to face, only give you access to evaluators they choose and treat everyone like a criminal. I assure you there is more help for prisoners than professionals and they are not punished as severely as program punishes you...they make the demands impossible especially if you are the sole provider. Over $7, 000 in less than a year for this LPN...NOT WORTH ANOTHER DIME!
Feb 17th, 2019
Someone from Wormleysburg, PA writes:
I got my 1st DUI. I self reported and entered the voluntary program. I completed my ARD and my nursing license is active. Ive been in the program for two years with clean urines the whole time. I had a motorcycle accident in September and have been tortured by these people since then. I was asked right after the accident why I couldnt attend meetings or go to have urine tests done. I had a head injury and could not drive. I was randomly selected to give a urine the day after I went back to work. Coincidence I think not. Due to my medications I have been unable to give urine specimens four times. I sent them documentation on the side effects from these meds and now they want to extend my punishment and make me start all over again. Where are our rights and is there no one controlling them. I am so tired of being treated like I am still drinking when I havent had any alcohol in two years.
Jan 17th, 2019
Someone from Mount Union, PA signed.
Oct 21st, 2018
Jill M. from Cranberry Township, PA writes:
I just wrote a letter to PNAP to withdrawal my participation in this program. I feel as if it violates constitutional rights on so many levels that it should be heard. As an atheist, I am to attend 3 meetings a week which recommend that I fall to my knees every morning pray to a higher power in order for a "spiritual awakening" and "promises" . I pay close to 200 a month for drug screens that require me to urinate in a cup while being observed by a younger "new" nurse at labcorp. She tries to make light of the uncomfortable situation by saying "wow, I cant believe they "MAKE" you do this. I was an exceptional RN that began coping with drugs and alcohol, I knew I needed help as I never wanted my behavior to jeapordize a patient. I self reported, and I also resigned from a position that I loved. I have sought help through counseling and psychiatry, CBT, became a marathon runner. In 2009 I finished a PNAP program and have worked as a RN until May of 2017 I had a slip up and now have to do this over again. I have put 6 months in and have decided that it is not worth what little pride I have left. I am a single mother, one if my sons is special needs. I cant afford the costs and I feel that AA/NA is not the only option out there to help those with addiction. It is mind control. Thankfully my co-workers, family and friends have been supportive through this and understand why I am handing it all over to the state. I worked hard to get a BSN over 20 years ago. This is the hardest thing I have ever done, but it is a violation of my rights. There must be something done to help nurses in need. I went to my last AA meeting last night, suck to my stomach, surrounded by old men that want to sleep with me and 3 young nurses that are mandated to be there by PNAP. It is wrong. Other options myst be provided based on the severity of the disease process and also religious beliefs. Please stop PNAP.
Oct 4th, 2018
Someone from Erie, PA writes:
I have 3 generation of nurses in my immediate family system... By history I was child abuse investigator and child welfare worker... This PNAP is the new era of KIDS FOR CASH case in Pennsylvania named NURSES FOR CASH... My close friend is a victim of NURSES FOR CASH in P.A... My friend has no criminal convictions as charges were dropped nor allegations to be forced into this PNAP scam...
Jan 9th, 2018
Someone from Peach Bottom, PA signed.
Jan 9th, 2018
Someone from Peach Bottom, PA signed.
Dec 28th, 2017
Someone from Bethlehem, PA writes:
I got a DUI recently and refused VRP. I hired attorney Richard Hark and the board of nursing closed my case. Don't let the BON bully you into VRP.
Nov 27th, 2017
Kyle H. from Lancaster, PA signed.
Nov 6th, 2017
Someone from Cherry Hill, NJ writes:
CORPUS CHRISTI - Patients put their lives in the hands of their doctors, and now one woman is raising concerns about the troubled past of her surgeon. The doctor in question has been convicted of driving while intoxicated. Dr. Melissa Macias was arrested for drunk driving in Wisconsin in March of last year, but that was not her first DWI, it was her third. She also has DWI convictions in 2014 and 1991. However, none of those arrests show up on her Texas Medical Board record. Dr. Macias is employed by South Texas Brain & Spine Center and practices at various Corpus Christi hospitals, but just a little over a year ago she worked at the Aurora St. Luke's Medical Center in Milwaukee, Wisconsin. The morning of March 2nd, Macias was scheduled to perform two surgeries, but instead she was behind bars for her third DWI. "Call the office at 8 a.m. and tell them that I've had...I don't know f***ing what to say," Macias said in a phone conversation from jail. Brookfield police body camera footage shows the doctor in Wisconsin, in her scrubs, struggling during a field sobriety test. "Would you like to perform the test for me, so we can get this over with?" an officer asked. "Guys look, I am a neurosurgeon here," Macias replied. The same night police responded to a call at a hair salon, where employees said Macias got belligerent, knocked down a display, and left without paying. "The way that she was acting was absolutely, I'm not kidding you, crazy," one salon employee said. However a few weeks after her arrest, Macias was performing a cervical spinal fusion in Milwaukee on patient Darshell Garner. "The hospital practices all this HIPAA, and they protect their patients and everything. I'm like, how did they not protect me?" Garner, a Milwaukee resident, told KRIS 6 News. Garner says she knew nothing about her doctor's history, but she felt excruciating pain after her surgery and Macias lashed out at her when she brought it up. "She would raise her voice and get like real upset," Garner said. Macias was fired from the Wisconsin hospital in August of 2016, and got a job with South Texas Brain and Spine Center in Corpus Christi in the fall. Patients that check the Texas Medical Board website will see that Dr. Macias reports having no criminal history and no history of discipline by other state boards. The Texas Medical Board says physician profiles are self-reported and updated during the physician's renewal, and would not confirm whether or not Macias reported her convictions. Macias told Wisconsin state investigators she was off duty at the time of her DWI arrest, and has not endangered the safety of patients. It is not enough for Garner, who says her pain is ongoing and worries about Macias still performing surgeries. "That is scary!" Garner said. "The first thing I thought, this woman has got to be stopped. She has people's lives in her hands." Neither Macias or her employer South Texas Brain and Spine Center responded to requests for comment on Monday. Macias has been subject to half a dozen complaints since 2004. One of those came from Garner, and there will be a hearing about that complaint Tuesday.
Oct 18th, 2017
Someone from Vanderbilt, PA writes:
Is anything really being done about this terrible program, does anyone from congress or even the board of nursing read or care about us?
Sep 2nd, 2017
Someone from Levittown, PA signed.
Aug 23rd, 2017
Someone from Philadelphia, PA signed.
Aug 1st, 2017
William C. from Pittsburgh, PA signed.
Aug 1st, 2017
****ed I. from Pittsburgh, PA writes:
I got a DUI last year. Of course it was my fault. I drank and choose to drive my car. Poor choice and the cops and the court are doing their job and punishing me for my crime. However, the punishment I'm receiving from the law pales in comparison to the beating I've been getting from PNAP. I immediately self-reported my DUI to the Board of Nursing as I thought it my professional duty to do so. After about 3 months I was sent for a "professional evaluation" by a Greenbriar Counselor. What a Joke!!! Being evaluated by a employee of a company who has a vested monetary interest in keeping you in treatment as long as possible so the cash keeps flowing. I was sent to 28 days on inpatient "treatment" with a bunch of heroin-addicted children who were trying to avoid jail-time and supervised by the best minimum wage can buy 95% of the time. Honestly, given the choice again I would surrender my hard-earned license before subjecting myself to that clown show again. After that I spent another 3-4 months in "intensive outpatient" until my private insurance ran out. A bit of advice, if you are stuck in this hell avoid Greenbriar. Once released I have to attend weekly "support" meetings which have no value at all except to keep the cash flowing to the rehab industry and mandatory AA meetings in a voluntary program. All of this "rehab" is nonsense. If I can't drink for three years (or more) why not just Pee test me? I hate this program and more than that I hate that I'm expected to pretend that it has any value besides knowing if I'm clean. I was never impaired at work in anyway. This is simply another example of over-functioning Nurses demonizing and eating their own.
Jul 16th, 2017
Celeste K. from Laceyville, PA writes:
I am signing this for fellow nurse's that have endured this injustice.
Jul 15th, 2017
Maren L. from Red Lion, PA writes:
I too was harassed by PNAP. I have yet to find any positive feedback. My story is long but after 9 years and 7 months of abstinence they still won't give me my license back. I was already nearly 3 years substance free when I was forced to enter their program and I actually was not practicing in the state. Their Psychiatrist that evaluated me had no real experience in addiction. His specialty was geriatric psychiatry. He lied in court when testifying about me and said I lacked insight since I wasn't wearing my wedding ring in court. (Anyone wondering can check the record) participation in PNAP was partially responsible for the end of my marriage and the development of severe major depression. PNAP is unethical, unjust, and immoral. They and the PA BON routinely violate the accused nurses civil rights, an furthermore their life, liberty and their pursuit of happiness. Please I implore you and/or the ACLU to investigate these two agencies.
Jul 11th, 2017
Someone from New Stanton, PA signed.
Jul 7th, 2017
Someone from Erie, PA writes:
My daughter dealt with PNAP from 2011-2015 to the tune of $85,000.00. Never received her license back after all the hell they put her through. Recently found out from a BPOA attorney that PNAP is a private contractor not a state agency as we would think. Stay away from them at all costs. They work together with the Nursing Board, to threaten, harass, and extort money without any real oversight.
Jul 6th, 2017
Someone from Warminster, PA signed.
Jun 26th, 2017
Someone from Harrisburg, PA signed.
Jun 26th, 2017
Stacia B. from Harrisburg, PA signed.
Jun 26th, 2017
Brent S. from Harrisburg, PA writes:
Needs a serious overhaul. Good idea, but poor implementation and inability to adapt.
Jun 26th, 2017
Someone from Harrisburg, PA writes:
I was arrested for DUI after having 2 drinks on my way home from work. My workplace was short-staffed, and I was forced to work extra hours nearly every shift. After days without much sleep, and intense stress, I crashed my car 5 minutes after leaving the restaurant I drank at. I was charged with a DUI, and entered PNAP before I went to court. Since I had to leave my job, I couldn't defend myself with a lawyer. I got a public defender that didn't appear for anything. I am a person who takes care of my bills. My house went into foreclosure, and I was being chased around by people trying to impound my vehicles. I had to file bankruptcy. This all because I couldn't work. I now have a degree I can't use for the next several years, as I have applied all over and been rejected solely for being in PNAP. I am responsible for my wife, 2 children with disabilities, a grandmother-in-law who just lost her husband, and a mother-in-law who is disabled. I already have so much responsibility. This program is not just for most of the initial problems that any of us had. It makes me upset that I chose a career that would allow me to be attacked like this. It upsets me that the program treats us all like we are the same person. If this was a medical institution, it would be shut down for not individualizing treatment. I don't understand why we, as a group, should have our lives destroyed. This program is unfair, unethical, and unnecessary. I appreciate that there is a program that allows for nurses to retain their license. This one needs a very serious overhaul if it will be truly effective. Lastly, I suggest you incorporate more nurses in your process. The nursing process will allow for all these things that don't make sense to be evaluated. Research can be done to make the best use of your resources. These nurses can explain to the hospitals in PA what this program is about, since more reject us because they are unsure of so many things. These nurses can educate those of us in the program of all these pitfalls we run into due to lack of information. Having social workers in charge is a extremely unproductive.
Jun 12th, 2017
Someone from Punxsutawney, PA writes:
This program is absolutely unjust to nurses everywhere. How can a program go back on a nurse who wasn't even a nurse at the time of conviction and demand they do AA 13 years after a dui? Especially when anyone can report anyone! There are people out there in this world with jealousy issues that would love to see someone exceeding in life be brought down by such an injust program.
Jun 6th, 2017
Priscilla K. from Lewisburg, PA signed.
Jun 6th, 2017
Priscilla K. from Lewisburg, PA signed.
Jun 5th, 2017
Someone from Port Trevorton, PA writes:
I am currently dealing with this over a personal incident that occurred while I was unemployed related to a diagnosis I was being treated for. The incident was completely unrelated to my license and I was not even charged or in jeopardy of being charged criminally in any way, shape or form. I feel this is nothing but a money racket and scare tactic. Nurses deal with high levels of stress on a regular basis and should not be subjected to this type of terror and trauma. If the board truly cares about patient care they must stop traumatizing their nurses.
May 18th, 2017
Kyle B. from Mesquite, TX writes:
All states need help with this type of reform. Certainly here in Texas. Good luck!
May 2nd, 2017
Someone from Saint Louis, MO signed.
May 2nd, 2017
Matthew B. from Grand Island, FL signed.
May 2nd, 2017
Amanda L. from Lakeland, FL signed.
Apr 30th, 2017
Someone from La Habra, CA writes:
I was coerced into the VRP which is now PNAP just to sound nicer. My license was suspended for three years but no one would help me to fulfill the requirements. No one called me or told me about PNAP in 2009. However, if I were to move or change my name (which I did) I would have to call the BON. They never mentioned that PNAP existed and that I could fight for my license back. The BON needs to stop it's rampant dis concern for nurses...their livelihoods etc. The fact that most of the case managers are NOT even nurses, this needs to stop. More attempts at rehabilitation need to take place...ESPECIALLY when no diversion nor impairment ever occurred! We have all gone to school and dedicated our lives...we deserve respect in return. Doctors get away with everything...but nurses are treated like sub humans!
Apr 19th, 2017
Someone from Pittsburgh, PA writes:
I've recently been sentenced to this torment. I've only been a nurse for a year but have worked in healthcare for well over 6 years. I got two DUIs one was back in 2007 and one in 2016. Both we're before I was a nurse. I've worked a whole year and now all of the sudden I'm not " fit" to do my job. It makes no sense. This program is not just.
Apr 13th, 2017
Christopher B. H. from Greenville, PA writes:
My fiance is going through this now. After a bad relationship he called her in several times knowing it puts her career on the line due to accusations from the past. I have been with her for more than a year now and she is straightened​ herself out. All this program did was add additional stress to an already exceptionally stressful job.
Apr 13th, 2017
Christopher B. H. from Greenville, PA writes:
My fiance is going through this now. After a bad relationship he called her in several times knowing it puts her career on the line due to accusations from the past. I have been with her for more than a year now and she is straightened​ herself out. All this program did was add additional stress to an already exceptionally stressful job.
Mar 23rd, 2017
Gilberto P. from Pahrump, NV signed.
Mar 23rd, 2017
Someone from Lancaster, PA writes:
I graduated and have been lead down this nightmare. I had two prior DUI from before I was even in Nursing School. I checked with the school so many times and they assured me I would not have any issues obtaining my license. They were dishonest! I emailed the dean and she has regular meetings with the BoN. It should be criminal to mislead students this way, I would feel terrible shame knowingly putting students in my position. I worked full time and had absolutely no help and I'm now in a very tight spot, being shaken down for money from the PHMP/PNAP trap. It is exactly like all these other nurses are describing-even still to this date. I was told by a CSR at the BoN that I would be referred to join the program because the BoN will want to monitor me for at least 3 years BEFORE even being referred for an evaluation. Basically, there is no purpose for the evaluation other than to force you to pay for it, I've already been told I'm joining. I worked so hard to earn my licence, words cannot describe the heartache I feel every single day from the moment I open my eyes in the morning at the thought that some fat cat is pocketing my hard earned money while I hope my 19 year old car starts in the morning. This is not about patient safety, this is a negligent program. If patient safety where of any importance to the Board of Nursing at all they would actually evaluate and help those who need it, rather than funneling nurses through a cattle shoot leading down to the butcher's block.
Mar 22nd, 2017
Someone from Tempe, AZ writes:
Pa needs to stop raping people for money to fill pockets of people who dont need it.
Mar 3rd, 2017
from Drexel Hill, PA signed.