psychotronic torture/synthetic telepathy/electronic harassment/v2k
Messages Sent So Far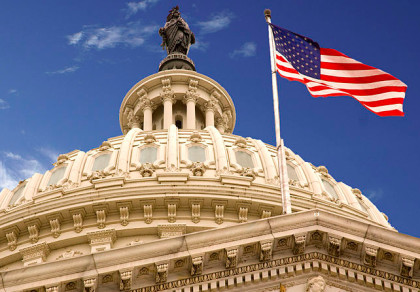 hi, I have been a targeted individual for just over a year...what started out as an all out electrocution...has continued as a campaign of a slow cooked nightmare......I am only here to speak up for not only myself...but for the many victims that need help and resources to fight this cowardly crime against humanity.......this is not only a human atrocity....it also goes against what this country was founded for....FREEDOM......I have had some good days and I have had some bad ones....as well as many doctor bills in this year of terror.......from not knowing what was going on to having to educate myself....my situation is a little different in that I know where and who...with no success of proving anything ...medically or legally.....police? fbi?? homeland??......and many test at the hospital....to no answers.....the criminals or perps that control this human atrocity..24-7 have to be stopped.....can you imagine the weakest of citizens that don't have a clue or will power to fight or educate theirselves?? women?? children?? or even worst.....not knowing where or who.....my heart goes out to anyone who has went through what I have been through.....and there are innocent people like myself....who run from municipality...hospitals....medical professionals....agencies...fbi.....homeland.....and after this process has worn you down...and you realize nothing has changed.....then you have to decide for yourself.... or do you decide to fight for yourself........a dire situation for anyone......every situation is different....but the technology remains to be the same.......if it is that easy to destroy ones privacy...and slowly break ones life down,,,piece by piece......then we as a nation....as well as all over the world should be able to stop this torture.......
Post Public Comments
Public Comments (14)
Mar 13th, 2017
Robert G. from Jennings, FL writes:
The US Army and CIA have been doing these rogue human experiments for at least 70 years. The FBI and CIA along with their contractors put people in a database to be guinea pig tested on military weapons who are considered whistleblowers, activists, truth tellers and who oppose communism. If you report corruption or misconduct in government, then you may also be put in this database. The FBI, DOJ, CIA and DOD are in this with local and state police to harass, intimidate and use non lethal weapons on civilians that are lethal due to long term exposure to this radiation and radio frequency weapons they are using. Its part of their zero evidence program to murder humans by slow kill soft kill agenda.
Feb 23rd, 2017
Steven Carl N. from Seminole, TX writes:
My father Carl E Newman, was murdered from synthetic telepathy, I want compensation for the 1'1-2 of interagation harrasement, and physical pain from nanos that i was implanted involentary with.
Jan 21st, 2017
Someone from Amarillo, TX writes:
the fcc is supposed to be obligated to shut down and notify fbi then the victom as to who and what has taken place.this is not about the victom but the perp.they need to be held accountable for there actions.in every way shape and form.make them pay more ways than one no matter who they are i live in north texas with me it has been taking place for more than 5 yrs god help me
Jan 18th, 2017
Janine B. from Glen Head, NY signed.
Jan 18th, 2017
Christopher K. from Cave Junction, OR writes:
I have experienced all of the same psycbotronic torture techniques for about a year now myself and I am currently being hit with a directed energy device producing 478 microtesla . Caused me to lose just about everything I have and are trying to extort my house from at present. They have access to all of my accounts. Have stolen my phone, disabled my vehicle, exposed me to irreversible levels of radiation, threatened to kill my family members, cost me to lose friendships, relationships, loss of job etc..... It's real and most of these weapons can be bought right online by anyone.
Jan 14th, 2017
Gary S. from Caney, KS signed.
Jan 14th, 2017
Gary S. from Caney, KS writes:
I have been a victom of this midevail torture for two years and i dont no what to do about it i also believe my wife is a victom as well i am writing letters to many different people with no hope in my future my wife and me are seperated because of this and what its done to me what do i do, and who can help me? I Live in Caney ks. 67333
Jan 10th, 2017
Andrew W. from Huntersville, NC writes:
This type of technology is not from aliens, but developed by the most sadistic humans imaginable, that have access to nigh infinite amounts of money to research and develop the most nightmarish technologies available. Human Stupidity makes us vulnerable to these infernal technologies as the average 1st World Adult believes it all to be science fiction
Dec 27th, 2016
Olivia M. from Tucson, AZ signed.
Dec 23rd, 2016
ken j. from Geneseo, NY writes:
This is technology provided by aliens from the fifth dimension. This technology is being used to control our legislators and federal judges. Stop this technology now before it is used on us normal citizens who have not yet been affected.