PETITION AGAINST GEOENGINEERING/SOLAR RADIATION MANAGEMENT/CHEMTRAILS/HAARP/WEATHER MODIFICATION
Messages Sent So Far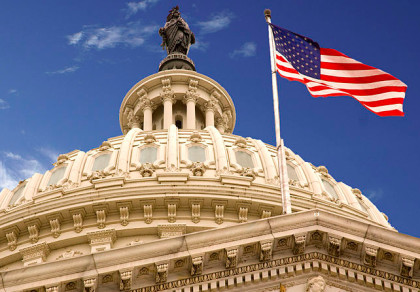 We, the undersigned, are requesting U.S. Congresspersons, Senators, and other Government employees and appointees to address the issue of ongoing geoengineering and HAARP activity that is taking place without the consent of the population. We are demanding that our government disclose information about such activity. As citizens of the U.S., we expect our government officials to represent us, address our valid concerns, and take action to terminate such environmentally risky programs that are also having a severe impact, both short and long term, on the health of our population.

The results of rainwater tests, soil sample tests, and standing water tests that have been done in various areas of the U.S. are all showing alarmingly high levels of aluminum, barium, strontium, other harmful substances. The heavy metal test results are consistent with ongoing discussions and existing patents for Stratospheric Aerosol Geoengineering. These heavy metals remain in our atmosphere and are falling upon our soil, our water supply, and our food supply. We are inhaling heavy metal particulate matter on an ongoing basis, and these nanoparticle-sized metals are being absorbed by our bodies, by those of our pets and livestock, and by our produce. Most notably, it is causing long term air pollution, resulting in severe respiratory diseases in our population, especially among those people most vulnerable.

The aerosolized metals being sprayed from jet aircraft are having a devastating effect on our trees, gardens, water and farms. Irreversible damage is being done to our ecosystems, and to our soil and water supply. Aluminum, once it enters the ecosystem, can never be removed.

We acknowledge that the negative effects of geoengineering extend far beyond the environment and the health of all living things. The damage that is occurring will have immeasurable effects on the economy, in the form of lost solar production, damage to crops, lost tourism income, and devalued real estate, among other industries.

We owe it to the next generation and all future generations to disclose the United States? role in geoengineering and HAARP and to demand that it be TERMINATED IMMEDIATELY!
Public Comments
Feb 15th, 2017
Cheryl S. from Fowler, CA writes:
Feb 15th, 2017
from Brockton, MA writes:
Stop spraying us, we know what you are doing. The alluminum is killing our farming and radiation heat is burning our skin. People are developing asthma and other conditions due to spray. You are robbing us of God creation. Please stop this crime against humanity.
Feb 14th, 2017
Someone from Lakeside, CA writes:
Feb 14th, 2017
Jay H. from Independence, MO writes:
This has to stop your killing everyone we want our blue sky's back
Feb 14th, 2017
Someone from Santa Ana, CA writes:
They are spraying chemtrails over my home. This needs to stop.
Feb 14th, 2017
Alex V. from Lake Mary, FL writes:
Feb 13th, 2017
Edward F. from Long Beach, CA writes:
Today February 13, 2017 they have been spraying as usual from before sunrise to sunset. At 1 p.m. I developed that usual dull headache. I know that this is affecting our lungs and bloodstream every time they do it. What recourse do we have.
Feb 13th, 2017
Joanne J. from Torrance, CA signed.
Feb 13th, 2017
Michael B. from Lime Springs, IA writes:
I look at the chemtrails being sprayed upon me and others in Ne Iowa and very concerned with the damage it is causing and the air and soil it is damaging everyday I wish the president would address this and help us all clean up the damage caused by geo-engineering of are atmosphere and lives by the elite for there agenda. If there is a way to get this message and all the other messages and concerned people it would be fantastic not only for this generation but the next we need a voice not a bunch lies by our senators and representatives.If this message can be forwarded to the president it would be fantastic and give hope to the people of this great country. Thanks Michael Blue.
Feb 13th, 2017
Luis Gabriel M. from Bakersfield, CA writes:
we are not exposing the New World Order enough.Let's be more specific on the agenda of the New World Order.If only infowars was in spanish.
Feb 13th, 2017
Someone from Bakersfield, CA writes:
When the millennials take over the white house.The NWO will be in prison.No more chemitrail,corruption in our government."We The People"
Feb 13th, 2017
marc B. from Sparta, MI signed.
Feb 12th, 2017
Someone from Lead Hill, AR writes:
Please President Trump, help the people make them stop chemtrailing. This is genocide on the population. When I go outside, it affects my breathing very badly and makes me feel sick for the rest of the day. It seems like there are even more chemtrails then before, like a "secret agenda" against the population.
Feb 12th, 2017
Someone from New York, NY writes:
This activity is a crime against humanity and all responsible WILL be held accountable.
Feb 11th, 2017
gloria c. from honesdale, PA writes:
$165 billion dollars was unaccounted for within the defense department. We need to speak out and demand this insanity be terminated.
Feb 11th, 2017
Rob W. from Sarasota, FL writes:
Only Trump can stop this. All of the other politicians are in too deep with all the corporate corruption and lobbyists. It will take a miracle to stop this and perhaps it starts right here. www.geoengineeringwatch.org
Feb 11th, 2017
Someone from Moline, IL writes:
This must Stop!! The truth need to come out about the poisons they are sprying in our skys & i wanna see blue clear skys again in Illinois
Feb 10th, 2017
Someone from Cordova, TN writes:
Feb 10th, 2017
Jace A. from Longwood, FL writes:
To Whom This Concerns: The changes in our skies from airplanes dispersing geo-engineered clouds cannot be ignored anymore. These are not contrails, but something else altogether different and we deserve to know what our government is doing and how these products are affecting us.
Feb 10th, 2017
Someone from Longwood, FL writes:
The citizens of this country and world deserve to know the truth about what is being sprayed in our skies, why and how it is affecting the health of our environment and physical health.
Feb 9th, 2017
Someone from Cottonwood, AZ writes:
Here in north central Arizona it is crazy how they fly back and forth, spraying non stop, trying to "block" the sunlight! The opposite part of the sky is a lovely natural blue until they begin on that side as well. The light reflecting off these chemicals causes an eerie effect. I already suffer from asthma but did not have to do much to manage it before. Now, I cannot even go outside as it results in an attack on my respiratory system and I have to immediately do breathing treatments so that I can get my breath back. Then I have to lie in bed and try to 'relax'. After one exposure I am ill for several days and more. Every winter I am now sick ALL winter long when I was never sick like that before. This spraying has turned my life into one of illness on a daily basis. I cannot go out to the places where I regularly went before. I cannot shop at the markets nor can I even go for a walk at our state park. I cannot even go into our backyard to care for our fruit trees. This is like a science fiction movie. They are causing the very thing they 'say' they want to avoid. Now, it will all come sooner due to this INSANITY.
Feb 9th, 2017
Elena F. from Chandler, AZ writes:
This must stop now! The government allowing this to happen to its citizens is disgusting and extremely concerning. My mother is 60 years old and has been recently diagnosed with dementia and it makes me wonder what really caused this.
Feb 8th, 2017
Ahuda G. from Glendale, CA writes:
Stop poisoning us - and yourselves and your own families as well - please! Those toxins being sprayed day and night are making the population sicker and sicker. It can be ridiculed as a "conspiracy theory" just so long. But if you have the courage to look, it is there to be witnessed.
Feb 8th, 2017
Jean J. from Port Neches, TX writes:
Please President Trump put a stop to this! This effects your family too!
Feb 8th, 2017
Patricia B. from Crestview, FL writes:
Geo Engineering must stop...weather manipulation is killing people, destroying towns and hurting our Country. The Chemicals along with the manipulation of our weather is destroying everything.
Feb 7th, 2017
Karina M. from Algonquin, IL writes:
Stop chemtrails now!!! This is an illegal, chemical operation against the citizens of America and the world, and we do not want to be spayed by dangerous levels of chemicals! This is a violation of our bodies!
Feb 7th, 2017
dawn m. from Reno, NV writes:
stop this ,air pollution you have no right to contaminate our air what are you thinking, we may hang you some day just think about that. air is good for all
Feb 7th, 2017
Steve S. from north little rock, AR writes:
Please stop this total waste of our tax payer money towards this POISONING of our PLANET.
Feb 7th, 2017
Donna P. from Chattanooga, TN writes:
May the very thing you are trying to do to people who don't know (and know) come only upon you. Please stop destroying my home (and yours as well)!!
Feb 7th, 2017
Mike R. from Muskogee, OK writes:
We are seeing polluted water, soil and people are suffering from inflammatory issues, not to mention an increase in strokes and heart issues.
Feb 7th, 2017
Darek P. from Schaumburg, IL writes:
Stop spraying poison over our heads!
Feb 6th, 2017
Paige N. from Reedsburg, WI signed.
Feb 6th, 2017
Jessica A. from Lake Mary, FL signed.
Feb 6th, 2017
Shannon H. from Loganville, WI writes:
Stop Geoengineering! Stop spraying our skies! I am a conservative thinker, what is the annual budget for Geoengineering? Why are the taxpayers forced to pay for this? Stop now! Another waste of our tax dollars. Are we paying for our own destruction? We as taxpayers employ our government funded agencies, and this is one that needs to be defunded.
Feb 5th, 2017
David M. from Casa Grande, AZ writes:
Feb 5th, 2017
Robert G. from Jennings, FL writes:
Stop this poisoning of citizens and the mind control agendas involved with chemtrails.
Feb 4th, 2017
Someone from White Pine, TN writes:
This checker board spraying is evident are skys are no longer under our control We need to stop geo engineering before it kills us all. De population while elites move away.
Feb 3rd, 2017
Renae M. from Fort Worth, TX writes:
It is our duty and responsibility to protect and give a voice to the innocent who cannot fight for themselves. We must preserve nature and the beauty that is left on our planet because without it we are left with nothing. We must act now before it is too late. THIS IS INSANITY! THIS MUST BE BANNED AND OUTLAWED IMMEDIATELY!! Watch this now, it cannot wait! https://youtu.be/TGsi7JaV6gs
Feb 3rd, 2017
Jenna F. from Sun City, CA signed.
Feb 2nd, 2017
Patricia L. from Scottsdale, AZ writes:
Stop poisening us! We see what your doing. Some days aren't safe to go outside!