PETITION AGAINST GEOENGINEERING/SOLAR RADIATION MANAGEMENT/CHEMTRAILS/HAARP/WEATHER MODIFICATION
Messages Sent So Far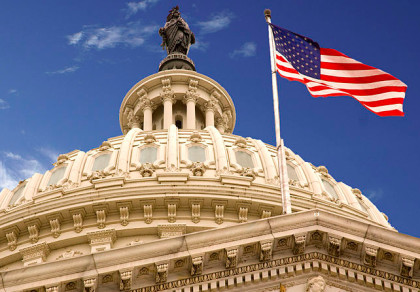 We, the undersigned, are requesting U.S. Congresspersons, Senators, and other Government employees and appointees to address the issue of ongoing geoengineering and HAARP activity that is taking place without the consent of the population. We are demanding that our government disclose information about such activity. As citizens of the U.S., we expect our government officials to represent us, address our valid concerns, and take action to terminate such environmentally risky programs that are also having a severe impact, both short and long term, on the health of our population.

The results of rainwater tests, soil sample tests, and standing water tests that have been done in various areas of the U.S. are all showing alarmingly high levels of aluminum, barium, strontium, other harmful substances. The heavy metal test results are consistent with ongoing discussions and existing patents for Stratospheric Aerosol Geoengineering. These heavy metals remain in our atmosphere and are falling upon our soil, our water supply, and our food supply. We are inhaling heavy metal particulate matter on an ongoing basis, and these nanoparticle-sized metals are being absorbed by our bodies, by those of our pets and livestock, and by our produce. Most notably, it is causing long term air pollution, resulting in severe respiratory diseases in our population, especially among those people most vulnerable.

The aerosolized metals being sprayed from jet aircraft are having a devastating effect on our trees, gardens, water and farms. Irreversible damage is being done to our ecosystems, and to our soil and water supply. Aluminum, once it enters the ecosystem, can never be removed.

We acknowledge that the negative effects of geoengineering extend far beyond the environment and the health of all living things. The damage that is occurring will have immeasurable effects on the economy, in the form of lost solar production, damage to crops, lost tourism income, and devalued real estate, among other industries.

We owe it to the next generation and all future generations to disclose the United States? role in geoengineering and HAARP and to demand that it be TERMINATED IMMEDIATELY!
Public Comments
May 10th, 2017
Dennis C. from Penn Valley, CA writes:
Please stop doing this to us!
May 9th, 2017
Doug S. from Delta, PA signed.
May 9th, 2017
Thomas P. from Mechanicville, NY writes:
Aren't the Legislative and Executive Branches of Government to represent the collective voices of...the PEOPLE? If this IS true (and it is as far as I recall from Civics class many years ago), why should I have to petition my government to NOT do something like spraying toxic substances into our skies that have NOT been tested on humans (except, in-so-far as that is the PURPOSE of doing such things!)? I do NOT want to be a guinea pig! I do NOT want to have to pay extra money to "detox," from the poisons you're spraying on my sky without my consent. Did you send me a letter informing me that barium, titanium, aluminum, strontium and other toxins were being sprayed over my head--for "weather modification," or whatever. NO, I never received such notification and neither did I approve such spraying that is clearly visible on many days of the week. All I have to do is.... LOOK UP! Yes, this petition demands that you disclose the activities related to geoengineering. However, you've been doing this secretly for over fifty years....why would you disclosed something you've obviously been covering up for so long! Of course, we want it disclosed (but such disclosure has recently come out as "we're thinking of doing weather modification." Are you kidding me? Do you think we're that stupid? Yes, disclosure would be nice--if you're actually capable of NOT keeping such things secret. But we want disclosure AND for it to stop! Just stop doing it!
May 8th, 2017
Chadwick V. from Fargo, ND writes:
THE EARTH IS NOT YOURS TO DESTROY! PLEASE STOP SPRAYING OUR SKIES!
May 8th, 2017
Alison P. from Santa Rosa, CA writes:
These heavy metals are detrimental to the brain.
May 7th, 2017
Charlotte M. from Santa Rosa, CA signed.
May 6th, 2017
Laura F. from Oconomowoc, WI signed.
May 3rd, 2017
Someone from Simi Valley, CA writes:
It doesn't take a scientist to see and know what damage these chemtrails are causing to our earth and our lives and yours ! The temperature goes up AFTER THEY SPRAY ! These chemtrails are melting the polar caps, sea life dying in MASSES, flash fires due to aluminum, air smells like chemicals..... So why do you think this is a good idea ????????
May 3rd, 2017
Thomas P. from Mechanicville, NY signed.
May 2nd, 2017
Someone from Pioneer, CA writes:
Geoengineering is making us sick. This is wrong and it needs to stop.
May 2nd, 2017
julie p. from Ventura, CA writes:
May 2nd, 2017
julie p. from Ventura, CA writes:
May 2nd, 2017
julie p. from Ventura, CA writes:
May 2nd, 2017
julie p. from Ventura, CA writes:
Apr 30th, 2017
Someone from Coos Bay, OR writes:
This hideous crime must be stopped!
Apr 28th, 2017
eva p. from Kissimmee, FL writes:
Apr 28th, 2017
Michael M. from Palos Verdes Peninsula, CA signed.
Apr 28th, 2017
Michael M. from Palos Verdes Peninsula, CA signed.
Apr 27th, 2017
Someone from Minneapolis, MN writes:
humanity cannot survive in a nano particle world without sunshine. When it is snowing in May in a state that has not seen even a handful of days with sunshine in months you have to seriously question the sanity of those making the decisions to do such things. The few days that we have had sunshine have even been taken from us with the ceaseless spraying. Please, stop the madness and put an end to the endless geoengineering of our skies
Apr 25th, 2017
Someone from Westminster, MD writes:
I have mucus that runs down the back of my throat and stays there. I have difficulty swallowig all the way i presume due to inflammation. At least once a week the spray makes me feel like i am on drugs and sometimes i feel like i am moving in slow motion. I experiece headaches, inflammation in my nostrils where they throb and swollen eyes! And it is because of the deliberate spraying!
Apr 24th, 2017
Chad W. from San Pierre, IN writes:
This has to stop. Who or what gives people or Governments the right to use mankind as lab rats in their global science experiments. I find it hard to cope with life, knowing that there is an obvious threat to mankind, so evil that "IT" would publicly poison the masses. I find it harder to cope with the fact that people don't seem to notice, or for that matter, even care that this is happening. I have made a choice, I declare war, and I will stop at nothing to bring an end to Geoengineering.
Apr 24th, 2017
Eden G. from Yuba City, CA writes:
This is absolutely scary and in saying it has to stop now
Apr 24th, 2017
Antonia T. from Duarte, CA signed.
Apr 22nd, 2017
Laura P. from Homewood, CA writes:
This is Destroying our children, ourselves(mentally and physically and all creatures and plantlife on earth
Apr 22nd, 2017
Richard Z. from Phoenix, AZ signed.
Apr 20th, 2017
Barry M. from Patterson, MO signed.
Apr 19th, 2017
Clint E. from Hays, KS signed.
Apr 18th, 2017
Marisol M. from Tampa, FL signed.
Apr 17th, 2017
Nick L. from Frankfort, IN signed.
Apr 17th, 2017
Someone from Lexington, KY writes:
Apr 16th, 2017
Marcia W. from Rimrock, AZ writes:
Today is Easter and white sands air force base is spraying like gang busters, even on a holy and federal holiday. Our skies in Arizona are no longer beautiful and natural. What people won't do for money. Poison their own family.
Apr 16th, 2017
SCOTT M. from Cordova, TN writes:
I DO NOT CONSENT TO SOLAR RADIATION MANAGEMENT, GEOENGINEERING, CHEMTRAILS, HAARP.
Apr 16th, 2017
Suzanne S. from Hagerstown, MD writes:
Why oh why is this insult on our planet and all inhabitants being done!
Apr 15th, 2017
CHERYL F. from Silverton, OR writes:
04/15/2017 : 'THE MOST CRIMMINAL OFFENCE': THE PEOPLE SHOULD KNOW (((GEOENGINEERING ))) HAS ALREADY BEEN DEPLOYED UPON PUBLIC & PRIVATE LANDS~! IT IS BEING DUMPED INTO OUR LAKES & STREAMS FUNNELING OUT TO OUR OCEANS> THEY ARE ACIDIFYING @ AN ALARMING RATE~! THE PLANET IS DYING BECAUSE of DISRUPTION TO THE NATURAL RHYTHM of ECOLOGICAL HOMOSTASIS =/> SUSTAINABILITY~! THE PLANET CANNOT MEND ITSELF (RESET.) IT IS BEING KILLED~! ....
Apr 15th, 2017
Lisa P. from Hayward, CA writes:
Stop the man made poisons!!! :(
Apr 15th, 2017
Chad K. from Oakland, CA signed.
Apr 15th, 2017
Leonard P. from Oakland, CA writes:
Stop this insanity now.....
Apr 12th, 2017
Rob K. from Wilmington, NC signed.
Apr 12th, 2017
Janice H. from Buna, TX writes:
Apr 12th, 2017
Mindy W. from Ansonia, CT signed.