PETITION AGAINST GEOENGINEERING/SOLAR RADIATION MANAGEMENT/CHEMTRAILS/HAARP/WEATHER MODIFICATION
Messages Sent So Far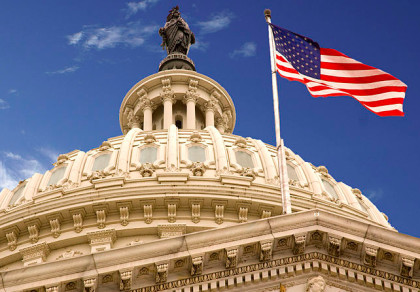 We, the undersigned, are requesting U.S. Congresspersons, Senators, and other Government employees and appointees to address the issue of ongoing geoengineering and HAARP activity that is taking place without the consent of the population. We are demanding that our government disclose information about such activity. As citizens of the U.S., we expect our government officials to represent us, address our valid concerns, and take action to terminate such environmentally risky programs that are also having a severe impact, both short and long term, on the health of our population.

The results of rainwater tests, soil sample tests, and standing water tests that have been done in various areas of the U.S. are all showing alarmingly high levels of aluminum, barium, strontium, other harmful substances. The heavy metal test results are consistent with ongoing discussions and existing patents for Stratospheric Aerosol Geoengineering. These heavy metals remain in our atmosphere and are falling upon our soil, our water supply, and our food supply. We are inhaling heavy metal particulate matter on an ongoing basis, and these nanoparticle-sized metals are being absorbed by our bodies, by those of our pets and livestock, and by our produce. Most notably, it is causing long term air pollution, resulting in severe respiratory diseases in our population, especially among those people most vulnerable.

The aerosolized metals being sprayed from jet aircraft are having a devastating effect on our trees, gardens, water and farms. Irreversible damage is being done to our ecosystems, and to our soil and water supply. Aluminum, once it enters the ecosystem, can never be removed.

We acknowledge that the negative effects of geoengineering extend far beyond the environment and the health of all living things. The damage that is occurring will have immeasurable effects on the economy, in the form of lost solar production, damage to crops, lost tourism income, and devalued real estate, among other industries.

We owe it to the next generation and all future generations to disclose the United States? role in geoengineering and HAARP and to demand that it be TERMINATED IMMEDIATELY!
Public Comments
Jan 9th, 2017
Austin D. from Glendale, AZ writes:
I'm really tired of working so hard to be healthy only to come outsides and see these aluminum clouds. WE are not stupid. Can you please do right by your people and stop this. I find it weird that this is marked off as a "conspiracy theory" when I can breathe clearly during the days that the storm comes through and cleans the air than two days after the storm we're back to misty aluminum "clouds" that reflect light (blinds me even when looking the opposite direction due to reflection off your metal particles) and I'm coughing like I just smoked a pack of cigarettes before my run. Much appreciated big bro.
Jan 9th, 2017
Renee Q. from Spring, TX signed.
Jan 7th, 2017
Someone from Morgan Hill, CA writes:
Would be willing to sign a petition to stop manipulating the climate and adding harmful chemicals to the atmosphere. Also would help to gather more signatures on this issue.
Jan 6th, 2017
Scott W. from White Salmon, WA signed.
Jan 4th, 2017
Robert G. from Jennings, FL writes:
Stop this heinous crime. Its a war crime and a human rights violation. Stop spraying people, plants and pets with poisons.
Jan 2nd, 2017
BEVERLY W. from FLORA, IL signed.
Jan 1st, 2017
Someone from Fort Wayne, IN writes:
You don't know what the hell your doing. Stop ****ing up this world. Please
Dec 29th, 2016
Leslie J. from Fayetteville, NC writes:
Been following this for 4 years. Have over 300 pictures and some videos, all taken by me. With the absurd explanation that these are contrails, why does a plane not fall out of the sky when the contrail 'stops'. Elementary...because they are not contrails. Jets in flight patterns? No. They fly all over the place, crisscross, turn off and on and certainly are not limited to the flight plan routes. Harmless? Not according to the patented info on it's contents And the list is long. Generally, the list starts out 'aluminum, barium, strontium' but the list is long.. It is an insult to see articles saying scientists debunk this. This is worldwide to boot. 137 countries held anti-geoengineering marches on Earthday almost 2 years ago. I know, I was at one. This is absolutely criminal and there is going to be a special place in hell for all government bastards behind this.
Dec 19th, 2016
Someone from Cedar Park, TX signed.
Dec 19th, 2016
Kay G. from Scottsdale, AZ writes:
Stop the insanity..I live in Scottsdale Arizona where were sprayed Bailey even with black Chemtrails and I have plenty of video or take the full rate out of our water we have the highest autism dementia cancer Parkinson's rate in the country you bunch of insane people protect the GMO side of her food. It's obvious you want it's all second dead you were bunch of psychos
Dec 17th, 2016
Angela P. from Camden, TN writes:
At the very least, we need more transparency about WHY this is happening. I would personally like to see the sky again the way I remember it looking when I was younger. If chemtrails are for the greater good and are being used to protect earth's inhabitants from harmful space weather, then why deny that they exist. If there is nothing wrong or unethical about geoengineering, why is the Department of Energy refusing to release the names of the scientists working on the project? When President-elect Trump asks for their names, why is it being labeled, by the DOE, as a "witch hunt"? Seems to me that if there's nothing to hide, nothing being done wrong, these scientists would jump at the chance to attach their names to their work. Things just do not add up in this scenario.
Dec 16th, 2016
Shelley W. from Panama city, FL signed.
Dec 15th, 2016
Lauren S. from Sonoma, CA writes:
And Now for Some Really Good News ! ! ! Regenerative Agriculture is a quick, cheap, and sustainable way to get our planet back to 350 ppm of atmospheric CO2. An astounding claim, considering that this year we hit 400 ppm ! Dr. David C. Johnson, from the U. of New Mexico, reports that when farmers use organic no-till methods and inoculate their soil with mycorrhizal fungi, that raises soil fungi to a 1:1 ratio with soil bacterial, and sequesters up to 50 tons of CO2 per acre in a stable form that doesn?t degrade back into the atmosphere. Dr. Johnson?s calculations show that this could offset all human-caused CO2 emissions. Such a reversal would require only about 11 percent of world?s arable land? which is reasonable since twice this amount of land is fallow at any time worldwide. Farmers growing crops on other acreage without turning the soil would further increase CO2 sequestration. But wait, there?s more! Soil rich in mycorrhizal fungi produces twice the yield with no extra irrigation, showing the vast potential of this long overlooked type of biomimicry in our ever more water-deficient world. Further, with an increase in fungi, there is no need to add nitrate to the soil, which avoids the big problems of polluting water tables, rivers, and oceans with synthetic nitrogen runoff, and saves massive amounts of energy currently used to make nitrogen fertilizer. Also, mycorrhizal fungi help ?traditional? seeds outperform GMO seeds. Plus, regenerative farming never leaves the soil uncovered, exposed to water and wind erosion. Former governor of Iowa Robert Ray said, "For every bushel of corn produced, we lose two bushels of soil." And one more thing? American farmers could earn $250 an acre for CO2 sequestration, once the government sets up a carbon capture incentive program for farmers the way other nations have. So why isn?t this incredible CO2 sequestration already happening? Because plowing kills off mycorrhizal fungi. This is our 10,000-year-old mistake. Crops cannot flourish without the fungi, which are like million-fingered gloves around the roots of plants. Fungi ?earn? 20 to 50% of the sugars plants make by photosynthesis, in return for the fungal mycelia bringing minerals to the plant roots. ? To emphasize why this type of farmland management is crucial, Dr. Johnson?s diagrams and graphs show that NONE of the widely discussed high tech CO2 reduction methods, which are expensive and high risk, could get enough CO2 out of the atmosphere in time to protect us from runaway methane release due to melting tundra and warming polar sea beds, which would irrevocably make earth unlivable for most life. Regenerative Agriculture pulls the rug out from under GeoEngineering, (also called chemtrails) a big, secret government program done ?for our own good? that fills the atmosphere with nano aluminum, cesium, etc. which then can be zapped with up to 3.6 gigawatts of radio energy from dozens of antenna farms around the world precisely aimed to bounce off the ionosphere and create or cancel storms far over the horizon. Side effects: sunlight is blocked, oxygen and water escape into space, the ozone layer is shredded so more UV light reaches earth, explaining the ?mysterious? death of millions of trees. In short, despite their claims, this method is not the smart way to deal with climate change. It's just a way for the biggest military contractors and Wall Street to make billions, and the sociopath CEOs don't even care that their own grandchildren may not survive because the earth is so damaged. Trend is not destiny ! Mother Nature?s 400 million-year-old magic fungi could solve huge problems for us ?higher life forms?? if we just listen. Now you know, so feel free to pass along this evolutionary information. Resources Video of Dr. David Johnson?s recent talk (including his diagrams and graphs) sponsored by Chico State?s Regenerative Agriculture Initiative: http://rcemedia.csuchico.edu/Mediasite/Play/051dc1c1743448458a6eddc09c4d6c3b1d Ronnie Cummings, Organic Consumers Association, explains Dr. Johnson?s work: https://www.organicconsumers.org/news/carbon-underground-reversing-global-warming Rodale Institute: Reversing Climate Change by Farming Organically http://rodaleinstitute.org/reversing-climate-change-achievable-by-farming-organically/ Mycorrhizae in Crop Production http://www.acresusa.com/mycorrhizae-in-crop-production The Fungi Thing about Soil http://www.resilience.org/stories/2015-12-21/the-fungi-thing-about-soil Review of Jerry Brunetti?s book The Farm as Ecosystem http://www.westonaprice.org/book-reviews/the-farm-as-ecosystem-by-jerry-brunetti/ Mutualistic Relationships with Fungi and Fungivores https://www.boundless.com/biology/textbooks/boundless-biology-textbook/fungi-24/ecology-of-fungi-151/mutualistic-relationships-with-fungi-and-fungivores-599-11817/
Dec 15th, 2016
Someone from Fort Lauderdale, FL writes:
I AM SO FEARFUL FOR THE FUTURE OF MY INNOCENT AND FRAGILE CHILDREN.
Dec 14th, 2016
michael v. from russiaville, IN signed.
Dec 14th, 2016
Someone from Oakhurst, NJ signed.
Dec 14th, 2016
Someone from Winterville, NC writes:
I wake up every day to hazy sky's. Not sure what the long term effects of this will be but I know it's NOT NORMAL. Please stop!
Dec 14th, 2016
Kathleen R. from Riverside, CA writes:
Dec 14th, 2016
David K. from Moreno Valley, CA signed.
Dec 13th, 2016
Someone from Orlando, FL signed.
Dec 13th, 2016
Rachel P. from Austin, TX writes:
I was thinking about this earlier today, and I was thinking about Ronald Reagan having suffered a very serious case of Alzheimer's. Even the elite are not immune. Even if the elite were able to go underground in shelters and somehow be protected from this destruction, their souls will not follow.
Dec 13th, 2016
dominic W. from Orlando, FL writes:
This spraying of your very own citizens without their knowledge must be stopped immediately . The effects the sprayings will have on Earth is horrendous eventually the soil will all be dried which means no crops , we will all starve , the air will no longer be sufficient enough to breath , and we will all have weakened immune systems It currently blocks %20 of our sun eventually the whole sky will be painted grey-white with the chemical emissions . Not to mention the act of the spraying is unconstitutional it denies our personal rights granted to us by our creator not one man , no man has the power to control the life / death of the inhabitants of Earth . Stop trying to kill your very own citizens . Anyone who is involved in these sprayings shall be imprisoned for treason and breaking set rules under the constitution . under US code section1520a title50 it states a) Prohibited activitiesThe Secretary of Defense may not conduct (directly or by contract)? (1) any test or experiment involving the use of a chemical agent or biological agent on a civilian population; or (2) any other testing of a chemical agent or biological agent on human subjects. (b) ExceptionsSubject to subsections (c), (d), and (e), the prohibition in subsection (a) does not apply to a test or experiment carried out for any of the following purposes: (1) Any peaceful purpose that is related to a medical, therapeutic, pharmaceutical, agricultural, industrial, or research activity. (2) Any purpose that is directly related to protection against toxic chemicals or biological weapons and agents. (3) Any law enforcement purpose, including any purpose related to riot control. (c) Informed consent required The Secretary of Defense may conduct a test or experiment described in subsection (b) only if informed consent to the testing was obtained from each human subject in advance of the testing on that subject. (d) Prior notice to Congress Not later than 30 days after the date of final approval within the Department of Defense of plans for any experiment or study to be conducted by the Department of Defense (whether directly or under contract) involving the use of human subjects for the testing of a chemical agent or a biological agent, the Secretary of Defense shall submit to the Committee on Armed Services of the Senate and the Committee on Armed Services of the House of Representatives a report setting forth a full accounting of those plans, and the experiment or study may then be conducted only after the end of the 30-day period beginning on the date such report is received by those committees. (e) ?Biological agent? defined In this section, the term ?biological agent? means any micro-organism (including bacteria, viruses, fungi, rickettsiac, or protozoa), pathogen, or infectious substance, and any naturally occurring, bioengineered, or synthesized component of any such micro-organism, pathogen, or infectious substance, whatever its origin or method of production, that is capable of causing? (1) death, disease, or other biological malfunction in a human, an animal, a plant, or another living organism; (2) deterioration of food, water, equipment, supplies, or materials of any kind; or (3) deleterious alteration of the environment. So tell me why the spraying of chemical trails is still on-going if it goes against the constitution ?
Dec 13th, 2016
Lisa H. from San Francisco, CA writes:
Do you not owe it to your descendants and to the youth of today to look into discontinuing this horrific science experiment on all of our lives, including yours? I do not want the human population to be lab rats for government & big money interests in controlling weather patterns for evil. This type of massive chemical interference into our already disastrous carbon dioxide polluted environment needs serious acts of defiance. I urge you vehemently to please stand up and use your voice for the good of the human race and the planet.
Dec 13th, 2016
Jerome G. from boynton beacn, FL writes:
STOP KILLING OUR PLANET, ANIMALS OURSELVES AND MOST OF ALL OUR PLANET. WAKE UP PEOPLE, DO SOMETHING ABOUT IT BEFORE IT'S TOO LATE!!!
Dec 10th, 2016
John C. from Dugger, IN writes:
Founder and representing Indiana Skywatchers group.
Dec 7th, 2016
Anna K. from Wenatchee, WA signed.
Dec 7th, 2016
Someone from Longwood, FL signed.
Dec 6th, 2016
gail b. from San Mateo, CA signed.
Dec 5th, 2016
Corey E. from Fort Wayne, IN writes:
Stop poisoning your own people, is this your attempt to kill us softly.
Dec 5th, 2016
marlena s. from Rincon, GA writes:
STOP HARMING US WE ARE AMERICANS WE DESERVE CLEAN AIR. The spraying over Savannah GA is 24 7 We hardly have clear sky's anymore. I want to move from this horror and there is NO PLACE SAFE IN THE US In a tax paying citizen. Please help us Mr Trump. IINtired of being sick God should be controlling the weather
Dec 4th, 2016
Someone from Hillsboro, OR writes:
Dec 4th, 2016
Someone from Hellertown, PA writes:
There is ONLY one earth that The Creator gave us, and people in high places all over the world are destroying it, poisoning it. You only get one chance in this life to do what's right, then you will die and face your Maker. Do the right thing!
Dec 4th, 2016
Bobby G. from Murfreesboro, TN writes:
PLease stop the spraying in my State. I believe that the metal particles being used are causing illnesses.
Dec 3rd, 2016
Baily J. from Roslyn, WA signed.
Dec 3rd, 2016
Tiffany H. from Owensboro, KY writes:
This is sick! You're poisoning your own citizens so you can control the weather?! And on top of that you don't even disclose to the public (aka the people you're poisoning) that you're doing these things so that they have a say in the matter and are educated as to what is happening. This is not democracy. This is very un-American and incredibly inhumane. These are living things that you're harming. You are destroying our natural home, the Earth. This madness needs to stop.
Dec 1st, 2016
Someone from Flat Rock, MI writes:
STOP THIS MADNESS IT IS INHUMANE! WE THE PEOPLE LIVED AND BREATHED ON THIS EARTH, WE ARE HUMANS NOT GUINEA PIGS AND WE WANT THE REAL NATURE'S NOT FABRICATED BY YOUR IMBECILE PROGRAMS!
Dec 1st, 2016
William L. from Flat Rock, MI writes:
PEOPLE ARE NOT GUINEAPIGS !!!!!
Nov 30th, 2016
Someone from Bangor, ME writes:
Sick of bein sick from odd symptoms and doctors having no clue. sick of clouds and gray skies.i suffer from most all of the symptoms everyone is mentioning.
Nov 29th, 2016
Someone from Azusa, CA writes:
Its unhumane, unethical and endagering human health. We all have children that will greatly be affected. Not just mine but everyones loved ones including the ones approving these acts.
Nov 28th, 2016
Someone from San Bernardino, CA writes:
This is not right. We as human beings have to fight against this. The government does not get to say what happens to our environment and our lives. They have been doing this for years and have done a lot of damage. We have to fight back and say enough is enough.