PETITION AGAINST GEOENGINEERING/SOLAR RADIATION MANAGEMENT/CHEMTRAILS/HAARP/WEATHER MODIFICATION
Messages Sent So Far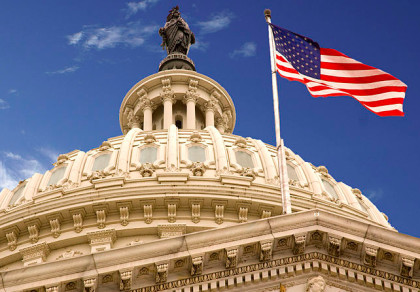 We, the undersigned, are requesting U.S. Congresspersons, Senators, and other Government employees and appointees to address the issue of ongoing geoengineering and HAARP activity that is taking place without the consent of the population. We are demanding that our government disclose information about such activity. As citizens of the U.S., we expect our government officials to represent us, address our valid concerns, and take action to terminate such environmentally risky programs that are also having a severe impact, both short and long term, on the health of our population.

The results of rainwater tests, soil sample tests, and standing water tests that have been done in various areas of the U.S. are all showing alarmingly high levels of aluminum, barium, strontium, other harmful substances. The heavy metal test results are consistent with ongoing discussions and existing patents for Stratospheric Aerosol Geoengineering. These heavy metals remain in our atmosphere and are falling upon our soil, our water supply, and our food supply. We are inhaling heavy metal particulate matter on an ongoing basis, and these nanoparticle-sized metals are being absorbed by our bodies, by those of our pets and livestock, and by our produce. Most notably, it is causing long term air pollution, resulting in severe respiratory diseases in our population, especially among those people most vulnerable.

The aerosolized metals being sprayed from jet aircraft are having a devastating effect on our trees, gardens, water and farms. Irreversible damage is being done to our ecosystems, and to our soil and water supply. Aluminum, once it enters the ecosystem, can never be removed.

We acknowledge that the negative effects of geoengineering extend far beyond the environment and the health of all living things. The damage that is occurring will have immeasurable effects on the economy, in the form of lost solar production, damage to crops, lost tourism income, and devalued real estate, among other industries.

We owe it to the next generation and all future generations to disclose the United States? role in geoengineering and HAARP and to demand that it be TERMINATED IMMEDIATELY!
Public Comments
Mar 8th, 2017
Charles N. from Mertztown, PA writes:
Do you remember when we were young and saw beautiful blue skies? Stop destroying our atmosphere.
Mar 8th, 2017
Laura V. from Jamul, CA writes:
Stop spraying us like roaches this is a outrage we know the governments of the world along with the united nations, club of Rome, committee of 300 are behind this. Stop this now there is plenty of room on earth for all of us to live. Who made you God to thin the populations out. Why don't you start with yourselves and your families. Let us breath clean air. Our God given right!
Mar 8th, 2017
Someone from Jamul, CA writes:
Mar 8th, 2017
Someone from Trenton, NJ writes:
Please end chemtrails and stop destroying our air and climate!
Mar 7th, 2017
Karen H. from Naples, FL writes:
Stop Poisioning The Planet! We are sick and tired of being sick and tired!
Mar 7th, 2017
Someone from Cottonwood, CA writes:
We are sick of being sick, due to this junk!! Be responsible, take care of your people!!
Mar 7th, 2017
Cynthia K. from Los Angeles, CA writes:
This is part of a genocide program that was implemented for the purpose of population control disguised as so called geoengineering. We are aware of what our government is doing. We all know why our immune systems are weak, why we don't feel well, and why we have no energy. All one has to do is look at the sinister lines in the sky. One doesn't have to be a rocket scientist, a monkey could figure it out. We are aware!!! It's time for our government to recognize that we are on to them. We the people demand the chemtrails to stop!!!
Mar 7th, 2017
Cheryl A. from Riverside, CA writes:
STOP the plaid designs of death in our skies-Stop the Spraying! We cannot breathe!
Mar 7th, 2017
Tina S. from Pacific Junction, IA writes:
You have no right to spray toxic chemicals into the atmosphere. Nobody owns the atmosphere or is entitled to wipe out other species, knowingly. This type of warfare will not be tolerated by the masses. We were born onto this planet and many of us do care about humanity and the environment and have no tolerance for corporate egotism and greed. Throughout history we have proven that we have not learned from our mistakes. All the money in the world will not save you once your shelter is gone.
Mar 7th, 2017
Matt B. from Concord, NH writes:
Stop the lies . Is there any hope of integrity in public office?
Mar 6th, 2017
glen s. from Richmond, VA writes:
This agenda needs to stop and full disclosure needs to take place. All the programs need to stop, this is doing nothing but harm.
Mar 6th, 2017
Netti E. from Hialeah, FL signed.
Mar 6th, 2017
Someone from Knoxville, TN writes:
Mar 6th, 2017
Someone from Reidsville, NC writes:
Mar 5th, 2017
Dawn S. from Miami, FL writes:
Our air has been filled with toxic metals and manipulated long enough.The time for this endless testing on the people of earth has got to end forever! The air and earth are not to be bought or controlled or tested upon this way! No one ever consented to this and it was never mentioned because we the inhabitants of this earth would never agree to the abuse she has been under long enough!
Mar 5th, 2017
Sandra K. from Oroville, CA writes:
Geoengineering is a big money maker for the people doing it and getting paid to continue it. They have lost their souls. Poisoning the earth is not going to stop global warming it is going to obliterate everything we hold dear as we watch the environment, our children, and ourselves suffer. Where is your heart? Stop geoengineering today. Watch this video to get the names of the companies that are making money doing this plus what toxic heavy metals that you and your loved ones are being sprayed with: https://www.youtube.com/watch?v=6HBh2xUH6PI&t=270s.
Mar 5th, 2017
Someone from Lafayette, CO writes:
Mar 5th, 2017
Someone from Las Cruces, NM signed.
Mar 4th, 2017
Someone from Eugene, OR signed.
Mar 4th, 2017
Someone from Sylmar, CA signed.
Mar 3rd, 2017
Someone from Santa Barbara, CA writes:
Geoengineering/Chemtrsils are crimes against humanity and our planet and it must be stopped!
Mar 2nd, 2017
Bobby R. from Roseboro, NC signed.
Mar 1st, 2017
Someone from Brooksville, FL writes:
It is demonic in nature to poison the entire planet and all existing forms of life. In 2007 the USA started the clean up in Vietnam caused by Agent Orange because of the horrific birth defects it is causing to this day. You will be held accountable, for you have been put in office and taken a Oath to protect ALL your constituents from Foreign invasion. This goes beyond horror. Remember you are breathing the same air and so also are your children and grandchildren. This is a PANDEMIC problem and perhaps you can stand up and save the world from utter destruction and MAN-MADE Geoengineering owning the weather. I did not consent for Owning the Weather nor did I agree to you taking over my mind and soul. GOD will protect HIS children the question is who's child are you. HE is all knowing. Save the Planet and stop CHEMTRAILS.
Feb 27th, 2017
zara w. from Cumming, GA writes:
This is wrong this hurts us and our environment. Without a healthy environment we can't have healthy people,plants and animals. This needs to stop. We are such an advanced species we have renewable resources and we choose to pillage the non-renewable ones ,why? We're killing our planet and looking to other planets to sustain life? Why not protect and save the one we have and so selfishly are destroying. These chemicals are changing the temperature in the atmosphere causing mold and mildew and diseases to infiltrate our body's and our plants and trees. It's changing our season's and causing animals to die because their biological clocks are screwed up. There chemicals are getting into our water supply and causing mental and physical illnesses. How is this legal, how is this okay? There will be no change unless people stand up and act on it. Please stop this madness.
Feb 27th, 2017
Randall W. from Halethorpe, MD writes:
Feb 26th, 2017
Georgia D. from Oak Run, CA signed.
Feb 25th, 2017
Someone from Pittsburgh, PA writes:
the poisons that are being sprayed should, by Karma, cause the pilots and their families, and especially the 'higher-ups' that call for ths madness, to be as sick as the people affected by this insane crime against Humanity; I can only pray that more people wake up and give their v oice to stop ALL geoengineering
Feb 25th, 2017
ronald h. from Kingston, NH writes:
My longterm girlfriend is hardly able to function on daily basis,this "BS" induced into people & pets MUST BE PUT TO AN END!! PLEASE!! PRETTY PLEASE!!
Feb 24th, 2017
Someone from Sautee Nacoochee, GA writes:
STOP THIS CRIMINAL ACT! WE DID NOT CONSENT TO GEOENGINEERING!
Feb 23rd, 2017
Nicholas M. from Sacramento, CA writes:
Is this a real Petition I just signed, because I hope so, This issue of geoengineering is so Ludacris , these culprits that do this crime should have been dead or in prison years ago !
Feb 20th, 2017
Dennis W. from Hanson, KY writes:
The people involved in the "Chemtrail Spraying" should be arrested and placed in jail without bail because of the damage they have already done and are still creating Nation wide. Furthermore, The whole program should be made transparent and the perpetrators should be brought to justice and receive a life sentence, or the death sentence, for harming the world's environment and devastation to humanity.
Feb 19th, 2017
Someone from Pembroke, MA writes:
This is incredibly sinister. The choice to poison people without their knowledge nor consent is pure evil. Stop this immediately. My spirit has been forever changed by this revelation. I never knew such a crime against humanity could happen on such a large scale and its terrifying. Rebel against the evil Empire. We are not parasites, but luminous life & our spirit is stronger than you can could ever imagine.
Feb 19th, 2017
Someone from Keyport, NJ signed.
Feb 19th, 2017
Michael S. from east brunswick, NJ signed.
Feb 19th, 2017
Someone from Cotati, CA signed.
Feb 17th, 2017
Someone from Bradenton, FL writes:
Stop putting the health of our children at risk every single day!
Feb 17th, 2017
Beth P. from Malabar, FL writes:
Feb 17th, 2017
Danielle B. from West Islip, NY writes:
Feb 16th, 2017
danielle b. from West Islip, NY signed.
Feb 16th, 2017
Casey F. from Huntington, WV writes:
Lets take them down by peace or force. Their choice