PETITION AGAINST GEOENGINEERING/SOLAR RADIATION MANAGEMENT/CHEMTRAILS/HAARP/WEATHER MODIFICATION
Messages Sent So Far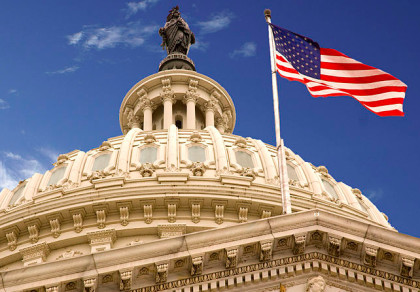 We, the undersigned, are requesting U.S. Congresspersons, Senators, and other Government employees and appointees to address the issue of ongoing geoengineering and HAARP activity that is taking place without the consent of the population. We are demanding that our government disclose information about such activity. As citizens of the U.S., we expect our government officials to represent us, address our valid concerns, and take action to terminate such environmentally risky programs that are also having a severe impact, both short and long term, on the health of our population.

The results of rainwater tests, soil sample tests, and standing water tests that have been done in various areas of the U.S. are all showing alarmingly high levels of aluminum, barium, strontium, other harmful substances. The heavy metal test results are consistent with ongoing discussions and existing patents for Stratospheric Aerosol Geoengineering. These heavy metals remain in our atmosphere and are falling upon our soil, our water supply, and our food supply. We are inhaling heavy metal particulate matter on an ongoing basis, and these nanoparticle-sized metals are being absorbed by our bodies, by those of our pets and livestock, and by our produce. Most notably, it is causing long term air pollution, resulting in severe respiratory diseases in our population, especially among those people most vulnerable.

The aerosolized metals being sprayed from jet aircraft are having a devastating effect on our trees, gardens, water and farms. Irreversible damage is being done to our ecosystems, and to our soil and water supply. Aluminum, once it enters the ecosystem, can never be removed.

We acknowledge that the negative effects of geoengineering extend far beyond the environment and the health of all living things. The damage that is occurring will have immeasurable effects on the economy, in the form of lost solar production, damage to crops, lost tourism income, and devalued real estate, among other industries.

We owe it to the next generation and all future generations to disclose the United States? role in geoengineering and HAARP and to demand that it be TERMINATED IMMEDIATELY!
Public Comments
Feb 1st, 2017
jessi h. from Springfield, MO signed.
Jan 31st, 2017
Robert G. from Jennings, FL writes:
Stop this war crime and crime against humanity. This is unconstitutional and criminal. This is part of their mind control agendas and their soft kill slow kill program.
Jan 31st, 2017
Someone from Colorado Springs, CO writes:
I love in Colorado Springs, CO and the chemtrails are done the most on nice days when people will be out. We need to rise up! This is not right - we are being killed slowly!
Jan 31st, 2017
Someone from Broomfield, CO writes:
I live under the Boulder, CO flight path. I am generally of good health and know when my nasal passages feel burning and eyes itch it's from the spraying. This is chemical war fare. You do not have my permission to use me and my fellow Americans as science experiments to see what repercussions this will cause to our health.
Jan 31st, 2017
Someone from San Jose, CA writes:
My body is really sick from this assault
Jan 31st, 2017
Someone from Concord, CA writes:
This is so upsetting! Why are we NOT informed of this going on? We are breathing this and we have a right to vote on this!
Jan 31st, 2017
Michelle R. from Walnut Creek, CA writes:
I strongly disagree with this toxic spraying. It needs to stop now. I do not want my air, water or earth to contain this toxin. It is having a devastating effect on our world. STOP IT!
Jan 30th, 2017
Toni S. from Shelby, MI signed.
Jan 29th, 2017
Someone from National City, CA writes:
Please share this petition and educate yourself about this controversy. Let our voices unite!
Jan 29th, 2017
Chris A. from Tulsa, OK writes:
Jan 28th, 2017
Michele P. from Naples, FL writes:
Please stop. Your killing the human population! We Have a right to this earth not just you!! Wait till one of your loved comes very sick because of the bad things you all have sprayed upon us.
Jan 28th, 2017
Alison T. from Glen Allen, VA writes:
Stop trying to slowly kill us with toxic chemicals while you make plans to go to underground facilities in Anarctica. We know what your plan is and the real reason President Obama went to Argentina or John Kerry went to New Zealand. And we also know you are currently being prevented from escaping to your secret, black project, off-planet facilities on which you spent trillions of taxpayer dollars, (while you tried to ensure planet earth was made inhabitable to humans but habitable to Draco beings, with whom you made treaties after WWII). The people are awake. We also know George Soros and the rest of your globalist buddies financed that Ukranian revolt. It was all about getting liquid natural gas contracts for Joe Biden's son, Hunter Biden, and John Kerry's son-in-law. I've been watching the "sprayers" for a long while. They don't make any noise. They don't register on Flightradar 24.com. I'm certain John Holdren's buddies are using drones, since too many pilots have exposed geoengineering (Operation Indigo Skyfold). P.S. You've killed all the honey bees and now we can't even grow tomatoes on our deck. Good job globalists!!
Jan 28th, 2017
Cindy T. from Naples, FL writes:
Please stop this, you are killing life on this planet!
Jan 28th, 2017
Joe P. from Naples, FL writes:
Please stop the spraying! It is a human catastrophe!
Jan 28th, 2017
Molly P. from Rocky Ford, CO writes:
Jan 27th, 2017
james e. from Groveton, TX writes:
Jan 26th, 2017
georgette c. from Houston, TX writes:
Stop the spraying! I have noticed a definite impact on the environment...my chickens free range and are starving at the end of the day...5 yrs ago they ate bugs all day..now there is little to be found. My garden has not produced a in 3 yrs. This cannot be explained away as "contrails" we are not blind.
Jan 26th, 2017
Missy M. from West Palm Beach, FL writes:
This has to stop. This program is destroying all species and life systems on this planet and sickening all of humanity. This has to end NOW or we as a civilization, as a life form, will become EXTINCT. No human beings deserve to be poisoned. We all deserve LIFE, LIBERTY, and the PURSUIT of JUSTICE. Please end this now.
Jan 24th, 2017
Someone from Del Mar, CA signed.
Jan 22nd, 2017
Someone from Blairsville, GA writes:
Too many people with upper respiratory illnesses. COPD and asthma, Alzheimers and Cancer.
Jan 20th, 2017
Someone from Tampa, FL signed.
Jan 20th, 2017
Elizabeth W. from East Amherst, NY writes:
STOP IT!!! STOP IT!!!! STOP IT!!!!! YOU WORK FOR US - WE THE PEOPLE - WE PAY YOUR SALARY!!! THEREFORE, THIS MUST END RIGHT NOW!!!!
Jan 19th, 2017
Timothy L. from Summerfield, FL writes:
Jan 18th, 2017
Someone from Fort Wayne, IN writes:
Stop all this crappy, I don't recall every human on earth giving consent to this so without consent I guess we could sue you for harming our health and causing harm to earth and living organisms and we'll as causing disasters that have taken lives.
Jan 18th, 2017
Dr. Mary A. from Tampa, FL writes:
Please stop the spraying! The continued downward spiral of health effects this spraying is imposing on humanity is no different than Agent Orange during the Vietnam war, the gas chambers during the holocaust or the GMO's in our BIG Food and Flouride in our water. You may consider it as the most illegal Legal Genocide led right here in good ole USA by our non governed yet, authorized MIC. Do not think for a minute that any senator or leader in this country will be spared if these chemicals continue to poison the earth and its living creatures because those poisons will de-bunk the deepest of bunkers and underground worlds you think may contain you and give you Life. For Life is within what God gifted us to live from and on the lay of the land ALL LIFE was created without Inert Heavy Toxic Metals! Please spare us and all of our United Nations involved in NATO. The innocent people that helped you fund this evil cause of geothermal engineering and manipulation are pleading for you to allow us the right to choose if this is something we want first! You never asked us permission! How rude! You have made choices for us , or rather, "death sentences" for us, that we do not deserve, nor did we elect to be the human experiment for these engineers that feed off the military industrial complex. Please stop the madness immediately before the path of destruction continues to implode us all! We choose LIFE! Without the Engineered chemicals! Please do all you can to stop this if you have the power to! We beg you!
Jan 17th, 2017
lexy from Hebron, NH writes:
Your making us all sick!! I worry about my children playing outside!!
Jan 16th, 2017
Someone from Hamilton, AL writes:
For the love of a God, please stop this spraying!!!
Jan 16th, 2017
Peter K. from San Rafael, CA writes:
Jan 16th, 2017
Michael P. from Port Jefferson Station, NY writes:
we need to stop "geoengineering"... it's pointless and serves no purpose for humanity
Jan 15th, 2017
Someone from Midland, MI writes:
do not spray us with chemicals you stupid scientist.
Jan 15th, 2017
Someone from Virginia Beach, VA writes:
do not spray us with chemicals you stupid scientist.
Jan 12th, 2017
michael b. from Gadsden, AZ signed.
Jan 12th, 2017
Megan H. from Monroe, GA writes:
We as the people have children and this needs to stop now
Jan 12th, 2017
Peggy G. from Edmond, OK writes:
Stop the toxic spraying! It is making us physically ill and destroying all living things. How long can you hold your breath?
Jan 11th, 2017
Kyle W. from Norman, OK writes:
AND GET RID OF ****ING HAARP. IVE HEARD SOME TRUELY SICKENING STUFF THAT IT IS DOING TO US
Jan 10th, 2017
Someone from Pawleys Island, SC writes:
It is the very air we breathe! No one can escape! The most heinous crime against all of humanity!
Jan 10th, 2017
Someone from Morgan Hill, CA signed.
Jan 10th, 2017
Someone from Mckeesport, PA writes:
THIS IS SO WRONG ON SO MANY LEVELS
Jan 10th, 2017
Barb E. from Hawthorne, FL signed.
Jan 10th, 2017
Mark W. from Cumming, GA writes:
I hate every time I see the Jets fly5 right over my home myself I've done the research how bad this toxic soup that we breathe in every day. If it was a good thing then everybody would know about it and it would be no problem but there is a secret agenda to get people sick., the only people who benefit is the pharmaceutical companies doctors. It's sad to know that the shadow government is able to get away poisoning every thing.