PETITION AGAINST GEOENGINEERING/SOLAR RADIATION MANAGEMENT/CHEMTRAILS/HAARP/WEATHER MODIFICATION
Messages Sent So Far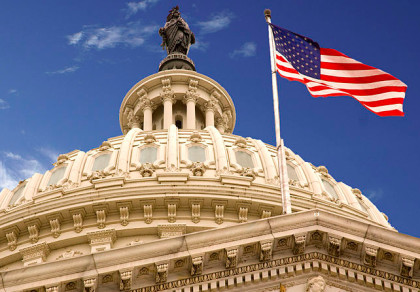 We, the undersigned, are requesting U.S. Congresspersons, Senators, and other Government employees and appointees to address the issue of ongoing geoengineering and HAARP activity that is taking place without the consent of the population. We are demanding that our government disclose information about such activity. As citizens of the U.S., we expect our government officials to represent us, address our valid concerns, and take action to terminate such environmentally risky programs that are also having a severe impact, both short and long term, on the health of our population.

The results of rainwater tests, soil sample tests, and standing water tests that have been done in various areas of the U.S. are all showing alarmingly high levels of aluminum, barium, strontium, other harmful substances. The heavy metal test results are consistent with ongoing discussions and existing patents for Stratospheric Aerosol Geoengineering. These heavy metals remain in our atmosphere and are falling upon our soil, our water supply, and our food supply. We are inhaling heavy metal particulate matter on an ongoing basis, and these nanoparticle-sized metals are being absorbed by our bodies, by those of our pets and livestock, and by our produce. Most notably, it is causing long term air pollution, resulting in severe respiratory diseases in our population, especially among those people most vulnerable.

The aerosolized metals being sprayed from jet aircraft are having a devastating effect on our trees, gardens, water and farms. Irreversible damage is being done to our ecosystems, and to our soil and water supply. Aluminum, once it enters the ecosystem, can never be removed.

We acknowledge that the negative effects of geoengineering extend far beyond the environment and the health of all living things. The damage that is occurring will have immeasurable effects on the economy, in the form of lost solar production, damage to crops, lost tourism income, and devalued real estate, among other industries.

We owe it to the next generation and all future generations to disclose the United States? role in geoengineering and HAARP and to demand that it be TERMINATED IMMEDIATELY!
Public Comments
Mar 29th, 2017
Lisa S. from Bumpass, VA writes:
No person or government has the right to create risk that may cause long-term health effects globally, destroy the purity of the planet and create an unchangeable destiny.
Mar 28th, 2017
Someone from Irving, TX signed.
Mar 28th, 2017
Nicholas M. from Long Beach, NY writes:
No country has the authority to spray substances that will have unknown, undesirable effects on our planet, humans, environment, & other species alike. Stop this madness now or the people will revolt.
Mar 23rd, 2017
adam c. from amity, AR signed.
Mar 22nd, 2017
Someone from Dallas, TX writes:
Some people believe chemtrails are a conspiracy theory but they are not! They're being sprayed all over my city every single day and they are NOT commercial jets! PLEASE stop!
Mar 21st, 2017
Someone from Long Beach, CA writes:
Mar 21st, 2017
Robert G. from Jennings, FL writes:
Mar 20th, 2017
Christina V. from Peoria, AZ writes:
Arizona is being bombarded are skies are not blue and the public was not asked nor did we agree to let this happen.
Mar 20th, 2017
Josh H. from Imperial, MO writes:
Mar 20th, 2017
Josh H. from Imperial, MO writes:
Stop SPRAYING the Chemtrails.
Mar 19th, 2017
Mike S. from Long Beach, CA signed.
Mar 18th, 2017
from Poughkeepsie, NY writes:
By law, our local congressional representatives must follow through on our request: SAY: "I am calling to request that (congress person's name) writes a letter to the ACE (Army Corps of Engineers) to expand the HR 3080 UNDER F.O.I.L.". FOIL: Freedom of Information Law. Once the detailed content of this BILL (signed into law on 6/10/2014), is published, the wider public will be INFORMED on what is being hidden in plain sight and within the obtuse language of HR 3080. Once there is "significant public dispute related to the cost & benefit of the project" as per H.R. 3080, page 128, STAT (statute) 1196, Title 1, Section 1001, 33 USC 2282, letter (3). the Secretary of the ACE (Army Corps of Engineers) WILL CONSIDER A project REVIEW!! IT"S the law!! BUT We must ask where is the written FEASIBILITY REPORT that should have been written according to the BILL?? CALL Representative Shuster who sponsored the Bill (HR 3080), and ask for any updates on the Bill!! The ?Feasibility Report? is missing!! 202-225-2431
Mar 18th, 2017
Someone from Mesa, AZ writes:
All of these metals in our blood are also making the damage from wireless communications, WiFi, and "Smart Meters", incredibly worse. As now we are part metal, we are broadcasters also, incurring thermal damage.
Mar 18th, 2017
Someone from Dolan Springs, AZ writes:
This is genocide and it needs to be stopped!
Mar 18th, 2017
Grace S. from Mcminnville, OR signed.
Mar 15th, 2017
Someone from Elyria, OH writes:
My family us very ill from this terrible crime against humanity.
Mar 14th, 2017
Someone from Portland, OR signed.
Mar 14th, 2017
Someone from Grangeville, ID writes:
If you have not done this, please do. LOOK UP!
Mar 14th, 2017
Stephanie N. from Boone, NC writes:
As a citizen of the United States of America I have a right to know is and when my body is being subjected to harmful environmental spraying, including bio-aluminum and barium. This is like being part of a medical study without being asked. Stop the secrets and be forthright about geoengineering! If you continue, we will not be able to turn back the harm that is being inflicted to our bodies and the environment. Bees are dying and they are so important to life, people are sick, alzheimer from aluminum spraying could certainly be the cause. The time has come to be truthful and disclose the facts of geoengineering and how solar radiation management is currently being deployed. You cannot hide behind secrets any longer with the most obvious facts above our heads daily! Thankful to Rhode Island for taking a stand!
Mar 13th, 2017
Someone from Las Vegas, NV signed.
Mar 13th, 2017
Mike D. from Henderson, NV writes:
Stop spraying our beautiful blue sky's. We know when you have a day off from spaying because there are know chemtrail clouds on those days. Only blue sky's. We are sick and tired of you spraying us. Stop Spaying! Tell the world how sick in the head you are to try and control Mother Nature. That is not your job leave that to god.
Mar 13th, 2017
Someone from Selden, NY writes:
YOU MOTHER****ERS ! i hope you all burn in hell for this ******!!
Mar 12th, 2017
Gail W. from Sedona, AZ writes:
SEDONA ARIZONA IS BEING POISONED BY CHEMTRAILS. STOP THIS ILLEGAL ACTIVITY NOW. REPORT IT IN THE NEWS. EXPOSE THIS CRIME AND PUNISH THE OFFENDERS.
Mar 12th, 2017
Keith T. from Saranac, MI writes:
Who is so ignorant and evil! Stop destroying this world. Hopefully the end is near for you.
Mar 11th, 2017
Someone from Azle, TX writes:
Spraying of the air from jets called GO engineering is and will be poisonous to plants animals and humans and the impact its having is outrageous. Must be stopped now or we will be in need of a non government agency to represent the people.
Mar 11th, 2017
Someone from Dallas, TX writes:
Quit poisoning the people/citizens of the USA. Obey the constitution. You will be held accountable by the people but mostly God. Your secrets will be revealed.
Mar 11th, 2017
Tammy W. from Austin, TX signed.
Mar 11th, 2017
Someone from Dallas, TX writes:
you can count on my pledge to stop all of this violating unconstitutional public poisoning
Mar 11th, 2017
Kelley S. from Pueblo, CO writes:
Please, please stop the chemtrail poisoning. Insane, wrong, immoral and it is making global warming worse. Making temperatures rise faster. This is not where my tax dollars should be spent. I want a reply. Who has read this? Who cares? What can be done? Please help us stop this negative practice. Who is responsible for this? Who is making these choices? I am so discouraged. It isn't even in the news.
Mar 10th, 2017
Scott F. from Missoula, MT signed.
Mar 9th, 2017
Someone from Florence, OR signed.
Mar 9th, 2017
nancy f. from Heber Springs, AR writes:
Mar 9th, 2017
Someone from West Jordan, UT signed.
Mar 9th, 2017
George S. from Woodbridge, VA writes:
Monsanto is selling aluminum resistant seeds no because of this program. You can see one hand doesn't know what the other is doing.
Mar 9th, 2017
George M. from Woodbridge, VA writes:
your families will have lowered immune systems too. Be the light within congress. Stop this population control already.
Mar 9th, 2017
Someone from Flagstaff, AZ writes:
Please stop spraying in Flagstaff Arizona.
Mar 9th, 2017
Someone from Flagstaff, AZ writes:
Please stop spraying in Flagstaff Arizona.
Mar 9th, 2017
Someone from Big Sandy, TN writes:
Stop killing us, you don't have such right, this is a crime against humanity.
Mar 8th, 2017
Michelle H. from San Diego, CA writes:
Stop right now!! 4 of my high school students have been diagnosed with bronchitis THIS MONTH & the chemical trails are directly overhead at our school. This is more polution, more irreversible damage, and 100% unacceptable. Shame on anyone who thinks we can fix our previous wrong doings-- neglecting and abusing our natural resources with some chemical-based, false-claim, quick fix. We know a scam when we see it-- knock it off stakes are VERY HIGH!
Mar 8th, 2017
Kathrine E. from Denver, CO writes:
THIS HAS ABSOLUTELY GOT TO BE STOPPED AND I WANT TO SMACK PEOPLE UP TO WAKE UP TO THIS CRAP! IF I TELL PEOPLE ABOUT IT THEY THINK IM CRAZY. MAKES ME WANT TO KILL MYSELF!!! I WILL SPEAK, HOLD SIGNS, PUT MYSELF IN DANGER TO MAKE STUPID PEOPLE REALIZE AND GET OFF THEIR DAMN CELLPHONES. i HAVE BEEN TELLING PEOPLE ABOUT THIS FOR YEARS AND CALLED THE HAARP GEOENGINEERING INSTITUTE IN ALASKA AND THEY BLOCKED MY NUMBER BECAUSE I YELLED AT THEM WITH FACTS. MENDACITY IS WORLD SPREAD AND WE ARE ARE DOOMED UNLESS WE START ACTING NOW!!!!!!!!!!!!!!! PEOPLE DONT CARE, THEY DONT. I HATE PEOPLE AND I THINK THE NWO DOES TOO. IRONIC THAT I THINK WE ALL DESERVE IT IF WE SIT ON OUR ASSES.