Parental Bereavement Leave (The Farley-Kluger Initiative to Amend the FMLA)
Messages Sent So Far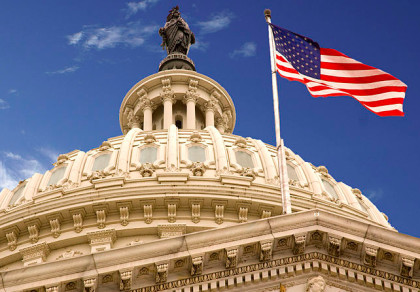 I, the undersigned, support the need for a Parental Bereavement Leave Act as a way of extending coverage and existing benefits allowed by FMLA to employees that have experienced the death of a child.

It is my strong opinion that the death of a child is one of the worst experiences that anyone can endure. I find it unacceptable that the death of a child is not included as a protected reason to qualify for the benefits that are set forth in the Family Medical Leave Act of 1993.

As your constituent, I encourage you to give this issue serious consideration and support The Sarah Grace-Farley-Kluger Act/ The Parental Bereavement Act of 2017 in the House and/or Senate to make the necessary modification to the Family Medical Leave Act of 1993. Since the existing FMLA defines a child as anyone under the age of 18, verbiage should be added to allow bereaved parents to qualify for these benefits.

I support Kelly Farley and Barry Kluger in their efforts to make these necessary changes and allow the time needed to begin the healing process.

The Farley-Kluger Initiative is proud to have the support of such organizations as the Polly Klaas Foundation, the National Association of Social Workers, American Counseling Association, the Elisabeth-Kubler Ross Foundation, Employee Assistance Professionals Association (EAPA), First Candle, The Grief Recovery Institute Educational Foundation, Parents of Murdered Children (POMC), The MISS Foundation, Share Pregnancy and Infant Loss Support, Inc., The JED Foundation, Blue Star Families, Gold Star Mothers and Fathers, The Sarah Grace Foundation for Children with Cancer, The Children's Bereavement Center of Miami, National Students of AMF, American Academy of Grief Counseling, National Alliance for Grieving Children, Red Means Stop Traffic Safety Alliance and The American Institute for Health Care Professionals, to name a few.
Public Comments
Oct 23rd, 2016
Janine D. from Dracut, MA signed.
Oct 23rd, 2016
Rose Marie N. from Port Saint Lucie, FL signed.
Oct 23rd, 2016
Laurie H. from Hilton, NY signed.
Oct 23rd, 2016
Barb W. from Punxsutawney, PA signed.
Oct 23rd, 2016
Mary Beth S. from West Barnstable, MA signed.
Oct 22nd, 2016
Karie H. from Cleburne, TX signed.
Oct 22nd, 2016
Wendy B. from Harrison, ME signed.
Oct 22nd, 2016
Someone from Boiling Springs, SC writes:
My company gave me a week off. Then thirteen months later I was terminated and told that I'd had a bad year.
Oct 22nd, 2016
Brittany P. from Mashpee, MA signed.
Oct 22nd, 2016
Renee G. from Lindale, TX signed.
Oct 22nd, 2016
Elaine E. from Centerville, MA signed.
Oct 22nd, 2016
Wanda P. from Hayward, CA signed.
Oct 22nd, 2016
Lisa G. from Newark, NJ signed.
Oct 22nd, 2016
Virginia E. from Huntingtown, MD signed.
Oct 22nd, 2016
Wendy G. from Italy, TX signed.
Oct 22nd, 2016
Laura W. from Rincon, GA signed.
Oct 22nd, 2016
Dawn K. from Frazeysburg, OH writes:
We lost our 18 year old daughter a year and a half ago. Fortunately, I work for a company who is supportive of what time I need, but I know the majority of companies in this country do not allow an extended time off from work for this reason. I can tell you first hand, while there is no amount of time that will allow a parent to heal completely, every parent needs as much time as necessary to begin functioning again. The stress of not knowing if you will have a job or not only adds to the crushing devastation of losing your child. I implore the government to allow this Parental Bereavement Act to be implemented within the FMLA and help all of us who have lost the most precious thing in life, our child(ren), have the protection of keeping our jobs.
Oct 22nd, 2016
Janice C. from Merced, CA writes:
I was working full time when my 27 year old son passed away. The amount of time I was off work was not enough....the paperwork involved was nearly impossible for me to complete.
Oct 22nd, 2016
Mary C. from New Brighton, PA writes:
Parents should be able to take leave after a loss of a child or even a miscarriage as this loss is horrible to not only the mother but the father as well.
Oct 22nd, 2016
Juanita A. from Plano, TX writes:
Parents should be able to take FMLA after losing a child.
Oct 22nd, 2016
Georgia M. from Grants, NM writes:
Parents need to have access to rhis. I missed 50 days out os 184 the year my daughter died.
Oct 22nd, 2016
Korah H. from North Dartmouth, MA signed.
Oct 22nd, 2016
Carol B. from Weston, OR signed.
Oct 22nd, 2016
Janeane G. from Hazleton, PA writes:
Thank God that He is all knowing, I got laid off from my job just a few short weeks prior to my son's death. Had I still been employed, I would have been fired eventually, unable to attend his memorial service in another state and would have had a very difficult time healing, as it was I became suicidal myself. Please consider this a necessity
Oct 22nd, 2016
Sheila P. from Panama City, FL writes:
Studies have proven that the loss of a child affects you physically, emotionally, and mentally for much longer than 3 days. To force a parent who has lost a child to work is just ridiculous because, not only would the quality of work suffer, but there would also be a good chance the parent would get seriously ill and have to miss even more work... I have lost a child, and it took months before I felt I could work. I was unable to sleep, had memory problems, and just couldn't function... Through The Compassionate Friends (a support group), I have met many parents who have lost a child that had very similar experiences. An employer would not benefit from forcing someone to work under these circumstances...
Oct 22nd, 2016
Maureen M. from Lancaster, NY writes:
I am a bereaved parent. My 26 year old daughter died last year and I had to go back to work after only 1 month away from work. This was not enough time.
Oct 22nd, 2016
Alicia K. from Warren, MI signed.
Oct 22nd, 2016
Gwen E. from Marlow, OK signed.
Oct 22nd, 2016
Jennie N. from Colon, NE writes:
Oct 22nd, 2016
Valerie S. from Cromwell, IN signed.
Oct 22nd, 2016
Lynne M. from Burleson, TX writes:
When my son died, my place of employment allowed me to us time from FLMA however my boss did not. I felt extreme pressure to return to work after a month. Loss of income put an additional financial hardship on my family. I ended up taking an early retirement. The time without pay effected the amount of retirement money. My retirement pay is an absolute joke.
Oct 22nd, 2016
Lisa N. from Humble, TX writes:
I was very fortunate to have company that allowed me to take the time I needed from work after my son passed away at only 3 weeks old. However the lack of income coming in by being denied my FMLA or "bonding" time took a huge toll on my family. A parent that loses a child goes thtrough depression, anger, grief ... that list could go on and on. Why isn't it allowed time for parents such as myself to receive the proper medical care (therapy) while being protected?
Oct 22nd, 2016
Rosemary M. from Saint Marys, OH writes:
I lost my 19 year old daughter after a 4 1/2 year battle with Cancer. I believe that parents like myself and parents who unexpectedly lose their child needs this to handle the immediate things and the things that come up afterward. This is a much needed time for us.
Oct 22nd, 2016
Kara Y. from San Marcos, TX writes:
I lost my 14 year old son 8/2/15 i believe in this and its needed.
Oct 19th, 2016
Nichole S. from Howard, PA signed.
Oct 18th, 2016
Trisha C. from Panama City, FL signed.
Oct 13th, 2016
Megan B. from Lakewood, OH signed.
Oct 13th, 2016
Jodi S. from Troy, VA signed.
Oct 12th, 2016
Marissa J. from Scottsdale, AZ signed.
Oct 11th, 2016
Someone from Jacksonville, FL signed.