Parental Bereavement Leave (The Farley-Kluger Initiative to Amend the FMLA)
Messages Sent So Far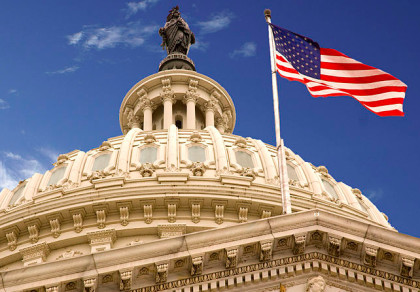 I, the undersigned, support the need for a Parental Bereavement Leave Act as a way of extending coverage and existing benefits allowed by FMLA to employees that have experienced the death of a child.

It is my strong opinion that the death of a child is one of the worst experiences that anyone can endure. I find it unacceptable that the death of a child is not included as a protected reason to qualify for the benefits that are set forth in the Family Medical Leave Act of 1993.

As your constituent, I encourage you to give this issue serious consideration and support The Sarah Grace-Farley-Kluger Act/ The Parental Bereavement Act of 2017 in the House and/or Senate to make the necessary modification to the Family Medical Leave Act of 1993. Since the existing FMLA defines a child as anyone under the age of 18, verbiage should be added to allow bereaved parents to qualify for these benefits.

I support Kelly Farley and Barry Kluger in their efforts to make these necessary changes and allow the time needed to begin the healing process.

The Farley-Kluger Initiative is proud to have the support of such organizations as the Polly Klaas Foundation, the National Association of Social Workers, American Counseling Association, the Elisabeth-Kubler Ross Foundation, Employee Assistance Professionals Association (EAPA), First Candle, The Grief Recovery Institute Educational Foundation, Parents of Murdered Children (POMC), The MISS Foundation, Share Pregnancy and Infant Loss Support, Inc., The JED Foundation, Blue Star Families, Gold Star Mothers and Fathers, The Sarah Grace Foundation for Children with Cancer, The Children's Bereavement Center of Miami, National Students of AMF, American Academy of Grief Counseling, National Alliance for Grieving Children, Red Means Stop Traffic Safety Alliance and The American Institute for Health Care Professionals, to name a few.
Public Comments
Mar 15th, 2017
Claude G. from Miami, FL signed.
Mar 13th, 2017
Margaret W. from Rome, PA writes:
Our grandson was still born 2/27/16 ,his father had to go in to work and get his FMLA status changed ,had one to help his wife care for newborn, had to change it after wife had some medical troubles , because according to terms in FMLA they didn't have a baby ..This is not right .
Mar 1st, 2017
Andrew Z. from Ashburn, VA signed.
Feb 27th, 2017
Wendy P. from Mesa, AZ writes:
I fully support this Act. We lost our 20 year old daughter in 2012 and it was then that we discovered that we only had 5 days of bereavement after the most painful journey a parent should ever have to endure. We just assumed that this horrific loss would fall under FMLA but found out differently. Words cannot even begin to express how painful it was to return to work right after our daughter's funeral. I feel like I have never truly grieved for the loss of our beloved daughter because I had to return to work so quickly. Every US citizen should stand behind this Act.
Feb 19th, 2017
Ellen R. from Scottsdale, AZ signed.
Feb 19th, 2017
Brian A. from Scottsdale, AZ signed.
Feb 19th, 2017
Someone from Peoria, AZ writes:
I support the Parental Bereavemnet Act. After losing my son in 2015, it was very difficult to return to work after 2 weeks of his passing. It's incomprehensible to know that parents can take anywhere from 3-6 months off for maternity leave but only 5 days for bereavement? Therefore, I support this act.
Feb 16th, 2017
Jessica M. from Nesbit, MS signed.
Feb 3rd, 2017
John N. from Fort Worth, TX writes:
Please - do the right thing.
Jan 27th, 2017
Cindy J. from Lockport, IL writes:
So very true...and I was dismissed 4 months after my son died. !! Nobody understands the depth of the pain
Jan 27th, 2017
Greg M. from Plymouth, MA writes:
As a working parent to a terminally I'll child I fully support this.
Jan 6th, 2017
Someone from Miami, FL signed.
Jan 6th, 2017
Mary Ann W. from Columbus, OH writes:
Please support the Parental Bereavement Leave Act. I lost my son very suddenly in 2009 and was not able to function in my straight commission sales job. Unbelievably, two of my coworkers took on my entire workload for me for 2 months and gave all of the commission income to me. Who knew that this level of kindness exists in this world.?! But, it shouldn't be the kindness of colleagues that saves us at such a terrible time- -it should be the compassion and duty of our employers to protect and support us through the worst time in our lives as parents.
Dec 22nd, 2016
Lara J. from Phillipsburg, KS signed.
Dec 6th, 2016
Someone from Mill Valley, CA signed.
Nov 18th, 2016
Someone from La Mesa, CA signed.
Nov 17th, 2016
Someone from Jeffersonton, VA signed.
Nov 16th, 2016
Marsha T. from Saint Peters, MO signed.
Nov 13th, 2016
Darcie C. from Manchester, NH writes:
Our daughter, and only child, Mathilda died shortly before she was born at 40 weeks, 4 days. We gave birth to her on March 4th, 2016 at 3:41am. ? At an ultrasound the day before, we were given the devastating news that our baby was no longer alive, despite being reactive and having a strong heartbeat just two days prior. She was perfect in every way, except that she was born still. We had a normal pregnancy filled with lullabies and bed time stories, never knowing that it could all end in silence. We don't have any answers and were told that sometimes these things just happen...that is a weight we are learning to carry. The death of a child is a traumatic loss. Functioning immediately after this kind of trauma is impossible, unhealthy and bad for our society. Please make this imperative amendment to FMLA. Thank you.
Nov 11th, 2016
Tanya B. from Lagrangeville, NY signed.
Nov 5th, 2016
Allison K. from Middletown, DE signed.
Nov 3rd, 2016
Someone from New York, NY signed.
Oct 26th, 2016
Kelly B. from Cherokee Village, AR signed.
Oct 25th, 2016
Marie R. from Whitman, MA signed.
Oct 25th, 2016
Amy H. from Pasadena, MD signed.
Oct 25th, 2016
Toniscea W. from Beckley, WV signed.
Oct 23rd, 2016
Donna Y. from Palm Bay, FL signed.
Oct 23rd, 2016
Someone from Tacoma, WA signed.
Oct 23rd, 2016
Barbara D. from Floral, AR writes:
I lost a son & had to go back a wk later which is not fair your mind still can't comprehend what is going on & you r still n a state of shock
Oct 23rd, 2016
Mary T. from Mission, TX signed.
Oct 23rd, 2016
Someone from Springfield, OH signed.
Oct 23rd, 2016
Betty L. from East Falmouth, MA signed.
Oct 23rd, 2016
Gwen D. from West Barnstable, MA signed.
Oct 23rd, 2016
Terrie F. from Madisonville, TN writes:
Being a grieving mother three days isn't enough time to try and deal with the death of our child. We can not function not alone get out of bed and go on. I for one couldn't even go to the store without having a breakdown. Could you go on to work and perform your duties just after 3 days of losing your child??
Oct 23rd, 2016
Tabatha W. from Wingate, IN writes:
I lost my son Bryce June 29, 2015. Just 12 days after his 16th birthday. It's been a year and almost 4 months since I lost my youngest son and it's still just like I lost him. I never got time off for grieving like I need. Losing a child is very traumatic. Unless any of you have lost your child or a child you won't "get it". Please let us have more than 3 - 5 days. In memory of my beautiful boy Bryce Foster ? 6-17-99 ~ 6-29-15 ? forever 16 ?
Oct 23rd, 2016
Carlin L. from New Bedford, MA signed.
Oct 23rd, 2016
Tabatha W. from Wingate, IN signed.
Oct 23rd, 2016
Renee H. from Golden, IL writes:
Please change this for parents who have lost their child! We need the time off to help up through such a horrific loss! We lost Our son at 22 and 3 days isn't enough!
Oct 23rd, 2016
Constance M. from Taunton, MA signed.
Oct 23rd, 2016
Carolyn D. from Nutting Lake, MA writes:
Please Think of the parents plight as they lose their child that they raised and loved all their life they need to have the time off to grieve the loss of a child just as people need to take time off to celebrate the birth of a child