Order the Treasury Department to release the tax returns of Donald Trump.
Messages Sent So Far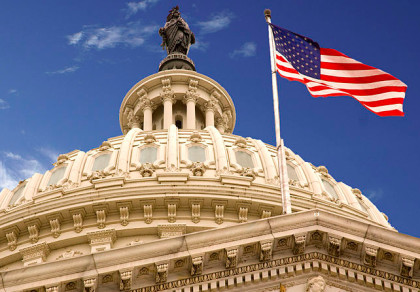 We the people call upon Congress and the House Ways and Means Committee to order the Treasury Department to release President Donald Trump's tax returns. Citizens expect that Republicans and Democrats are bound by codes of ethics which compel our representatives to be vigilant in opposing corruption. Trump's domestic and international business holdings have raised many questions about potential conflicts of interest and emoluments violations. Not yielding his tax returns is a broken promise and an egregious breach of faith with the citizens of our country.<br />
<br />
All Americans deserve the right to know that we can trust that our POTUS is making decisions that are in the public interest. Trump's broken promise cast doubts on his fitness to lead this country and erodes the trust we have in our President. Unless he releases his taxes, we are left in the dark and can never trust that he is making decisions in the best interest of our country.<br />
<br />
This is not a partisan issue. This is not an indictment or punishment of our President. This is simply a request for essential information promised and owed. Our country is divided and our faith in our government is the extremely low. Releasing Trump's tax return will go along way to restore faith our government is acting in behalf of ordinary citizens. Ignoring the will of the people to order the Treasury Department to release Trump's tax returns constitutes ignoring the will of our citizens and sets a dangerous precedent that poses a grave threat to our democracy. Congress needs put aside their partisan loyalty and demonstrate the moral and ethical fortitude to take a stand to defend all American citizens right to know.
Post Public Comments
Public Comments (4)
Feb 15th, 2017
Someone from boca raton, FL signed.
Feb 12th, 2017
Someone from Statesville, NC signed.
Feb 11th, 2017
Melinda M. from Santa Cruz, CA signed.
Feb 11th, 2017
Gary M. from Santa Cruz, CA writes:
I signed my petition. Will you join me?