NATIONAL REGISTRY FOR ANIMAL ABUSERS
Messages Sent So Far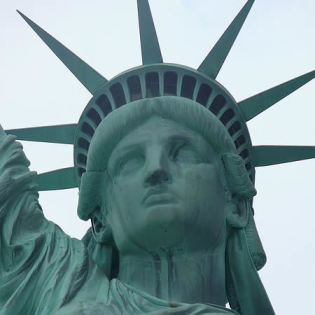 It is of the utmost priority that each State keep and maintain a registry of all animal abusers. These abusers have been linked to serial killing, domestic violence as well as drug related issues and so forth. This kind of crime breeds other crimes and must be stopped. If we have a national registry of these criminals, we would be able to keep them from ever adopting an animal again, we would be able to look at them first when searching for a serial killer, we would be able to protect those who are victims of domestic violence. It's a new day and our animals need our voice. Please, President Trump, get involved in animal rights and make this happen. Please support this petition. Thank you and God Bless you from all of us who care about our animals.
Public Comments
Dec 25th, 2016
Kay S. from Kewanee, IL signed.
Dec 25th, 2016
Wanda C. from Summerville, SC writes:
Please help the abused animals. They do not deserve to be abused. They do deserve the love and affection from loving humans. God Bless all the people that take in animals and give them a loving home like I did.
Dec 22nd, 2016
Rose T. from Amityville, NY writes:
Help stop the violence. The same monsters who abuse animals, also abuse humans.
Dec 21st, 2016
Someone from East Walpole, MA signed.
Dec 21st, 2016
Emma B. from Silver Spring, MD signed.
Dec 21st, 2016
KAYE H. from Mcminnville, TN signed.
Dec 21st, 2016
cheryl r. from Akron, OH signed.
Dec 21st, 2016
patti l. from Highland Park, IL signed.
Dec 21st, 2016
Someone from Highland Park, IL signed.
Dec 21st, 2016
Nan M. from Dayton, OH writes:
This is a necessary and lifesaving database, please do a quick google search and see what is happening to innocent animals. If you can go to sleep and not be haunted then you have a heart of stone, a soul on ice, and have NO BUSINESS being a Representative or a Senator.
Dec 20th, 2016
MARSHA M. from Rahway, NJ signed.
Dec 20th, 2016
donna q. from lyons, NY signed.
Dec 20th, 2016
Marilyn C. from New Milford, CT writes:
People can no longer turn their backs on animal abuse! We are faced with it every day and it continues to get worse ! Any human being who can inflict pain and cruelty an innocent living creature must be punished !! it is Unnatural ...... it is horrific.... Only when these people are punished to the full extent of the law will this stop
Dec 20th, 2016
Jim R. from Axton, VA signed.
Dec 20th, 2016
Faith D. from Fort Lauderdale, FL writes:
Where is the compassion and empathy? Where is it? Are we a twisted society filled with evil? Abusers always move up the ladder to quench their sick lust for thrills at expense of weaker, voiceless. We must fix this very soon!
Dec 20th, 2016
Julia E. from Morrisville, PA signed.
Dec 20th, 2016
Michelle P. from Dunkirk, MD writes:
We have to change the way animals are treated. We are their only voice and only hope for safety and a healthy life. Demented people that abuse animals WILL eventually abuse humans too. Please SUPPORT this much needed registery.
Dec 20th, 2016
Riesa L. from New Castle, DE writes:
We need this to happen, and we also need animal abuse of any level to be a felony, animal abusers need to be prosecuted to the full extent of the law people like this are dangerous . This is not normal behavior and if they're capable of hurting an innocent animal , then their also capable of hurting a child. Please along with this petition inact stiffer laws for Animal abusers. Remember a lot of serial killers started by abusing animals
Dec 20th, 2016
Tracey A. from Clearwater, FL writes:
We dont want a dog or cat goibg to an abuser.
Dec 20th, 2016
Kimberly F. from Westport, MA signed.
Dec 20th, 2016
jeannette s. from Marcus Hook, PA signed.
Dec 20th, 2016
Someone from Clinton Township, MI writes:
This sort of abuse never stops at animals but even if it did, the animals deserve better. You abuse a child, you're registered ...the same should apply to abuse of an animal
Dec 20th, 2016
nancy a. from Albuquerque, NM signed.
Dec 20th, 2016
Gina Y. from Grapevine, TX signed.
Dec 20th, 2016
Cecilia M. from Shingle Springs, CA writes:
President Obama we ask you to use Executive Power to help ANIMALS BEFORE TRUMP anti animal cabinet seated..
Dec 17th, 2016
Someone from Waynesboro, VA writes:
I am a dog person and see dogs the same as a real person. They have feelings, they can smile despite research, play, communicate similar to us, and other saintant charatristics. As a child I was often lonely because I was in special education class and the only friends besides the two was the family dogs. It sickens me to see a dog hurt or mistreated. Please end this evil trend and give the abuser the same treatment as you would give a child abuser. Thanks.
Dec 15th, 2016
Stacie G. from Saco, ME writes:
Please take this important step toward documenting and reducing this type of violence in America. Consider how important and valuable a similar tool, the sex offender registry, has become.
Dec 9th, 2016
Candace C. from Murfreesboro, TN signed.
Dec 9th, 2016
Candace C. from Murfreesboro, TN signed.
Dec 8th, 2016
Kaylee Louise M. from Beverly Hills, CA writes:
Please utilise this register! It will NOT END WITH THESE OFFENDER CONFINJNG THEIR CRUELTY TO VOICELESS ANIMALS! How long until they escalate to even more violence angsinst the vulnerable of the world? Young children, the disabled women and the elderly are the next stage of targets for these individuals. This register (if implemented as ethically as possible) gives LE important insight into potential suspects character, EVEN BEFORE they have victimised humans. Thank you!
Dec 8th, 2016
Shane S. from Northport, AL signed.
Dec 4th, 2016
Someone from Brandon, SD signed.
Dec 1st, 2016
Someone from Morrison, CO writes:
I'm surprised we don't already have this in place. A lot of animal suffering could be alleviated by creating a national registry.
Nov 30th, 2016
Rob E. from Cheshire, CT writes:
Nov 30th, 2016
Kara S. from Southington, CT writes:
Nov 23rd, 2016
Laura S. from Carlsbad, CA signed.
Nov 22nd, 2016
Tina H. from Forrest, IL writes:
Please make this happen. This is a very important piece in the fight against animal abuse/cruelty, these criminals need to know that there are people watching out that they don't hurt another innocent animal that can't protect themselves and this is a much needed beginning. It does no good for local police to arrest if there are no laws to back up prosecution and punishment.
Nov 21st, 2016
Cavaille S. from Brighton, MA writes:
This is common sense to anyone with enough empathy to understand how vulnerable animals are to the whims of unusually cruel and neglectful people. The link between animal cruelty and violent behavior against humans has been common knowledge for decades, so if you don't care about animals, your remaining excuse is that you don't care about our children, our women, our elderly, our disabled, or any other vulnerable group.
Nov 11th, 2016
BJ S. from Willards, MD signed.
Nov 11th, 2016
Janene O. from Brockton, MA writes: