Moorish-American Nationality
Messages Sent So Far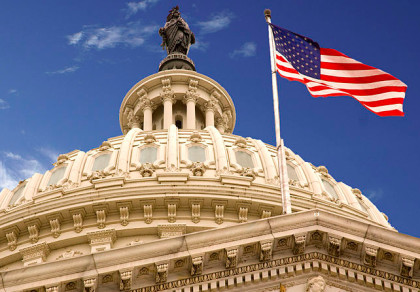 The National Association of Indigeneous Moorish-Americans was organized to promote the formal acknowledgement of the fact that whether the African-American is originally from the continent of Africa, North America, or the Islands, they were indeed tribal people, and indigeneous to their lands of orgin. In light of the fact that African-Americans have been catagorically and systematically disfranchised through the agencies of imperalism,and temporary voting rights,
a constitutionally organized network of Moorish-Americans as a federally recognized automous body of indigeneous Americans should be a viable option for African-Americans who wish to restablish or claim their tribal roots.


Public Comments
Aug 16th, 2009
Someone from Taylor, MI writes:
it is the Law of the land that every one proclaim their Nationality whether they are born here on the soil of the Land called America or if people from other Cultures come here looking for a better way of life their required to file their Nationalities. We Identify for example: Mexican American, Spanish American, Greek American, German American, We people who have No Nationality with any of the Family of Nations are Pro-Claiming our own Nationality as Moorish Americans, this is our free National Name We as Moorish Americans are coming back unto the Family of Nations with the Nationality Moorish Americans we are not asking any Government for permission we are going to show all people that came to this Land from their lands to live here that we are the decendents of our Ancient fore Parents who meet the Europeans when they land here in the year 1492. Their are those that have a vested interest in keeping our true Nationality hidden from the masses of the people called Negro, Black, Colored, African American, their vested interest is the Oppression of our people. Our true Nationality is Israel, Our people in this Land are the Children of Israel, We are Israel hidden in the shallow graves of the Nations History. Let the Congress and the Senate go look up Prophet Noble Drew Ali whom came unto his People to bring us back unto the Constitution Government fold. It's right there in the Constitution seperation of Church and State, we claim our Nationality by the Articles of the Constitution of the United States of America, what is the Nationality of all Europeans that came here? only the so-called Negro doesn't know who they are as a People live on this Land called America.
Aug 15th, 2009
Someone from Chicago, IL writes:
stop dumbing down the subjects.we are made in the image and likeness of the creator... every child is guranteed a nationality...
Aug 13th, 2009
Someone from Washington, DC signed.
Aug 10th, 2009
Someone from Washington, DC signed.
Aug 9th, 2009
Someone from Lutz, FL signed.
Jul 13th, 2009
Someone from Hastings, FL signed.
Jul 8th, 2009
Someone from Chicago, IL signed.
Jul 1st, 2009
Someone from Detroit, MI writes:
Jul 1st, 2009
Someone from Detroit, MI writes:
Moor Unity for more Unity!
Jun 29th, 2009
Someone from Cedartown, GA signed.
Jun 28th, 2009
Someone from Detroit, MI writes:
I feel that we as true Americans should not continual to hide under the banner of falsehood,but let the truth restart the foundation for growth.
Jun 28th, 2009
Someone from Hollywood, FL signed.