Moorish-American Nationality
Messages Sent So Far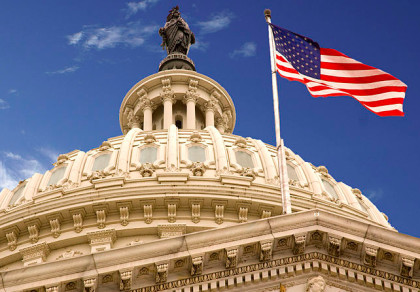 The National Association of Indigeneous Moorish-Americans was organized to promote the formal acknowledgement of the fact that whether the African-American is originally from the continent of Africa, North America, or the Islands, they were indeed tribal people, and indigeneous to their lands of orgin. In light of the fact that African-Americans have been catagorically and systematically disfranchised through the agencies of imperalism,and temporary voting rights,
a constitutionally organized network of Moorish-Americans as a federally recognized automous body of indigeneous Americans should be a viable option for African-Americans who wish to restablish or claim their tribal roots.


Public Comments
Aug 18th, 2017
Ashley M. from Hurst, TX writes:
I would like to reclaim my family's natural birthright and claim our true nationality. I would like for our children to be free persons and know their true heritage as aboriginal/Indigenous Americans.
Aug 8th, 2017
Tony R. from Fort Worth, TX writes:
Islam family, My name is Tony and i have been awake for about a year now and i've also been trying to contact MSTA for the past 6 months, through email and phone calls but no response to this day. I AM A MOOR and I know im a MOOR. Is there any awaken MOORS in the ft.worth/Arlington area? I need awaken MOORS to study with and just to talk to because im the only that i know is awake. IM A WASHITA MOOR!
Jun 14th, 2017
Someone from Minneapolis, MN writes:
Im a descendant of Morocco birth in America without fully declosed legal notification from the United States employees of my due process to the laws and treaties that my forefathers estated by my Creator, i have been arbitrarly deprived of my rights and there will be a lawful readdress and remedy by the U.S. Congress-woman, men.
Jun 11th, 2017
Frederick S. from Columbus, GA writes:
Time to get back into The Tribal Roots of my family. My own people have keep me in slavery by telling me I was Free. And would not answer my questions. And train me to run away from information, that did not fit the BLACK CHRISTIAN CODE. Elder F.B. Smith, Time to stop Lying.
Jun 10th, 2017
Stephanie A. from Lemon Grove, CA writes:
I am an aboriginal Moorish American and here and now require this be acknowledged and recognized by all persons, political, judicial, legislative or otherwise throughout the entire world.
May 7th, 2017
Sedrick H. from Hamer, SC writes:
I am a Moorish american known as Sedrick Jamon Hayes EL and I need my name to be what I wrote on this petition!!!!!!
May 6th, 2017
Anu B. from Irving, TX signed.
May 4th, 2017
Raven G. from Palm Coast, FL writes:
I am an aboriginal Moorish American of my land I do not wish to pay into the social security from here on I want my money now what I have already paid into since1984 and I also will implore you Europeans to stop addressing us as African American
Apr 28th, 2017
Cozy V. from Newburgh, NY writes:
I am an aboriginal Moorish American of my land I do not wish to pay into the social security from here on I want my money now what I have already paid into since1984 and I also will implore you Europeans to stop addressing us as African American WE ARE MOORISH AMERICANS
Apr 28th, 2017
Cozy V. from Newburgh, NY writes:
I am aboriginal to this land I want to get my money for the social security taken out of my paychecks since 1984 and I do not wish for anymore money taken out of my paychecks from here on
Apr 12th, 2017
Someone from Everett, WA signed.
Mar 29th, 2017
Shay B. from Lancaster, TX signed.
Mar 28th, 2017
Jacobia W. from Orlando, FL signed.
Mar 27th, 2017
Bro Stephen Michael E. from Baltimore, MD writes:
?Officers of the court have no immunity, when violating a Constitutional right, from liability. For they are deemed to know the law.? Owen v. Independence, 100 S.C.T. 1398, 445 US 622.
Mar 23rd, 2017
Jennifer M. from Marysville, WA writes:
We are don't b misguided into thinking otherwise. Proclaim nationality (search online 4 what others have used) and file with the county (only elected official n office which is our republic) and get receipt to attach 2 paperwork. Research this! More 2 it but not 2 b discouraged. The other nations will ONLY help us if we r N proper persona (honoring our ancestors recognizing who we REALLY R not who we've been let 2 believe). Declaring this gives u legally the a1 status we were born 2 have, this is the highest status! It's never been about 'race' skin color it's about BIRTHRIGHT THEFT n always been. Don't fall 4 that ne more, all scholars know this. We suffer 4 a lack of knowledge! Educate yourself. Never stop. I.S.L.A.M ? nationality is FAMILY lift each other up don't tear down. Europeans play off this and cause us 2 separate further. We are heirs 2 the largest estate in the world! Native American/African American/Mexican/Puerto Rican are legally dead status n not inheritable, have no rights only privlages! Those were names given by the pilgrims Europeans NOT OUR NAMES n we use them! We r MOOR/MUUIR ALL ONE, all varieties of melanin complexions! Divide and concur a tactic that's been used don't let this work ne longer! Let your family (fellow Moorish Americans the only TRUE AMERICANS BTW)know help speed this us and wake up our brothers/sisters!
Mar 20th, 2017
Devin M. from Ann Arbor, MI signed.
Mar 18th, 2017
ivory s. from Tallahassee, FL signed.
Mar 16th, 2017
Lynne L. from Tecumseh, MI writes:
By signing this petition, I am demanding and reclaiming all my tribal rights from birth as a soverign Moor. I reclaim the same rights for all past and future ancestors.
Mar 8th, 2017
Tony R. from Fort Worth, TX signed.
Mar 7th, 2017
Someone from Baltimore, MD writes:
By signing this petition I am reclaiming my rightful status, birthright & proper person as my sovereign Moorish tribal nationality. Based on the foundation of Love, Truth, Peace, Freedom & Justice. I am claiming my tribal roots for myself, my children, grandchildren and great children.
Mar 6th, 2017
kimberley b. from Roanoke, AL signed.
Feb 24th, 2017
Janet B. from Omaha, NE writes:
Feb 22nd, 2017
tracy g. from Shreveport, LA writes:
Please send paper work for Indigeneous Americans to claim our roots.
Feb 12th, 2017
Dale W. from Greensburg, PA writes:
Can anyone send me information on our PEOPLE.Please contact me sincerely.
Feb 11th, 2017
Ella P. from Portland, OR signed.
Feb 10th, 2017
Someone from St Louis, MO writes:
Feb 4th, 2017
Someone from Kansas City, MO writes:
I have been looking to become National but all info I have been receiving were dead ends. Can anyone help me with this task? Thank you.
Feb 2nd, 2017
Elizabeth G. from Memphis, GA signed.
Feb 1st, 2017
Benjamin B. from Billings, MT writes:
I wish to proclaim my nationality
Jan 30th, 2017
Javon B. from Brinkley, AR writes:
We ask that congress set us moorish people at liberty
Jan 28th, 2017
RUEBEN P. from Oakland, CA writes:
Jan 25th, 2017
ODELL P. from Washington, DC signed.
Jan 17th, 2017
Alan C. from Fort Worth, TX writes:
I Alan J. Calhoun-El am a Free Asiatic Moor... I am from Texas and I am the only Free Moor that I know. I send Peace to all the Moorish-Americans who are making a Conscious Effort to Uplift Themselves and Others. Peace.
Jan 15th, 2017
Latisha H. from Woodbridge, VA writes:
I, Latisha S. Hawkins, descendant of the Lumbee and Aninyunwiya (Cherokee) tribes of North Carolina, am an Indigenous N. American and am not the corporate fiction "LATISHA S. HAWKINS". I am not a U.S.14th AMENDMENT slave. I am a living, natural, Divine being and am not BLACK, AFRICAN-AMERICAN, *****, OR COLORED. This is my public proclamation.
Jan 12th, 2017
Someone from Tulsa, OK writes:
I can't wait to be nationalized and become a Moor citizen because I know in my heart that I am not from Africa Maybe ok ancient bloodline but I am indigenous to this land and I know that in my heart.
Jan 10th, 2017
Armando S. from Phoenix, AZ writes:
How do I go about reclaiming My Moorish Nationality? If any knows the answer to my question please fill free to help me out. Thanks and Peace?
Jan 9th, 2017
Adonai Haile Dey? from Pasadena, CA writes:
For The Record On The Record: I Am Adonai Haile Dey? , A TLC 13Love Community? Private Member Associate not corporate fiction. 9.13 I Am that I Am and that's All that I Am, for those who don't like me, confidentially I Am don't give a damn. I Am Adonai Haile Dey? A True Moor giving My Declaration of TLC 13Love Community? PRIVATE independence amongst Moors Divine MOVEMENT with Abundance, Land, and TMH's prosperity. I Am Adonai Haile Dey??, I Am Not a US citizen I Am Not a Federal citizen I Am Not a domestic citizen I Am Non Resident Alien I Am Foreign to the US Sentient Being in flesh not Fictitious I Am Freeman I'm not affiliated with No Hate Groups or Lawless people. This is My Public Proclamation, I'm for Law & Order & follow TMH's Laws & Order
Jan 8th, 2017
Lateral Bucky M. from Bear, DE writes:
Moors are the real land owners all over the world and the Americas are the hidden home of the Moors from no European know of the Moorish home till after colon was buy here to our Al Morocco you call America
Jan 8th, 2017
Billina P. from Harrisburg, PA writes:
I am Billina Palermo, I am a indigenous Moor - American National. I am not a U.S. 14TH Amendment citizen, I am not the corporate fiction " BILLINA PALERMO" . I here by proclaim my indigenous Moor-American National Status . I am NOT Black ; African-American ; ***** or Colored, I am Not a U.S. Corporate citizen.
Jan 5th, 2017
Jatone /aka.Raja M. from Cincinnati, OH writes:
Jatone d. Monday is now © Raja yahone Zairiphic ? AA222141 1/5/2017 ©Zairiphic Angelical wear AA222141 ? ©The Hand of Zairiphic ? Zairiphic wear productions ? Zairiphic National institute ? CEO : Raja yahone Zairiphic ? pslams 82:6