Investigation into Lupron Side Effects (Leuprolide Acetate)
Messages Sent So Far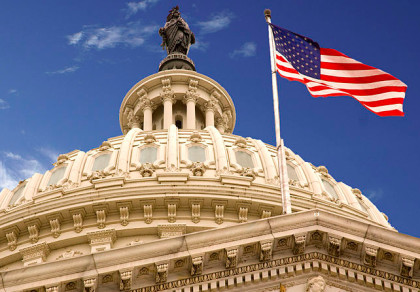 The purpose of this petition is to warn others regarding the drug Lupron (Leupolide Acetate) mfg. by Takeda/Abbott Pharmaceuticals in the hope that further long-term safety studies are done before it disables or kills more women. This drug was originally marketed to treat prostate cancer patients but now is widely used for the treatment of endometriosis, infertility, fibroids/ovarian cysts and even precocious puberty.

Many women are continuing to suffer the side effects long after taking their last dose even though their doctor and the pharmaceutical company states that the side effects should go away within 3-6 months. Side effects include but are not limited to: hot flashes, memory loss, tachycardia, hematura, hypotension, dizziness, insomnia, anxiety, depression, Vitamin D deficiency, constant gnawing bone/joint pain, osteoarthritis, osteopenia, osteoporosis, fibromyalgia, degenerative disc disease, autoimmune diseases, blood disorders, cancer and many others including death and yet not one long term study has been conducted.

It is devastating to us that we agreed to take an FDA approved drug under the care of our physician whom we trusted only to find ourselves sicker than you could imagine ---- in pain and unable to get the proper treatment or even believed that Lupron caused our problems.

We hereby request that an investigation be undertaken into the short term and long term effects of Lupron on women. We further request that all outcomes and results of such trials be released and published so that both patients and doctors alike may have the benefit of all the information regarding this drug.


Public Comments
May 30th, 2009
Someone from Chicago, IL signed.
May 30th, 2009
Someone from Los Angeles, CA signed.
May 30th, 2009
Someone from Wood Ridge, NJ signed.
May 29th, 2009
Someone from East Stroudsburg, PA writes:
I am 34 y/o and this drug almost killed me and left my 2 kids with no mother. It has ruined my life in so many ways that I can't understand how this is completely legal, and no one is being held accountable for what it does to women.
May 29th, 2009
Someone from Henderson, NV writes:
GET THIS DRUG OFF THE MARKET. IT IS VERY DANGEROUS.
May 29th, 2009
Someone from Chillicothe, OH writes:
I wish that I had come across the Lupron Survivors group before I actually took the drug. Like many others I trusted my doctor's advice and had a six month regiment of the drug. I am a school teacher and found it difficult to function both mentally and physically during my treatment. I thought that I would start to get back to normal after my treatment ended. I have never gotten back to normal. I am not the same person as before. Not physically and not mentally. I would gladly take my endo pain back in place of the way I feel now. Please do something about this problem.
May 29th, 2009
Someone from Prescott, AZ signed.
May 29th, 2009
Someone from Rochester, MN signed.
May 29th, 2009
Someone from Henderson, NV writes:
For the sake of the mothers and daughters and all the women who suffer from this, please take the time to find a way to investigate this on behalf of those who suffer along with their familys. Thank You, Bernard Povitsky
May 29th, 2009
Someone from Billings, MT writes:
This drug has left me in constant joint pain for the last five years. It's unacceptable that woman are not made aware of the risks of this drug and it's extremely important that finally some long term studies are done to determine the extent of damage this drug has caused. Please take this petition seriously.
May 29th, 2009
Someone from West Roxbury, MA writes:
Among other prior attempts, I asked the US Gov't in 2001 to investigate Lupron, and in 2003 I testified in Congress, personally requesting an investigation of Lupron (as well as an investigation into TAP's Baby Registry). Please see my website, www.LupronVictimsHub.com, and specifically my 'USA Draft Document' and '3/27/03 Congressional Testimony'. Lupron was originally patented and investigated for ovulation induction and contraception but was unapprovable due to its toxic nature ... approval for prostate cancer was merely the foot in the door to allow prescription for any and all off-label indications. This drug and the havoc it wreaks needs to be exposed, and lurpon needs to be taken off the market. I hope Congress can decide to do the right thing and do SOMETHING now.
May 29th, 2009
Someone from Fenton, MI writes:
I took several courses of Lupron therepy at the request of my doctors to treat endometriosis, None of whom believe I now have permanent damage from being on the drug. I have nearly every side effect listed above and no one in the health industry is willing to admit Lupron may be to blame. We need to get people to WAKE UP and LISTEN to people like me that are now disabled due to this drug!!!!
May 29th, 2009
Someone from North Las Vegas, NV signed.
May 28th, 2009
Someone from Buffalo Grove, IL writes:
Patients need to know that the medicine they take has been properly investigated and that it is safe to take. Please give serious attention to this petition. Thank you.
May 28th, 2009
Someone from Chicago, IL signed.
May 28th, 2009
Someone from Upper Darby, PA writes:
This drug is a poison it had taken my youth from me I feel 80 years old trapped in a young mind. Pleases make sure that others don;t go through this.
May 28th, 2009
Someone from Mt Prospect, IL writes:
More research should have been done about the long term effects of this drug.
May 28th, 2009
Someone from Windermere, FL writes:
I am a 46 year old woman. I had an 11cm fibroid in my uterus while pregnant with my son. So after I gave birth, the doctor recommended Lupron and said that it would shrink the fibroid. I asked what the side effects were and was told only " a temporary menopause like state and after that those things will go away". That was in 2006. I still suffer the horrible side effects to this day. My bones and joints feel like an 80 year old. I was unable to carry my other pregnancies and miscarried them. Not only do we suffer, our children and husbands and families suffer also. Please someone help us!!!!
May 28th, 2009
Someone from Hoffman Estates, IL writes:
Please take this petition to heart it is effecting many woman!!!
May 28th, 2009
Someone from Providence, RI writes:
I have endometriosis and the only option other than birth control that my doctors push on me is Lupron. i told my male gynecologist that i read that Lupron can cause bone loss. He non-chalantly replied "it's just bone, it'll grow back". he showed such a disregard for my concern that i NEVER went back to him. I asked my new (now a woman) gynecologist what if i still have pain after Lupron? she said "then it's not your endo you are feeling". I believe before anyone is put on Lupron, they should embark on a "journey" of ruling things out before they go on such a strong and powerful drug such as Lupron. I've read horror stories about people who have taken Lupron and now they can barely walk or get out of bed. i finally found out that my pain (other than endo) is from a bacterial overgrowth in my intestines and i'm antibiotics for it. i was told i would feel so much better afterwards. My fear is, if i dont feel better, than i have no choice but to go on Lupron. I dont want to live with daily cramps, they are painful enough to get me cranky, and sometimes they are excruciating. If i go on Lupron, how do i know that i am guaranteed that i wont have severe joint pain?? maybe this drug is like Thalidomide from the 1960s, when the gov't knew it was bad for pregnant mothers but didnt make it public until a year later. In the meantime, thousands of babies were coined "flipper babies" because of the government's negligence. i dont want to live in daily pain, and none of my fellow endo friends should either. there should be a safe drug out there that isnt going to cause horrendous joint pain or if we ask for narcotics (because tylenol and advil does NOTHING for the pain) people say they think we are drug addicts and need to go to a methadone clinic. I have been told that by a physician's assistant just because i came in for an office visit asking for a refill of vicodins that were prescribed for me. Endometriosis is a real disease, and painful at that. People just think that the women who have endo are just stressed out, or "maybe it's all in our heads" or from anxiety. First of all, some endo sufferers cry from excruciating pain-is THAT in their heads? i feel like i have period cramps everyday, i have lower back pain and not too many of the drugs i've tried seem to work. Please someone find a safer and more effective way of treating/managing endo than LUPRON!
May 28th, 2009
Someone from Punta Gorda, FL writes:
I was treated with Lupron back in 2001 and immediately began seeing side effects which my doctor said time and time again was unrelated to the lupron. My most severe and disabling symptom is the constant bone pain. I had to cut down on my hours at my job over the years and slowly a few years ago, I could not work at all. I am now completely disabled. I just turned 44 years old. I have three children who are growing up with a disabled mother because of a medication the FDA should have required long term studies on. Specifically the side effects on the label keep growing yet there is no urgency to stop the use of this medication for women healthy other than their endometriosis and other related conditions. Currently lupron is the standard of care in the treatment of endommetriosis. Trust me, I would gladly live with the pain of endometriosis then the much more severe and life altering long term problems associated with this medication. I cannot even compare the pain of one to the other. The bone pain Lupron has caused is constant and horrific. It is my personal belief that Lupron has caused permanent neurological damage to myself and many other women. Please don't allow any other young women to give up their quality of life because their doctor says their are no side effects to this drug. Clearly there is something significant with the bones that causes such severe pain. The pain I feel is inside my bones. I have osteopenia, chronic migranes, chronic fatigue and fibromyalgia with an rheumatoid component. I believe that the bone loss and damage that were studied prior to the FDA approval and was determined to be short term is incorrect. No long term studies were done in healthy women to show the long term effect and to confirm the assumation that the bone damage was quickly reversible. It seems that the bone density does not improve as was suggested to the FDA and that Lupron has caused some permanent issue regarding the bones, hence the unrelenting bone pain I still have 8 years after the 6 month treatment I endured. The makers of Lupron were taken to court about their innappropriate actions in regards to doctors and billing to Medicare and Medicaid yet no one is even thinking that a company willing to do that would push aside studies questioning its safety for women in the quest for the almighty dollar. Before your wife,your daughters and your grandchildren end up taking this drug that alters and affects their life permanently, please do something. I am not asking for help for me. Clearly the effects of lupron are long term and I can expect to deal with this for the rest of my life. Don't let all of us women suffer in vain. Stop Lupron from being made available to otherwise healthy women. If the FDA can block necessary and vital medications like domperidone with no safe alternatives for sufferers of gastroparesis just so women can't use it for lactation purposes, then why on earth can't you protect future generations of women from the unbelievable effects of this medication? Healthy women are receiving the same medication that men take to treat prostate cancer.
May 28th, 2009
Someone from Kirkwood, NY signed.
May 28th, 2009
Someone from New Ringgold, PA signed.
May 28th, 2009
Someone from Vestal, NY signed.
May 28th, 2009
Someone from Bristol, RI signed.
May 28th, 2009
Someone from Vestal, NY signed.
May 28th, 2009
Someone from Darien, CT signed.
May 28th, 2009
Someone from Wall Township, NJ writes:
We really need to have our government on our side, please do your jobs correctly. So many things slip through the cracks which is unacceptable. If in the real world you would be fired!!!!!
May 28th, 2009
Someone from Binghamton, NY signed.
May 28th, 2009
Someone from Binghamton, NY signed.
May 28th, 2009
Someone from Boston, MA signed.
May 28th, 2009
Someone from Somerville, MA signed.
May 28th, 2009
Someone from Boalsburg, PA signed.
May 28th, 2009
Someone from Roslindale, MA signed.
May 28th, 2009
Someone from Vestal, NY signed.
May 28th, 2009
Someone from Beacon, NY signed.
May 28th, 2009
Someone from Versailles, KY signed.
May 28th, 2009
Someone from State College, PA signed.
May 28th, 2009
Someone from Binghamton, NY signed.
May 28th, 2009
Someone from Friendsville, PA signed.