Investigate and stop the Bureau of Land management from selling America\'s Wild Horses to Contractors that slaughter
Messages Sent So Far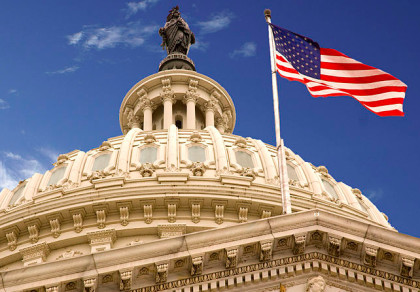 We the undersigned demand a Congressional investigation and request the Congress prevent the Bureau of Land management from selling America's Wild Horse populations to Contractors that are directly involved in slaughtering them based on this information:Jim Reeves and Lyle Anderson own Spur Livestock, and have a contract with the Bureau of Land Management for a long term holding pasture for wild horses on private lands within the Cheyenne River Sioux Reservation in South Dakota, as well as on Indian Trust Lands administered by the Bureau of Indian Affairs. This facility is the Whitehorse Wild Horse Long Term Holding Facility.<br />
<br />
Wild Horse Freedom Federation received records from the South Dakota Brand Board that reveal on 11/8/2008, while under contract with the BLM, ?owner? Spur Livestock sold 34 horses with ?BLM tattoos? to JS Farms, owned by kill buyer Joe Simon.<br />
<br />
Animals Angels has written about kill buyer Joe Simon (scroll down to the 2nd article ?What is the Price Tag for Suffering?) here It is important to note that state brand boards do not ?recognize? BLM freezemarks <br />
<br />
(which BLM puts on the left side of wild horses? necks after they are captured) as official ?BRANDS,? so the state brand board inspectors may completely ignore the BLM freezemarks and instead, note that wild horses have ?NO BRAND.?<br />
<br />
It is also important to note that if someone BUYS a wild horse from the BLM, they can then put their own brand on the horse, and state brand board inspectors may then note only the new brand in their records (since it is ?recognized?) and NOT the BLM freezemark (which they don?t ?recognize?) which would identify a horse was a wild horse on public records. State brand inspectors can omit any traces of wild horses on their official records.<br />
<br />
On the Spur Livestock 11/8/2008 sale (besides the fact that 34 horses with ?BLM tattoos? were sold), the words ?Freeze brand? are written under the brand symbol for the other 36 horses in this sale (a total of 70 horses). The words ?Freeze Brand? aren?t written under this brand symbol on any other Local Ownership Inspection Certificates, or under any other brand symbols.<br />
<br />
Another important detail stands out. In looking at over 3 years of Local Ownership Inspection Certificates of horses by Spur Livestock, Jim Reeves and Spur Livestock, this sale of 70 horses seems to be the largest sale of horses.<br />
<br />
Looking at the fact that Spur Livestock claimed itself to be the ?Owner? of the wild horses on this South Dakota State Brand Board Local Ownership Inspection Certificate, did Spur Livestock claim to own the wild horses that the BLM warehouses on this property? Or were these horses the wild horses that Jim Reeves BOUGHT from the BLM?<br />
<br />
BLM Sales recor
Post Public Comments
Public Comments (1,459)
Jun 4th, 2017
Someone from Lincoln, NE writes:
Dissolve the BLM. Who needs them? Cant the states manage their own lands??? The federal govt is raping the lands, and stealing it ftom the states.
Dec 8th, 2016
Caryl S. from Sandston, VA writes:
I'm bleeding tax dollars for a helicopter, the pilot, maintenance, all for actions that are deplorable. There is no reason I have to subsidize millionaire ranchers in order for them to gain even more. In case no one has noticed, no one trusts the federal government. You're all corrupt and degenerate.
Oct 19th, 2016
Kathy H. from Troy, MO writes:
This government has no right to sell these horses . And the people who work for BLM need to be investigated and some of them sent to prison . Bank accounts and more need to be gone through this a fine tooth comb . Do what your suppose to do . Listen to the people who want to save this planet . If you keep allowing are wild animal's to be hunted to extinction the human race will be wiped out . We need these animals to keep the earth in balance .
Oct 18th, 2016
Jane C. from Aliquippa, PA writes:
The BLM has been killing horses and selling for slaughter for decades.
Sep 13th, 2016
Someone from Portland, OR signed.
Sep 12th, 2016
Someone from Lawrenceville, GA signed.
Sep 12th, 2016
Someone from Beaverton, OR writes:
Please put a stop to this endless killing in the name of land management for ranchers. The greed of the cattle industry and the support from the BLM is atrocious! It should be investigated. Clearly there is some benefit for the BLM for supporting the cattle industry so blindly.
Sep 11th, 2016
Someone from Peachtree City, GA writes:
Killing these horses is a sickening act, and all involved should be ashamed. I agree with Debbie B. of Austin, TX! Human greed at its highest and most destructive level. Disgusting.
Sep 10th, 2016
Someone from Santa Barbara, CA signed.
Jul 23rd, 2016
Someone from Newport, OR signed.