Family Court Reform and Parental Rights
Messages Sent So Far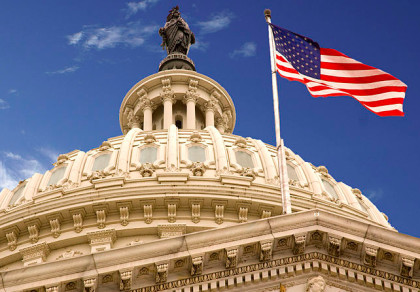 Our family courts are expected to operate in the ?best interest of the children" in cases brought before family court judges.

?But it is not traditionally the sole criterion-much less the sole constitutional criterion... ?The best interests of the child? is not the legal standard that governs parents' or guardians' exercise of their custody: So long as certain minimum requirements of child care are met, the interests of the child may be subordinated to the interests of other children, or indeed even to the interests of the parents or guardians themselves.? -- Reno v. Flores, 507 U.S. 292 (1993)

Millions of Americans who have been through a contested divorce or custody proceeding in the family court systems across the US are acutely aware that injustice is served at the whims of the attorneys and other "profiteers" of the family court system. Unfair custody and parenting time, lifetime alimony, child support calculations based on income rather than actual need, paternity fraud, parental alienation, false allegations with no repercussions, complex legal processes and rules, and numerous other issues not only violate the Constitutional and civil rights of the unfortunate litigants, but serve to contribute to the further denigration of families and leave parents and children emotionally, spiritually and financially damaged for many years into the future.

The US Supreme Court has gone so far as to assert:

?We have little doubt that the Due Process Clause would be offended ?if a State were to attempt to force the breakup of a natural family, over the objections of the parents and their children, without some showing of unfitness and for the sole reason that to do so was thought to be in the children's best interest.?? -- Quilloin v. Walcott, 434 U.S. 246 (1978)

?More important, historically it has recognized that natural bonds of affection lead parents to act in the best interests of their children.? -- Parham v. J. R., 442 U.S. 584 (1979)

Furthermore, experts in child development agree that in the absence of substantiated abuse, shared parenting is better for children:

"There is a consensus that neither the discretionary best interests of the child standard nor sole custody or primary residence orders are serving the needs of children and families of divorce. There is a consensus that shared parenting is a viable post-divorce parenting arrangement that is optimal to child development and well-being, including for children of high conflict parents." -- Edward Kruk, Ph.D., First International Conference on Shared Parenting, May 2014

Yet every day in courtrooms across the US, the rights of parents and children are violated by unconstitutional orders and unfair judgments due to unnecessarily complex and costly adversarial processes that make divorce not only more difficult than necessary, but also create long term financial and emotional impacts on parents, children, and society as a whole.

The divorce process and the accompanying pain and suffering that many families endure is something we don't often like to talk about and taking a stoic and dismissive attitude toward those who feel slighted in the process is perpetuated by a society that fails to recognize the long term and sometimes life-long impact of the dissolution of a family unit. Even less talked about is the role that some attorneys, legislators and other agents of the court take in perpetuating these problems, sometimes unknowingly, but often purposefully to increase their own personal profits or organizational revenue.

These policies and practices are not only unethical, but violate the very oaths taken by attorneys, legislators and other agents of the court to uphold the Constitutional rights of those they are hired to serve. Fortunately however, there are protections built into our system that if invoked will better protect the rights of parents and families of divorce. We The People call upon Congress to take action to reform family courts across the US by investigating and addressing the following issues:

1. Conduct an investigation into the policies and practices conducted in the family courts across the US and by the American BAR Association. Individuals found to be in violation of their oaths of service shall be reprimanded or removed and recommendations shall be made for long term reform. Of particular concern are abuse of judicial discretion, failure to provide equal protection and due process, failure to adjudicate cases in a timely manner, and failure to uphold Constitutional rights of parents to determine what is in the best interest of their own children.

2. Conduct an investigation into child custody laws, practices, and long term impacts. Provide recommendations for updates to state law that are consistent with Supreme Court rulings that uphold the rights of each parent to have essentially equal, ongoing, and meaningful relationships with their children. True 50/50 equal and joint custody and decision making should be the default in all states unless a parent is determined to be unfit or agrees to another arrangement.

3. Conduct an investigation into child support and alimony (spousal support) laws and rulings. Advise and direct courts to develop new policies and practices that adequately provide for the basic financial needs of children being cared for by one or both biological parents not living in the same household, without violating the inalienable financial or property rights of either biological parent. True 50/50 financial responsibility for children based on USDA national guidelines on the cost to raise a child should be assumed unless otherwise agreed upon by the parents.

4. Conduct an investigation into the impact of The Violence Against Women Act, it's effectiveness, and how gender discriminatory policy impacts practices, policies, and judicial decisions in family court and the American justice system. Federal and state laws and programs must be consistently and fairly written and enforced to provide equal protection under the law for both men and women in family court and in programs intended to protect families and children from domestic violence.
Public Comments
Aug 15th, 2016
Someone from Greer, SC writes:
Please give my child back to me! I am his mother! This has gone on 2 1/2 years too long and going on 3 years! PLEASE STOP THIS CORRUPTION!
Aug 13th, 2016
Someone from Hudson Falls, NY writes:
Please stop destroying our families
Aug 12th, 2016
Someone from San Tan Valley, AZ writes:
Please. For the children. They are our future. Children need BOTH parents!
Aug 11th, 2016
Someone from Evansville, IN signed.
Aug 11th, 2016
Someone from Kennebunk, ME signed.
Aug 10th, 2016
Someone from Burlingame, CA signed.
Aug 10th, 2016
Someone from Corning, NY writes:
Reform in the Family Court System is Long overdue stop sweeping this under the rug. Our vote is also the change we seek, keep this in mind.
Aug 10th, 2016
Someone from Ladora, IA writes:
The sooner they do something the better off we'll all be.
Aug 9th, 2016
Someone from Swainsboro, GA writes:
Change doesn't happen on its own, so maybe, We need to be, the change we seek. Regardless of the very different details and/or scenarios that put us in this situation, We ALL (especially our children) deserve to be freed from this heart breaking and soul sucking epidemic. We are good people, we deserve our children, and our children deserve us. It's time to take our lives and our children back. It literally takes 2 mins to sign, so come on peeps, lets do this!
Aug 7th, 2016
Someone from Mishawaka, IN signed.
Aug 7th, 2016
Someone from Fresno, CA signed.
Aug 5th, 2016
Someone from Greenwood, IN signed.
Aug 4th, 2016
Someone from North English, IA signed.
Aug 4th, 2016
Someone from Queens Village, NY writes:
Child Support has ruined my life and broken my will to strive for more. I am unable to work due to an knee injury, i recieved a settlement for injuries, only to have ALL TAKEN before i can even see a dime. Prior to this recent incident, judges and magistrates at the queens family court refuse to remove the so called WARRANT on my head, although they recieved payment in full. This warrant has caused me to lose 5 job opportunities over the coarse of 3 years, becasue they dont hire people with "warrants". Being a father does not make me a criminal, and i should be allowed to work in order to pay. It is openly and obviously counter productive and i believe it is being done on purpose in order to keep me down. I used to love AMERICA, now im not so sure.
Aug 2nd, 2016
Someone from Bronx, NY signed.
Aug 2nd, 2016
Someone from New Market, AL writes:
The Muslim who attacked Donald Trump, Khizr Muazzam Khan, is a Muslim Brotherhood agent, working to bring Muslims into the United States. After reading what we discovered so far, it becomes obvious that Khan wanted to ?trump? Trump?s Muslim immigration policy of limiting Muslim immigration into the U.S. http://shoebat.com/2016/07/31/what-the-media-is-not-telling-you-about-the-muslim-who-attacked-donald-trump-he-is-a-muslim-brotherhood-agent-who-wants-to-advance-sharia-law-and-bring-muslims-into-the-united-states/
Aug 2nd, 2016
Someone from Mishawaka, IN signed.
Jul 31st, 2016
Someone from Goshen, IN signed.
Jul 31st, 2016
Someone from Vanceboro, NC signed.
Jul 31st, 2016
Someone from Metairie, LA signed.
Jul 31st, 2016
Someone from Winter Springs, FL signed.
Jul 30th, 2016
Someone from Ellicott City, MD writes:
I was divorcing an amoral lawyer who broke every several court orders regarding custody. I live in Howard County Maryland and the head judge used proxies to make things favorable for my ex. There was child pornography, underage kids having sex under dad's purview, a court appointed evaluator who found that the children were living under deplorable conditions, drugs and alcohol. The best interest attorney was well aware and did absolutely nothing to ensure the children's well being. Her husband is a law professor at a school where a number of his students are placed in my ex's firm. Once, my daughter was hit in the eye with a can of vegetables and her dad refused to take her to get medical care. This daughter passed out. Recently a cleaning solvent was thrown in her eyes and chairs were thrown at her whereby she had lacerations on her stomach. The police were called and a doctor made a report to cps. I informed the best interest attorney and again she failed to act. After four years, I am just about bankrupt.
Jul 30th, 2016
Someone from Osceola, IN signed.
Jul 30th, 2016
Someone from Elkhart, IN signed.
Jul 30th, 2016
Someone from Fort Wayne, IN signed.
Jul 30th, 2016
Someone from Riverview, MI signed.
Jul 30th, 2016
Someone from Mishawaka, IN signed.
Jul 30th, 2016
Someone from South Bend, IN signed.
Jul 30th, 2016
Someone from Glendale, AZ signed.
Jul 30th, 2016
Someone from Mishawaka, IN signed.
Jul 30th, 2016
Someone from San Jose, CA signed.
Jul 30th, 2016
Someone from Elgin, IL signed.
Jul 29th, 2016
Someone from Everett, WA signed.
Jul 29th, 2016
Someone from Owensboro, KY signed.
Jul 29th, 2016
Someone from Owensboro, KY signed.
Jul 29th, 2016
Someone from Sacramento, CA writes:
The destruction of families by the anti-family court system is one of the greatest evils in the history of mankind. The detrimental effects on children, parents, and families is egregious and also aids in the destruction of the fabric of society! All of this must stop now. And, make family law reform an issue in the 2016 presidential debates!
Jul 29th, 2016
Someone from Hampshire, IL signed.
Jul 28th, 2016
Someone from Kailua, HI signed.
Jul 28th, 2016
Someone from North Pole, AK writes:
This change is well over due. The statutes in Alaska give absolute power to the Judge to make decisions that are based on their own value orientation and therefore are inconsistent, and unfair, because each judge has their own value orientation. Currently, the Alaska court of Appeals has been clear in supporting Superior Courts Judges ability to exercise an absurd amount of discretion, and has stated so. Examples such as not following the Custody investigators recommendations are but one example. These people are trained and seen by the courts as experts in these issues. Yet, Judges with no training on child development, or psychosocial needs of the child often disregard these recommendations. This is an example of but one of the unjust discretionary practices imposed by the court. The statutes are designed with vague verbiage that is presented as "the court may do this or that." It does not require the court to do anything, giving the judge full latitude to do what they want. This goes so far as a youth of 13 years to 18 that will not have a voice at all in his preferences if the court refuses to hear them. The court "may" consider the youths preference. This often initiates juvenile delinquency, run away, and poor school performance, with a lack of trust in the judicial system that can be life long. The court can be bias, unfair, and not impartial in nature based on many unassociated criteria, such as dislike for one party or the other, numerous possible bias's, including gender bias without scrutiny. This letter is a step in the right direction and deserves consideration. Thanks you
Jul 28th, 2016
Someone from Camp Hill, PA writes:
The system is antiquated and over complicated. Getting a divorce in America shouldn't be this difficult or expensive. The system encourages long drawn out battles that make lawyers and judges rich, while the average American is getting fleeced by a rigged system. It's time for fair settlements for both parties. Runaway alimony and support awards need to end. It shouldn't be the responsibility of the "primary earners" during the marriage to continue to support non working ex spouses for years and even lifetimes.