Equal Health Benefits for Federal Employees who Serve in the National Guard and Reserves
Messages Sent So Far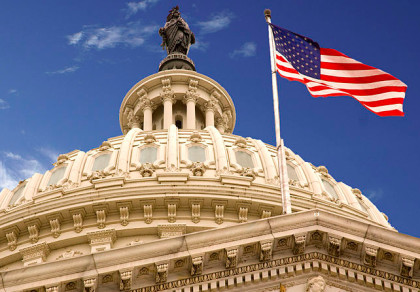 I urge you to co-sponsor S. 1086 - introduced by Senator Orrin Hatch (R-UT), and H.R. 5121 - introduced by Representative Trent Kelly (R-MS). These bills seek to remove the prohibition on eligibility for TRICARE Reserve Select (TRS) for members of the Guard and Reserve (Reservists) who are also eligible to enroll in the Federal Employee Health Benefits (FEHB) Plan. TRS provides Reservists access to quality, low-cost, health insurance. However, since Federal Employees Reservists are eligible for FEHB, they are prohibited from purchasing TRS, even though they are subject to all of the requirements of being a Reservist, including combat deployments. From an individual-perspective, TRS is a much more affordable program. The average FEHB monthly employee premium for family coverage in 2018 for the Blue Cross Blue Shield Standard plan (the most popular FEHB plan since 1990) is $590.00 per month compared to $222.00 per month for TRS. This means that on average a Federal Employee Reservist is 'penalized' nearly $4,500 more per year for health coverage than their part-time counterparts. It's important to note that these bills do not shift all Federal Employee Reservists to TRS. Rather, it allows them the option of purchasing TRS coverage in addition to FEHB. This is a benefit they would otherwise have available to them as part of their Reserve commitment were it not for legal technicalities. For these reasons, I urge you to co-sponsor Sen. Hatch's bill, S. 1086 or Rep. Kelly's bill, H.R. 5121. Thank you for your attention and support to this very important matter.
Public Comments
May 24th, 2017
Someone from Escalon, CA writes:
It's time to make this happen!!!!
May 24th, 2017
Someone from Mandeville, LA writes:
This should have happened a long time ago. I hope they pass it!
May 24th, 2017
John P. from Clay City, IN signed.
May 24th, 2017
Bienvenido B. from Mandeville, LA writes:
This would be a huge benefits for all Technicians! Spread the word and make sure everyone you know signs this petition.
May 24th, 2017
Ben B. from Mandeville, LA writes:
This is long overdue, and something that the Laborers International Union of North America (LIUNA) has been fighting for, for a very long time ! Federal Employees who serve in the Guard and Reserve, especially dual-status technicians, deserve access to all the benefits available to them as a result of their military service. They should not be penalized because of some obscure legal technicality. This is the right thing to do, and there are many families out there that stand to save upwards of $4,000 per year! This can now be used to pay other bills, or help with education costs for their children. I strongly urge Congress to pass this bill!!!