Drug Testing For Those on Welfare
Messages Sent So Far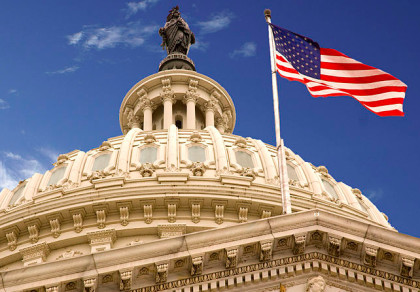 I am writing to express my concern for the welfare system. I am married, mother of one. I am currently laid off from my job, my husband is a very hard working man trying to get us by. I am currently receiving food stamps...every little bit helps.

I pay taxes yearly for city, state, and local. I also have taxes coming out of my unemployment as well as my husband has taxes coming out of his paycheck every week. So our hard earned money is also going to helping those on the welfare system.

I know for a fact, many people I personally know, who abuse the system on a daily basis. Most receive cash assistance, food stamps, and help with their rent. They are able to use that cash assitance to buy anything (cigarettes, alcohol, drugs....being a major one)... I for one, do not believe that our hard earned money should be going to those crack dealers we have on our streets. I do believe it should be going to help needy families and their needy children!!!

I am starting this petition to hopefully start drug testing those who are receiving welfare. You will be shocked to see how many people you have on welfare...that are using this money for things that are illegal.


Post Public Comments
Public Comments (1,289)
Apr 2nd, 2017
Someone from Greenacres, WA writes:
Jan 26th, 2017
Someone from South Richmond Hill, NY signed.
Jan 19th, 2017
Christina B. from Jersey City, NJ signed.
Oct 6th, 2016
Rebecca T. from Midland, TX writes:
It should be necessary! When I go to work I have to get drug tested, why shouldn't they?
Sep 29th, 2016
Someone from San Bernardino, CA signed.
Sep 23rd, 2016
Someone from Menlo, GA signed.
Sep 20th, 2016
Someone from Chestertown, MD signed.
Sep 14th, 2016
Someone from Johnson City, NY signed.
Aug 22nd, 2016
Someone from Federal Way, WA signed.
May 20th, 2016
Someone from Pasadena, CA writes:
JOIN FREE: Federal Class Action for U.S. Child Custody Victims - Friends, I just joined CAPRA as one of the lead plaintiffs in an upcoming landmark federal class action lawsuit against all 50 States and the Federal Government, because I qualify as: (1) a biological parent whose child custody was unconstitutionally removed without due process; and, (2) I have been directly impacted by that during the last four years, i.e., within the statute of limitations. This class action is on behalf of *both* types of "family court" -- for wrongful victims of divorce-and-similar-with-kids *and* for wrongful victims of child protection services -- and includes suing on behalf of ANY parent affected by either "family court" type. It's totally free to join, and the federal court relief being demanded includes the full restoral of my child custody rights under law, plus a nice share of the large amount in civil damages expected. Check it out! It just requires entering someone's referral Code to join, so PLEASE use mine - 42085JL619 - in the CAPRA registration form, located on the bottom of the homepage at http://parentalrightsclassaction.com Plus, check out their power-packed Legal Tips page for all parents fighting family court, too -- Wow!! Thanks!!