CPS/DCS MUST BE STOPPED!
Messages Sent So Far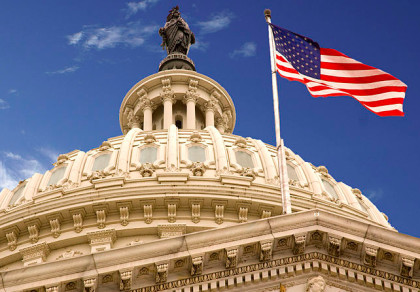 THIS CORRUPT MIS-USE OF POWER HAS GOT TO STOP NOW! OUR CHILDREN ARE BEING RIPPED FORM LOVING PARENTS DAILY, SECOND BY SECOND AND WE CAN NOT STAND BY A MOMENT LONGER. THIS IS LIKE NAZI GERMANY ALL OVER AGAIN WHILE WE JUST STAND BY AND WATCH AS THEY ROUND UP OUR CHILDREN AND CART THEM OFF TO GOD KNOWS WHERE AND THINK THAT IT MAY BE ALRIGHT BECAUSE THEY HIDE BEHIND THE FACT THAT THEY CAN CLAIM TO BE A GOVERNMENT AGENCY YET THEY DO NOT HAVE TO FOLLOW RULES SET IN A GOVERNMENT COURT. DCS/CPS HAS THEIR OWN COURT WHERE THE LAWS AND RULES OF CRIMINAL COURTS AND FEDERAL COURTS DO NOT APPLY. IT IS THEIR LAWS, THEIR RULES, THEIR LAWYERS. IT IS SICK AND WRONG AND ONLY A MATTER OF TIME BEFORE THEY ARE STOPPED. GOOD MUST PREVAIL. IT IS SO WRONG TO STAND BY AND WATCH AS YOUR NEIGHBOR'S BABY IS TAKEN AND NOT SPEAK OUT FOR FEAR YOUR CHILD MAY BE NEXT. IT CAN HAPPEN TO ANYONE! SPEAK OUT AND SPEAK UP! THESE ARE OUR CHILDREN! THEY WILL LIE TO COVER FOR THEIR FELLOW "CASE WORKERS" WHO WILL COME TO YOUR HOME, RIP YOUR CHILDREN OUT AND ABUSE OUR POLICE OFFICERS PWOER BY USING THE CLOAK OF A "GOVERNMENT AGENCY' WITH IT'S EXACT GUIDLINES SO BLURRY OUR OFFICERS ARE NOT QUITE SURE HOW MUCH POWER THESE LIARS REALLY DO HAVE. THEY WILL HUMILIATE YOU IN FRONT OF YOUR NEIGHBORS, YOUR CHILDREN'S SCHOOL AND YOUR EMPLOYERS. YOU WILL FIGHT WITH YOUR SPOUSE AND PERHAPS DIVORCE OVER THE UNECESSARY STRAIN BROUGHT ON BY HAVING TO DEFEND EVERY ASPECT OF DOING WHAT GOD GAVE YOU THE RIGHT TO DO, WHICH IS BRING LIFE INTO THIS WORLD. NOW WE ALL KNOW THERE ARE SICK PEOPLE OUT THERE WHO SHOULD NOT HAVE CHILDREN, BUT THESE NUMBERS DON'T LIE! NOT THIS MANY PEOPLE EACH HOUR ARE PUTTING THEIR OWN FLESH AND BLOOD'S LIVES IN DANGER, AND THAT AND THAT ALONE IS THE ONLY REASON A CPS EMPLOYEE CAN COME RIP A CHILD FROM HIS MOTHER. THE CHILD MUST BE IN "IMMINENT DANGER". BOTTOM LINE. A JUDGE WHO HAS BEEN QUALIFIED BY MANY YEARS SERVING SHOULD BE THE DECIDING PERSON, NOT SOME UN-QUALIFIED, UN-EDUCATED MINIMUM WAGE CIVILLIAN WHO COULD BE CARRYING A HIGH SCHOOL GRUDGE FOR ALL WE KNOW. WE NEED TO TAKE THE PWOER BACK AND TAKE OUR CHILDREN AND OUR RIGHTS BACK!
Post Public Comments