Citizens United to Change and Repeal 924(c) "Stacking Statute"
Messages Sent So Far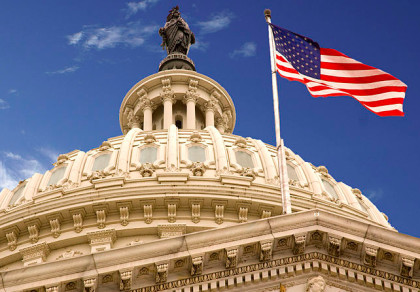 Congressman Bobby Scott has submitted Criminal Justice Reform Bill H.R. 1254, ?The Recidivism Clarification Act of 2015?. This bill would save taxpayers roughly $6 Billion dollars by reducing the time in prison for approximately 3,000 inmates who were sentenced to excessive time. Supporting this bill will restore lives, families and give those inmates a chance to be contributing productive citizens.

This bill would address the excessive, severe, and irrational mandatory consecutive penalties that are added onto exiting mandatory minimums, a practice commonly known as ?stacking?. The current ?stacking statute? has led to grossly disproportionate, irrational, and excessive sentences that often do not fit the crime charged and way above the recommended sentencing guidelines which were substantially less. This bill further clarifies that sentences can only be ?stacked? when the defendant is a ?true recidivist? ? meaning the defendant had a prior qualifying predicated conviction that had already been final.

We, Citizens United to Change and Repeal 924(c) ?Stacking Statute? strongly believe these relatively few inmates deserve to be re-evaluated and permitted to petition for relief for excessive sentences. The families of these men and women are hopeful that you, Congress, are truly sincere about wanting criminal justice reform that would facilitate ?Liberty and Justice for All?. Please recommend Bill H.R. 1254 be brought to the floor for a vote?..then APPROVE THIS BILL!

Let?s Get It Done?.
Public Comments
Apr 13th, 2015
Someone from Chattanooga, TN signed.
Apr 4th, 2015
Someone from Benton Harbor, MI writes:
What does stacking or excessive time look like: Ian Owens a "first time" offender was sentenced to 115 years for 4 bank robberies where no one was killed, maimed, or hurt. He was sentenced to 10 years for the robberies, 5 years for the gun enhancement and 100 years of STACKING!!! Help us right this wrong and eliminate "stacking" on first time offenders. Help us make this a true recidivist statue. We believe the time must fit the crime. There are more than a few Judges who have gone on record to denounce these practices such as, Judge Cassell, Judge Gleeson, U.S. Supreme Court Justices Anthony Kennedy and Stephen Breyer, and others such as the Koch Brothers, Van Jones, Newt Genwrich, Rand Paul etc....