Amtrak Funding in FY 2018 Budget
Messages Sent So Far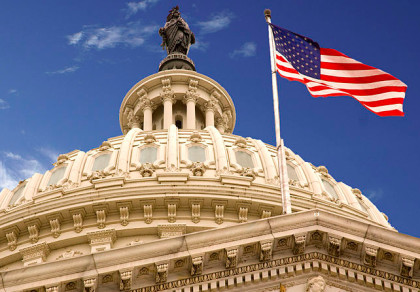 The National Railroad Passenger Corporation (Amtrak) officially began service in May 1971. Amtrak serves more than 500 stations in 46 states and operates over a network of more than 21,000 route miles. Ridership is over 2.7 million people per year. If funding for long distance trains is cut and the trains eliminated, a number of jobs will be lost, people who have limited travel options will be left without viable transit. Amtrak accounts for a minuscule portion of the budget and the impacts of its losing long distance trains will only enhance a transportation decline.
Post Public Comments
Public Comments (33)
Apr 7th, 2017
Someone from Horseshoe Bend, AR writes:
Apr 4th, 2017
Sanjay D. from Seattle, WA signed.
Mar 22nd, 2017
Someone from Cedar Falls, IA signed.
Mar 20th, 2017
Someone from Green Valley, AZ writes:
there are people who can not fly due to a multiple of reasons. Keep the long distance trains!
Mar 20th, 2017
Mary B. E. from Glenwood, IA writes:
Please save the funding for Amtrak. Amtrak should be increased and not have their funding cut. It is still the safest and best way to travel long distance.
Mar 20th, 2017
Wayne R. from Slater, IA writes:
What are they doing taking away funding from the best way to travel across our great land. W should be increasing funding for Amtrak instead of going the direction of cuts. The government has already made enough mistakes with taking out track for transportation of goods. Lets cut the bleeding.
Mar 20th, 2017
Someone from Grass Valley, CA signed.
Mar 20th, 2017
Someone from Reinbeck, IA signed.
Mar 20th, 2017
Someone from Altoona, IA writes:
Amtrak should be expanded instead of having funding reduced or eliminated because it's the best way to travel and see the beauty of our fine nation. With ridership being at an all time high, more money should be spent to insure we have a passenger rail system we can be proud of. Leaving flying or driving as the only options for travelers west of the Northeast Corridor is simply not the best thing for our country.
Mar 20th, 2017
Larry S. from Cincinnati, OH writes:
Amtrak long distant trains are needed in this country.