Support Palestinian Aspirations at the UN
Messages Sent So Far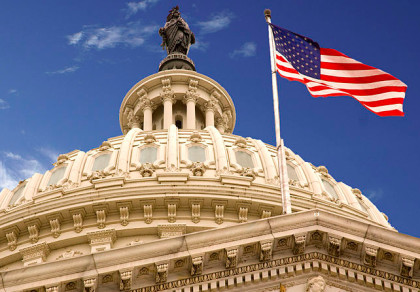 This month, Palestine will seek Observer State status in the United Nations. Enhancing Palestine?s status from "Non-state Entity" is a step towards justice, and will be an affirmation of the international community?s commitment to universal human rights. I encourage you, my elected representative, to reaffirm the rights of the Palestinian people to seek their independence and freedom, so that they may one day live in peace and security. <br />
<br />
This Palestinian request does not seek to delegitimize or isolate Israel, rather it seeks to delegitimize the policies of occupation and colonization and to overcome the paralysis in the international community, especially with regard to ending Israel?s impunity and compelling its compliance with international law. It is a peaceful move towards ending their 63-year-long occupation and finally establishing the long-promised State of Palestine. <br />
<br />
The Palestinian step is consistent with the formal Palestinian recognition of Israel in 1993, and consistent with the internationally endorsed goal of the peace process ? two States living side by side in peace and security on the basis of the pre-1967 borders ? which necessarily requires an independent State of Palestine. Recognition in the UN will give Palestine the tools it needs to diplomatically engage Israel, and therefore, to pursue the ultimate objective of the two-state solution at a time when Israel is intentionally and recklessly undermining the prospects for achieving peace.<br />
<br />
The pursuit of UN recognition does not contradict, nor is it a substitute for, negotiations. These are parallel paths that complement one another. Enhancing Palestine's status at the United Nations to Observer State will establish the right framework for negotiations and reaffirm the internationally-agreed upon terms of reference for a credible political process, to which the Palestinians remain committed.<br />
<br />
Now is the moment of truth. Opposing the Palestinian step would mean Palestinians are the exception to the universality of human rights. Freedom cannot be upheld selectively. Supporting the Palestinian initiative at the United Nations would send the right message: the world has not abandoned Palestinians and left their fate hostage to the whims of their occupiers. By lending support to Palestine, we affirm our defense of international law and human rights.<br />
<br />
Instead of punishing Palestinians for seeking their freedom by cutting aid to their fledging institutions-- as has been done in the past-- our government should support this bid and vote in its favor.
Post Public Comments
Public Comments (95)
Dec 25th, 2012
Someone from Los Altos, CA signed.
Nov 29th, 2012
Someone from Dayton, OH signed.
Nov 29th, 2012
Someone from Catano, PR writes:
Palestine is sick of your Lies, If you want peace in the middle east then agree on the two states solution.
Nov 29th, 2012
Someone from Glendale Heights, IL signed.
Nov 29th, 2012
Someone from Wellsville, KS signed.
Nov 29th, 2012
Someone from Los Angeles, CA signed.
Nov 29th, 2012
Someone from Saint Paul, MN signed.
Nov 29th, 2012
Someone from Newark, DE signed.
Nov 29th, 2012
Someone from Irvine, CA signed.
Nov 29th, 2012
Someone from Downey, CA signed.