REPEAL SBX211 AND GIVE THE COURTS BACK TO THE PEOPLE
Messages Sent So Far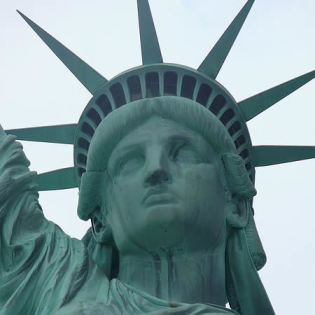 SECTION FROM SBX211<br />
This bill would provide that no governmental entity, or officer or employee of a governmental entity, shall incur any liability or be subject to prosecution or disciplinary action because of benefits provided to a judge under the official action of a governmental entity prior to the effective date of this bill on the ground that those benefits were not authorized under law.<br />
<br />
<br />
HISTORY OF RETRO ACTIVE IMMUNITY IN THE UNITED STATES<br />
1. given for unconstitutional use of torture<br />
2. given for illegal merger of banks (we can see the effects of that now)<br />
3. given to telecom company for illegal wire taps. (Fisa bill that led to the patriot act)<br />
4. given to Judges for taking bribes. (SBX211)<br />
<br />
SBX211 Retro Active Immunity given to California judges for openly taking bribes. Judges are employees of the State they receive their pay and benefits from the State. The Los Angeles Superior court judges are currently receiving an additional $57.688,00 from the county of Los Angeles. there is no bigger user of the court than L.A. County.(A party to the case and has a financial interest in most cases in the courts) Those payments were found to be unconstitutional / illegal in Sturgeon vs Los angeles County. After that decision the judges paid a lobbyist to pass SBX211 ( RETRO ACTIVE IMMUNITY )<br />
<br />
SBX211 does not restore due process<br />
SBX211 violates Article 1 section 9<br />
SBX211 violates the 14th amendment (no equal protections)<br />
SBX211 violate checks and balances between legislative and Judicial powers.<br />
Judges do not disclose the county payments at the onset of any trial where the county is either a party to the case or has a financial interest. (Judges violate Judicial codes of ethics)<br />
Judges refuse to recuse themselves when requested under CCP170<br />
Judges find themselves unbiased and then file an order striking statement.<br />
<br />
Not only do judges get paid a state salary of $178,789.00 a year with medical and retirement benefits up to 75% of their salary, with the county payments the Los Angeles Superior court judges are the highest paid judges in the Nation. Los Angeles County takes tax payer money and then gives the judges that money to only have the judges rule against the tax payer in favor of L.A. County or the County's interest. THE BRIBES WORK.
Post Public Comments
Public Comments (1,430)
Nov 29th, 2016
Someone from Springfield, OH writes:
https://www.petition2congress.com/22684/end-judicial-violence-remove-their-immunity-when-acting-malicio sign our cause too please
Jun 16th, 2016
Someone from Rancho Cordova, CA signed.
May 30th, 2016
Someone from Long Beach, CA writes:
BEING LA VCO EMPLOYEE I AM VICTIMISED AS LOST CASES DUE TO JUDGES TAKING BRIBE MONEY YEARLY FROM LA CO SUPERVISORS . I LOST CASES AND MY VALID CAUSE I COULD NOT GET JUSTICE AS US CITIZEN I AM MKD BUT RETALIATED I CANT WIN AS CIME CORRUPTION IS EXTREME I CONTESTED AS LA CO SUPERV IN 2004,08 PLUS US CONGRESS 2010,12 . HANG THEM HIGH IS SLOGAN I FILED IN LA FED CT CASE BUT NO ATTORNEY HAVE GUTS TO FIGHT PLEASE HELP EXOPOSE NOW WHISTLEBLOWER ACT MUST BE ENFORCED TOO IN LA COUNTY. CORRUPT ST MED BD IS COVERING UP POOR QUALITY MED CARE STATE FED CT CANT TOUCH THEM TOO AS ABOVE LAWS OF LAND BUT CRIMINALS ARE RACIST TOO.PH 5622793817 RETD USAF MAJOR DR SHAH MD FAAPMR FAQAPM FABS FABDA
Apr 25th, 2016
Someone from Los Angeles, CA writes:
I am fighting to protect the People's interest at prosewestand.org we can do this.
Apr 22nd, 2016
Someone from West Covina, CA signed.
Apr 5th, 2016
Someone from Lake Forest, CA writes:
How can substantial due process exists when the judges are getting money from the same municipal corporations that prosecute the majority of cases at bar ??????????????????
Jan 4th, 2016
Someone from West Covina, CA writes:
This was already rules as "not permitted" by a San Diego appeals court. So these criminal judges lobbied to change the law to avoid being prosecuted for crimes already committed, EX-POST FACTO. There's a reason they're called the CRIMINAL courts.
Dec 17th, 2015
Someone from Hesperia, CA signed.
Dec 6th, 2015
Someone from North Hollywood, CA writes:
Hopefully this is a start to an entirely new government... The people will rise up soon if nothing changes
Feb 6th, 2015
Someone from Fresno, CA signed.