Petition for State Constitutional Convention
Messages Sent So Far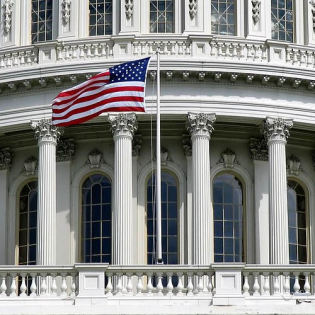 I/We the Undersigned, citizens of the United States, do hereby Petition and Request the Legislature of my state to adopt a Joint or Concuent Resolution from each House of this Legislature, Without Undue Delay, for Application to the Congress of the United States for the Calling of a Convention for the purpose of proposing Amendments of Discrete Parts of the United States Constitution as may be deemed Desirable and Necessary by the People of the United States through their Delegates convened at said Convention, and thereupon to Submit Proposed Amendments voted upon at said Convention to Each of the States of the Union for Approval and Ratification by three-fourths thereof, all as Provided by Article V of the U.S. Constitution.<br />
<br />
<br />
This Petition for a Constitutional Convention is a proposal for the adoption of specific and particular amendments to parts of the U.S. Constitution for the dedicated purpose of restoring the principle of limited government and to constrain the powers of Congress to regulate commerce and to spend for the general welfare in accordance with the original meaning of the powers enumerated in the Constitution. Petitioner is in favor of specific amendments to the Constitution that will serve to curb the unbridled growth of the national government over the people. <br />
<br />
<br />
Proposed amendments at a Constitutional Convention will be dedicated to the fortification and invigoration of the Tenth Amendment, the doctrine of Federalism, and State Sovereignty as enduring institutional principles of American government. A major goal of constitutional amendment is the restoration of the traditional balance of power between the States and the national government.<br />
<br />
<br />
Wherefore, Petitioner(s) request the State Legislature to apply to the Congress of the United States for the calling of a Constitutional Convention in accordance with the law and procedure embodied in Article V of the U.S. Constitution.
Post Public Comments
Public Comments (4)
Aug 28th, 2013
Someone from Hartsville, TN signed.
Aug 27th, 2013
Someone from Maylene, AL writes:
the time has come for the states to take action against the hijackers of republican democracy. stop bowing to the ones who work for us.
Aug 19th, 2013
Someone from Dunnellon, FL writes:
Get this done before it's too late.
Aug 18th, 2013
Someone from Fort Pierce, FL signed.