Petition for the Mandatory Reporting of Maternal Death in the United States
Messages Sent So Far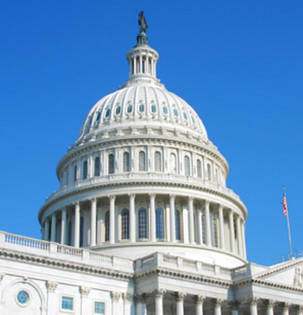 While much attention in the media is being focused on the worldwide maternal mortality rate, especially with Amnesty International?s Maternal Death Clock which has been erected in Time?s Square, I can?t help but to feel compelled to bring even more attention to the current estimated mortality rate of the United States. Data from death certificates compiled by the CDC?s National Center for Health Statistics indicated the annual maternal mortality rate to remain approximately 7.5 deaths per 100,000 births from 1982-1996. (Maternal Mortality -- United States, 1982-1996, 1998) Between the years of 1996 and 2003 the approximate maternal mortality rate increased from 8.5/100,000 to 12.1/100,000.(Donna L. Hoyert, 2007) In the year of 2006 a total of 569 women were reported to have died from maternal causes and the maternal mortality rate for this year rose to about 13.3 deaths per 100,000 births. (Melonie Heron et al, 2009) Since the year of 1982 the United States has been largely ineffective at lowering the current mortality rate and in recent years the number has been rising. Part of the reason for the rise was introduction of the ICD-10 in 1999 and changes associated with the addition of a separate pregnancy status question on death certificates. (Donna L. Hoyert, 2007) Depite the effort that was put forth for this more detailed reporting of maternal death one fact remains clear: nearly three decades has passed and there still has not been satisfactory effort put into further lowering this rate. Twelve years since the introduction of this new questionaire on death certificates has come to pass and the mortality rate in our country continues to rise. As a nation we moved further away from our Healthy People 2010 goal of reducing the maternal mortality rate and rather than addressing this issue as even more pressing we pushed it back as a goal for Healthy People 2020. Despite the $86 billion dollars we spend on pregnancy and childbirth, more than every other nation in the world, we offer our mothers substandard care that is focused on high rates of intervention (and thus high rates of cesarean section) and outcomes that rank us 41st in terms of maternal mortality according to The World Health Organization. What is most disturbing is that this number is a very rough estimate as only 6 of our great nation?s states require mandatory reporting of a maternal death and only 21 states have maternal mortality review boards for their state. (Deadly Delivery, 2008) How can we properly assess our present situation and implement corrective action when our country does not even have an accurate and standardized reporting system of such information? Amnesty International?s Maternal Death Clock can continue to tick in time to worldwide deaths of mothers but one must wonder: what does the real figure look like; particularly in the United States? This nation needs to implement a standardized system that evaluates periodically how many women die yearly as a result of complications of pregnancy, during childbirth, and as a result of childbirth (with particular attention paid to women who are readmitted to the hospital after complications of cesarean delivery). The UK has such a reporting system with a high degree of accuracy titled Saving Mothers? Lives: Reviewing Maternal Deaths to Make Motherhood Safer (formerly Why Mothers Die) published by the Confidential Enquiry into Maternal and Child Health (CEMACH). How is it possible that we spend so much money on pregnancy and childbirth without honoring every mothers? right to life and enjoyment of watching her child(ren) grow?<br />
<br />
In uniting together to make motherhood safer in this, our great nation, I and the undersigned would like to see the United States of America make reporting maternal death mandatory with failure to do so resulting in penalty. We want to see a standardized method of collecting this kind of data such as having the same questionnaire asking of the pregnancy status of women in their childbearing years when filling out death certificates across the United States of America. Standardized training needs to be put in place for those who will be filling out death certificates to ensure the most accurate reporting. <br />
<br />
<br />
References<br />
(1998). Maternal Mortality -- United States, 1982-1996. CDC.<br />
(2008). Deadly Delivery. Amnesty International.<br />
Donna L. Hoyert, P. (2007). Vital and Health Statistics: Maternal Mortality and Related Concepts Series 3, Number 33. Hyattsville, Maryland: DHHS Publication No. (PHS) 2007-1417.<br />
Melonie Heron, P., Donna L. Hoyert, P., Sherry L. Murphy, B., Jiaquan Xu, M., Kenneth D. Kochanek, M., & Betzaida Tejada-Vera, B. (2009). National Vital Statistics Reports: Deaths: Final Data for 2006. CDC.<br />
<br />

Post Public Comments
Public Comments (2,706)
Jul 2nd, 2017
Sarah N. from Salem, NJ signed.
May 16th, 2017
Someone from Virginia Beach, VA signed.
May 3rd, 2017
Someone from Olathe, KS signed.
Mar 28th, 2017
Laura W. from Layton, UT signed.
Mar 16th, 2017
Someone from Crowley, TX writes:
For my Daughter Kelly. I love you baby. RIP. Ill keep fighting! ( May 28 1984-Feb 2 2017)
Mar 9th, 2017
Madison P. from Newnan, GA writes:
For the safety of future mothers, babies and families.. please.
Mar 6th, 2017
Diana M. from Unionville, CT signed.
Mar 1st, 2017
Mary N. from Whitman, MA writes:
My daughter recently survived an AFE, hopefully without any apparent residual effects. We had never heard of AFE until she almost died during a procedure following a miscarriage. It is devastating enough to lose a baby let alone the physical trauma of the AFE. She is doing remarkably well so far. What I want everyone to know is that there isn't a lot of information, medical statistics, or record gathering going on regarding this pregnancy complication. More information needs to be made public and more medical data collected to help with research as to what causes this devastating medical problem.
Feb 28th, 2017
Nicole H. from Coweta, OK writes:
My daughter passed away on 11/18/2015, due to an afe, just hours after an emergency c-section. The dr's had no idea what the cause of her complications were from until a few hours later. By then it was too late. She never even got to see her beautiful baby boy. She was 24 and perfectly healthy. These cases definitely need more awareness!
Jan 10th, 2017
Cindy S. from Alexander City, AL writes:
My daughter passed away 3/24/2015 due to complications from an AFE she suffered on 12/9/2014. AFE nor anything related to birth complications was not shown on her death certificate. I don't even know if Alabama records maternal mortality rates. I should know but I don't. I think its ridiculous that this type information is not recorded in ALL of the United States. I think people would be shocked at the numbers.