Parental Bereavement Leave (The Farley-Kluger Initiative to Amend the FMLA)
Messages Sent So Far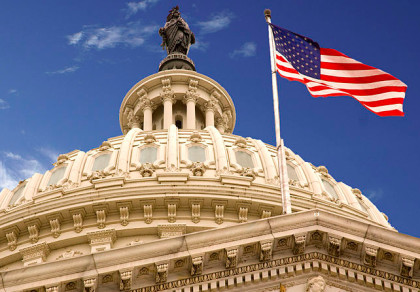 I, the undersigned, support the need for a Parental Bereavement Leave Act as a way of extending coverage and existing benefits allowed by FMLA to employees that have experienced the death of a child.<br />
<br />
It is my strong opinion that the death of a child is one of the worst experiences that anyone can endure. I find it unacceptable that the death of a child is not included as a protected reason to qualify for the benefits that are set forth in the Family Medical Leave Act of 1993. <br />
<br />
As your constituent, I encourage you to give this issue serious consideration and support The Sarah Grace-Farley-Kluger Act/ The Parental Bereavement Act of 2017 in the House and/or Senate to make the necessary modification to the Family Medical Leave Act of 1993. Since the existing FMLA defines a child as anyone under the age of 18, verbiage should be added to allow bereaved parents to qualify for these benefits.<br />
<br />
I support Kelly Farley and Barry Kluger in their efforts to make these necessary changes and allow the time needed to begin the healing process.<br />
<br />
The Farley-Kluger Initiative is proud to have the support of such organizations as the Polly Klaas Foundation, the National Association of Social Workers, American Counseling Association, the Elisabeth-Kubler Ross Foundation, Employee Assistance Professionals Association (EAPA), First Candle, The Grief Recovery Institute Educational Foundation, Parents of Murdered Children (POMC), The MISS Foundation, Share Pregnancy and Infant Loss Support, Inc., The JED Foundation, Blue Star Families, Gold Star Mothers and Fathers, The Sarah Grace Foundation for Children with Cancer, The Children's Bereavement Center of Miami, National Students of AMF, American Academy of Grief Counseling, National Alliance for Grieving Children, Red Means Stop Traffic Safety Alliance and The American Institute for Health Care Professionals, to name a few.
Post Public Comments
Public Comments (50,292)
Sep 11th, 2017
Alan H. from Aston, PA writes:
The loss of a child is a trauma which can shake a parent to their core. I don't profess to empathize with all bereaved parents, as I believe sudden death is different from death by a prolonged disease in the way it affects the parents. That is, parents who have "benefit" of anticipatory grief can at least negotiate through the immediate loss a little differently. Nonetheless, the loss of a child is life altering to a parent.
Sep 11th, 2017
Miranda T. from Glendale, AZ signed.
Sep 8th, 2017
Jennifer L. from Saint Petersburg, FL signed.
Sep 4th, 2017
Someone from North Las Vegas, NV signed.
Aug 24th, 2017
Julie M. from Lovettsville, VA signed.
Aug 17th, 2017
Resa R. from Montgomery, AL writes:
I ran upon this petition and was pleasantly surprised to see that it is here. I lost my 17 yr old daughter to murder in Dec 2010. I returned to my job as Auditor GS-11 a month later. My boss basically thought I should get back at it. I went through allot of unfair treatment for several years before he retired, to include being overlooked for a promotion that I clearly deserved based on my accomplishments for this office. However, he kicked me when I was down. He told me that I should be getting better with my grief mid-way through 2012. He said that he felt that 2011 should have been my worst year. Of course I was hurt and angered by his assumptions, treatment, and lack of empathy. I do not expect anyone to fully understand my grief if they have not experienced it themselves, but I do expect others to try to give me the respect that I feel so many of us don't get as employees in the federal government. I pray that your bill will pass and more importantly, I pray that it will also raise awareness that supervisors may need much more training in sensitivity in matters such as this. I am still suffering the consequences of what he did to me. VERY LONG STORY and have proof of it, but the union is all the help a Title 32 fed tech has, and that pretty much means we have nothing.
Aug 16th, 2017
Someone from Englewood, CO signed.
Aug 15th, 2017
BETTE K. from Irwin, PA signed.
Aug 12th, 2017
Someone from Barrow, AK signed.
Aug 11th, 2017
natalie c. from Paxton, IL signed.