H.R.1795 - Repeal the Government Pension Offset (GPO) provision
Messages Sent So Far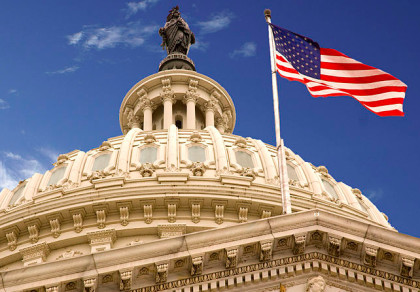 Bill H.R. 1795 has been introduced in Congress. Please support this bill to amend title II of the Social Security Act and repeal the Government Pension Offset(GPO) and Windfall Elimination Provisions (WEP). GPO and WEP unfairly, and only, penalize government employees whose social security pensions are reduced by two-thirds of their state pensions. This impacts teachers, police, firefighters, postal workers, civil servants, and state nurses.<br />
<br />

Post Public Comments
Public Comments (10,095)
Sep 16th, 2017
Someone from Venice, FL signed.
Sep 16th, 2017
Katherine K. from Henderson, NV writes:
When one works for 10 years in private sector then enters a government job where no social security was taken out, they should not be penalized. I earned my 40 credits and should receive the amount owed (which is not very much I might say). To take money from that small amount is not right.
Sep 11th, 2017
Someone from Saint Louis, MO writes:
I should be allowed to have social security money I paid for work completed attributed to my record. As it currently stands, because I will retire with a federal pension, and if I don't meet an arbitrary minimum on certain years, I get zero credit for social security-credited work I completed. If I weren't a federal employee, I would never be subject to this kind of arbitrary reduction of benefits. Please eliminate the unfair WEP.
Sep 2nd, 2017
Kenneth B. from Brick, NJ writes:
It's time to stop steeling from the American People who worked for the Government and private sector. We didn't work multiple jobs and pay multiple pensions to get robbed. We did it to survive. Meanwhile The Government gives money to other countries. Well it's time to take care of your own people first. We are not asking for something special, we want what we paid for. When you pay into two buckets, you should receive from two buckets. The problem is, the government stole from the national bucket. Stop robbing the Americans who supported you.
Aug 31st, 2017
sandra v. from Gonzales, LA writes:
please support this bill to amend title 11
Aug 27th, 2017
Ed F. from Opelika, AL writes:
I retired from State service after 32 years. Prior to and during my state employment I worked and paid into Social Security. Now retired I find that I need to return to work due to rising costs and the loss of a portion of my SS Benefits due to WEP.
Aug 20th, 2017
Charles L. from Litchfield, IL writes:
My career in (non-Social Security contributing) law enforcement was shorter since prior to that, I spent over 10 years as a power plant worker, contributing to Social Security. Then the rules of the game were changed and my earned Social Security benefit was reduced. UNFAIR and should have been illegal. Restore my earned benefits by supporting HR 1795.
Aug 20th, 2017
Linda B. from Yorba Linda, CA signed.
Aug 14th, 2017
Someone from Riverside, CA writes:
I worked under Social Security for 12 years and then entered the teaching profession. I have now worked in education for 30 years. No one told me about Windfall Elimination. This is so unfair. Repeal this unfair act.
Aug 14th, 2017
Someone from Englewood, CO writes:
My wife paid into SS for 20 years. State college retires, 2/3 less benefit on SS because she worked at a college