ALLOW TEXAS INMATES TO A PROXY MARRIAGE!!!
Messages Sent So Far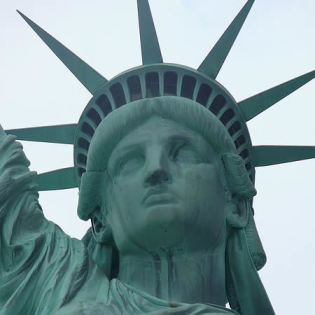 In review of House Bill 869 recently passed in September 1, 2013, Texas inmates can no longer get married by proxy, which I understand to be a violation of their rights not to mention removing the rights & stripping the dreams of the person who deeply wants to marry that person. <br />
<br />
Advocates for inmates say building relationships, such as marriages, can help people who are incarcerated improve their behavior and incentivize reintegration into society, and isn't this what the long term goal is?? <br />
<br />
Unfortunately I (and many of my friends) didn?t realize it couldn?t happen until after the bill had passed and am now struggling to try to find a way to legalize our relationship but the courts are standing in the way stating that both parties HAVE to be present to obtain the Marriage License; no ifs, ands, or buts. <br />
<br />
Supposedly the purpose of the bill was not to make it harder for people to get married, but was to protect those that might become prey to unscrupulous people..... okay well I'm sure the number of willing people who desperately want to share their life together legally vastly outweighs the scam marriages that they speak of.<br />
<br />
PLEASE SUPPORT MY POSITION TO PERMIT TEXAS MARRIAGES BY PROXY AGAIN THUS ALLOWING INMATES & THEIR LOVED ONES TO BE LEGALLY UNITED & BOUND BY LOVE.
Post Public Comments
Public Comments (730)
Aug 26th, 2017
Mandy G. from San Antonio, TX signed.
Aug 4th, 2017
Claribel V. from San Antonio, TX signed.
Mar 6th, 2017
Robyn C. from Santa Fe, TX signed.
Feb 14th, 2017
Patsy S. from Sinton, TX writes:
When My Fiancé and I were wanting to get married by Proxy they had just stopped doing the Proxy Marriages the prior year. I informed myself as to who does do Proxy Marriage's and I only found the State of Colorado and when I got in touch with someone the lady told me they do Proxy Marriage's in the State of Colorado only. So I would have to travel from Texas to Colorado for this to happen and it would cost me $900 for me to get married to my Fiancé in the State of Colorado. I was so shocked as to how much the State of Colorado is charging just to marry by Proxy. I was more devastated by the State of Texas that they had totally stopped doing the Proxy Marriage here and now they are wanting to bring it back. WHEN AND HOW CAN I FIND OUT WHEN THIS IS HAPPENING. SOME ONE PLEASE HELP? I TOTALLY SUPPORT THE PROXY MARRAIGES TO COME BACK TO TDCJ.
Feb 7th, 2017
SHARON A. from Garland, TX writes:
In Texas, families of the convicted are treated as criminals and punished according to what 'they' see fit. Inhumane treatment of family members is regularly practiced example: Fannin County Detention Center, Bonham, Tx. - They don't have a guideline printout for families so THEY don't have any rules to follow. They treat prisons and their family members as horribly as possible. Fannin County Detention Center is privately owned.
Feb 4th, 2017
Krista R. from Houston, TX writes:
Supporting the permit for texas marriages by proxy
Jan 3rd, 2017
Bethani V. from Fort Worth, TX signed.
Dec 18th, 2016
shommaonique o. from Marietta, TX signed.
Nov 9th, 2016
John B. from Las Vegas, NV signed.
Oct 21st, 2016
Stephanie N. from Houston, TX signed.